We went out to lunch yesterday at our favourite restaurant where we had our second date. ALONE: no kids.
I also took the opportunity to dress up and surprise Chris. I'd taken clothes, make up and jewellery around to my parents' house earlier in the week so that when I dropped the kids off I could 'transform'. An actual dress! I haven't worn one since pregnancy 🙁 Me all ready for the date:
Cocktails were on offer and Chris was driving so I had a treat 🙂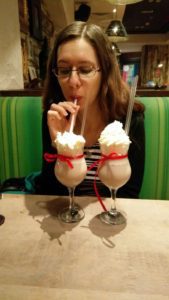 It was lovely to be alone together, obviously we talked about the kids but the focus was very definitely on us.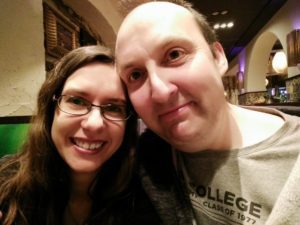 One of the best things about our relationship is the laughter. At night we frequently make each other giggle, a dangerous game when Zach is asleep 3 feet away!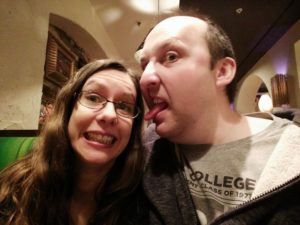 I don't want to be an old fogey but Valentines Day doesn't excite me. The commercial tat for sale and the saccharine cards are just not me. And thankfully not Chris either. (Soulmates, see?!) What is the point of a teddy bear dressed as a devil? A hideously expensive bunch of roses?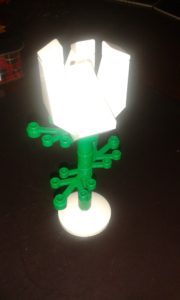 Last year Chris made this rose out of Lego for me. It still holds pride of place on our mantelpiece. He designed it and ordered the bricks. He made it a white rose which represents everlasting love, new starts, respect and hope for the future. Not the official Lego version which was red and would have required a lot less effort on his part. Chris is a lot more romantic then me. But I hope the fact that I nag him and he never runs out of clean socks or pants shows him every day that I love him.
Friday is our 2 and a half year anniversary (yay!). I feel so grateful that we met and so proud of the family we have become. We both have the love we want and need, 14th February and every other day.