Anyone else have a cupboard full of out of date spices that you bought for a recipe and then never used again?
Yep, me. I do.
I have no real knowledge of what flavours work together… time to bring in the experts!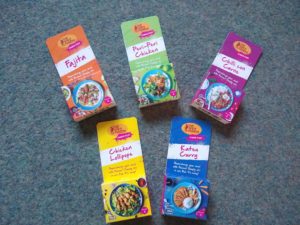 The Spice Pioneer has developed a range of power pods, carefully crafted flavours to add full on flavour to our cooking.
Each power pod will serve 4 but I think this could be eked out to 6.
There are 5 different flavours from around the world, some of which I was more familiar with than others. The ingredients are all vegan and gluten free and I obviously used them in suitable recipes for myself despite the titles given on the box.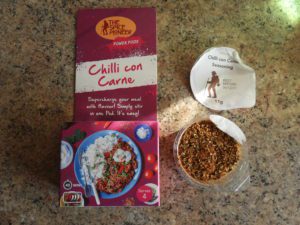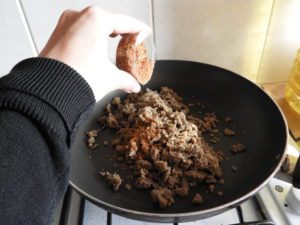 I always feel like a cheat when I use a jar of sauce in a recipe so it was good to use the chilli spice blend and fresh ingredients to make my chilli.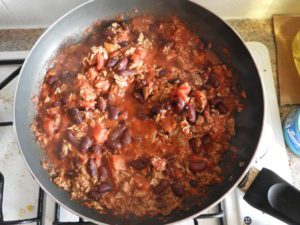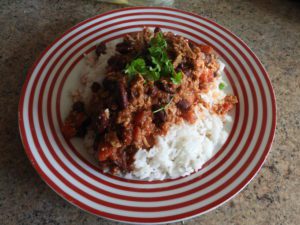 I used to use ready made veggie fajita strips before I went vegan but they are not longer suitable so I enjoyed rediscovering my love of fajitas!
I used tofu to try out the remaining three flavours. I had never tried a katsu curry before and was interested in the texture and flavour. It is traditionally accompanied with breaded chicken but fried tofu worked perfectly well.
The Peri-Peri flavouring certainly delivered a punch and the lollipop pod has a pleasant Mediterreanean flavour. I don't usually marinade tofu before cooking, usually relying on the sauce to add pep up the taste so I enjoyed trying a new way to prepare my food and will definitely use in future.
The Power Pods are fabulous on flavour and for extra inspiration look at the recipe section on the website! Yum!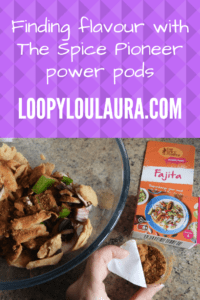 *I was sent these products for the purpose of thie review. All opinions and photos are my own