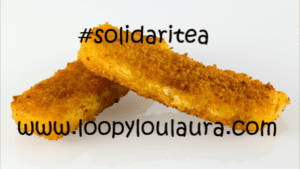 Am I one of the slummy mummy brigade? Do I suffer from a 'kind of dimwit narcissism'?
The same day that this Daily Mail article was met with justifiable outrage by mums, bloggers and any right thinking people (biased, moi?!), I published

my video post about a day in my life

.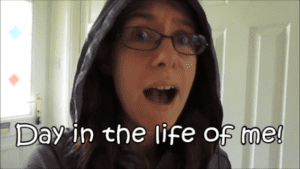 It wasn't an intentional show of #solidaritea (as it has become known) and that particular day my family had frozen battered fish fillets rather than fish fingers 🙂
In my opinion, and feel free to disagree, women today are told to expect to have it all and be thankful. Any mum that stays at home is made to feel that feminism was wasted on her for rejecting a career. Any mum who works is made to feel neglectful and unnatural.
I have the best of both worlds as I work but most of it is at home so I can be there for my children the majority of the time. I am also incredibly lucky that I live so close to my parents and my mum is able to have Zach during the day if I have an exam to invigilate or a meeting to attend but I try to avoid this as much as possible.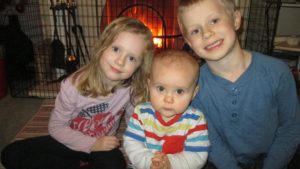 I love preparing meals for my family and do lots of batch cooking so they benefit from home cooking. I made attempts to make homemade battered chicken strips and fish bites but these were rejected. I simply don't have time to make meals from scratch every day. Why criticise mums for feeding their children?! Fish fingers are perfectly acceptable and it's not every day or the kids would complain! But the article did criticise 🙁
As a blogger, I have read many other blogs from other mums and dads. The unifying feature is the reality of parenthood in all its guises. Yet the Daily Mail focused on mums and didn't mention a single male blogger being honest about their experiences.
I am painfully aware of how lucky I am to have my three children but that doesn't mean that every second is blissful. I feel guilty for wanting 2 minutes to go to the toilet by myself. I hate myself for not always being enthusiastic. I try my best to react in the correct way but sometimes I don't have the emotional or physical toughness to take any more.
This was me earlier today:

I went to relax in the garden, watching the kids play nicely. It lasted about 2 minutes. Then they started encroaching on my personal space. My glasses were wrenched off then Zach screamed A LOT when I retrieved them. All 3 of them were sat on me at one stage. Suddenly my hairy legs became a focus and first the tweezers and then the epilator were fetched…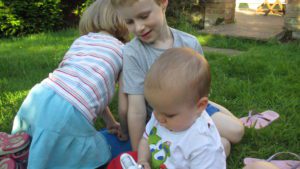 Slight panic when Zach almost epilated his head, whoops!
I think the main point to take from the article is that mums have a difficult role to fulfil in today's society. Get it wrong and we will be damaging the next generation. But this isn't a new phenomenon.
I think honesty is the best way forward and sets realistic expectations. I had no idea what real parenthood was like. I had a rose tinted view in my head and was surprised by the reality. After being driven mad one day, I discussed it with my mum, how I could never compare to her, never make it seem so easy. She told me that she had thrown furniture when I'd driven her crazy. I had no idea and I felt better. I wasn't abnormal or unmotherly for finding it hard.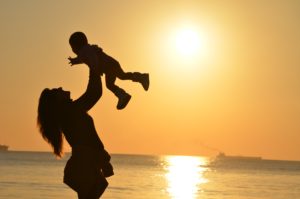 Please take the Daily Mail article with a pinch of salt. Yes, these mummy bloggers find the hilarious in the mundane and they won't mention the dull minutiae that probably makes up the majority of their day. They are writers, using their experiences as the basis for their work. That is not to imply that it is false, just that it is not the complete picture, simply an edited version of events. That is what we all do whether we are bloggers or not, I tell my friends the highlights of the day, the funny, the emotional, leaving out any boring bits (well, actually, my day in the life video has the boring bits in too!).
Dimwit narcissist over and out.