On Thursday the children enjoyed their first ever snow day! Yay! And I was just as excited as they were…
Snow in Blackwater is rare. We had a few flurries on Tuesday which were really heavy but the sun came out and melted it all immediately.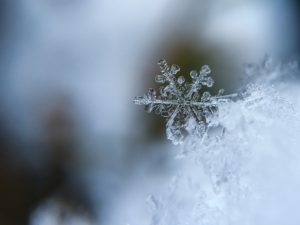 It was a surprise to wake up on Wednesday morning and find 1 or 2 centimetres on the ground and the children were so excited but it was a bit sad having seen the photos that others had shared. I took Zach outside to get his first experience of snow and he loved it but was a bit confused but the coldness and wetness.
I was skeptical that there would be anything as bad as predicted as we haven't had proper snow in 3 years. I was wrong! Thursday morning there was 3 whole inches of snow and still falling. Chris went to work and the space was completely covered within an hour as were his and Ollie's footprints from their early morning walk.
I flung open the curtains and Zach shouted 'snow' so yesterday obviously left a lasting impression on him. Matthew and Anya were happy to stay home and have the opportunity to play but were a bit concerned about the cancellation of World Book Day (actually I was a bit gutted too after sorting out costumes at 7pm last night!)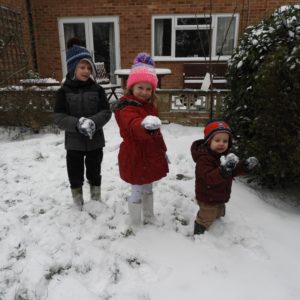 The snow continued all day Thursday. Chris cam back home and worked from home for the rest of the day (well, a short play in the snow too!). The snow was so fluffy it didn't pack together well so it was really tricky making a snowman. We managed a little one!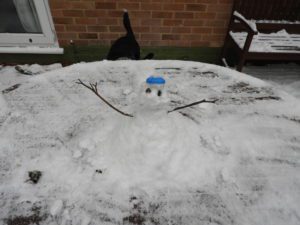 We had a roaring fire but then we noticed that the heating had gone off. Our boiler had stopped working because the condensate pipe was frozen! Luckily Chris was able to figure out the problem and fix it, PHEW!
At 5pm I decided to brave going to Aldi. Basically I wanted to go out in the snow on my own but we also needed a few things from the shop. All the way there the wind was blowing snow into my face which wasn't pleasant but on the way home it was glorious.
I was supposed to be going to a blogger screening of the new Nicolas Cage film 'Mom and Dad' in London but sadly the trains on our line had all been cancelled due to emergency repairs. When I checked the trains in the evening, one of my connections was 320 minutes late!
I was so disappointed not to see the film or meet up with the other bloggers 🙁 I was looking forward to doing some networking but also having some 'me-time'. Watching a proper grown up film instead of

Mr Tumble
!
Friday is another snow day. Please stay home and stay safe. Respect the Beast from the East and enjoy it if you can!