Somehow I made it through 24 runs (actually 27 as I did an extra week) and just 3 to go.
Being totally honest I have amazed myself. The gawky teenager who deliberately faked an asthma attack every cross country, who hated all PE lessons would be shocked to discover 25 years on that she can run 30 minutes.
The good news is that my knees seem to have recovered. The bad news is that my Achilles definitely hasn't and like an idiot I didn't wear my support in the first run of the week so ended up having an extra rest day or two.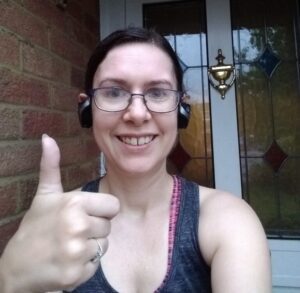 My ankle wasn't too bad while I was actually running but afterwards the pain was quite severe. Luckily run 2 went well and I went the furthest I've been although my pace was not as good as last week.
Run 3 and I really went for it, pushing myself to go faster and further than EVER! I made it 3.51 miles with my best pace yet. What a way to end!