How little we could have imagine back in September 2019 how much life would change just 6 months later. Matthew and Anya said goodbye to their teachers and friends on 20th March 2020 and I expected them back after 6 weeks: that was the expectation amongst staff in the schools I work in.
No one could have foreseen 18 weeks of school closures…

Zach returned to preschool at the start of this month to help prepare him for infant school in September. Meanwhile, Matthew and Anya have had a Google Meet and small group get-together to say goodbye to this school year.
I feel desperately sad for the children and staff, especially for Anya as she now leaves infants and will move to the juniors: she has missed out on transition visits, leavers' assembly. I even feel sad that sports days have been missed! Plus some of her friends will be going to other schools so there are some children she may never see again 🙁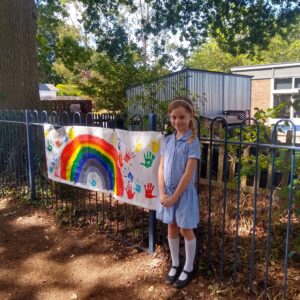 Matthew is due to have his SATs next summer and move onto secondary school. I do worry that he will have extra pressure on him next year as he prepares for the end of his primary school education.
I am incredibly proud of all we have achieved during home learning. Yes, it tailed off towards the end but we kept doing some work until the very last day of term.
Joe Wicks has been an utter inspiration and I hope he gets honoured by the Queen for services to his country and the whole world. There was a tear in my eye when he gave his final live workout on Wednesday 🙁 We are going to re-do all of his workouts, one a day until school starts so the kids earn some screen time!

This has not been an easy school year and I bitterly regret the loss of opportunities for all three of my children. Yet there have been positives and I feel very lucky to have been able to spend this extra time with my kids, learning Spanish with them, going for nature walks, exercising, discovering SpongeBob Squarepants…