…and dreading when 'normality' resumes!
Things are gradually shifting back to pre-Covid and although the lifting of all restrictions has been postponed I have enjoyed some aspects of lockdown: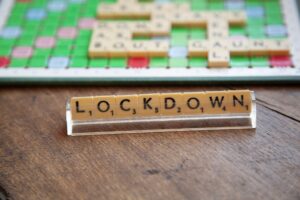 Saving money.
Wow, we have saved on petrol, takeaways, days out, school trips etc. I hope that we can spend the money on holidays and family time in the next couple of years.
Kids' birthday parties.
I am a real Scrooge and HATE parties. The overexcitement mixed with party food. The trauma of trying to find a present that the child will like and the jealousy of your own child.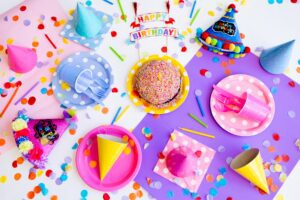 Face to face work meetings and training.
Not having to go out after dark, not having to worry about travel or parking. I have enjoyed being able to attend work meetings and training sessions from the comfort of my own home!
Idiot drivers.
Yes I know they are still out there but while I am indoors and away from them I can forget about their existence. The roads are much quieter and I've not seen a traffic jams in ages!
Having Chris working from home
This has relieved some of the pressure from me now I am working full time. Things like INSET days and parcel deliveries, food shopping collection and putting the tumble dryer on. Plus the obvious fact that I love him and get to spend more time with him 🙂
Rainy school runs.
Did anyone else notice that the rain arrived the same day schools went back and have been regular occurances since then?!
Lockdown is here for a little longer and who knows what the new normal will look like. But we have been lucky to have our health and each other so the experience has not been overly negative for us.
What have you noticed as the positives of lockdown for you and your family?