I have been to some fab events over the last couple of weeks. I love going to new places and exploring, even those that are

close to home

and I should have been to before!
Redhill is a direct train journey from our station and my dad regularly goes there for work. It is close to London and Gatwick Airport. I haven't actually travelled by train in ages so it was a fun adventure (plus I got to relax with my book 🙂 )

Going there for the first time with Christmas lights everywhere and a massive tree was just magical.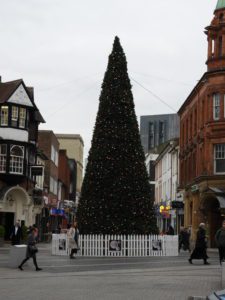 Redhill's finest as well as Travelodge representatives were present and they are all passionate about the regeneration of the town. Even Father Christmas was there to give his seal of approval!
I was pleased to meet up with Rebecca from AAUBlog who I had met at

Blog Camp On Board

a couple of months ago.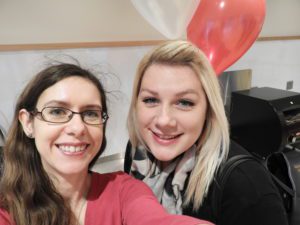 After some lunch nibbles and some fizz 🙂 we were shown around some of the rooms. There are accessible rooms with extra space and beds that can be arranged in multiple ways, and the bathroom has been designed for guests with mobility problems.
Family rooms can have up to 2 extra beds, cots are available too. The family bathroom has a bath, perfect for keeping the bedtime routine (!) whereas the double rooms have showers. All rooms have amazing TVs!
After the tour, I spotted Father Christmas and asked for a pic! He was lovely and then I seemed to start a trend as everyone else then wanted a pic too! It was a great end to a really fun event and I am planning to go back again soon!