Day 291: exploring Canterbury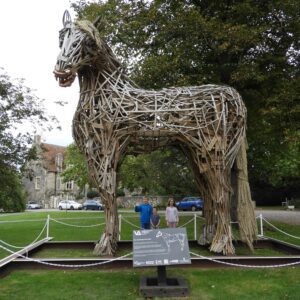 Day 292: back to school but Anya went to Wonderland instead! Actually still school but they had a special tea party.
Day 293: Zach has been poorly but still able to read! We were sent Animalympics by Josie Dom to review
Day 294: beautiful sunrise sky
Day 295: Halloween disco for school. Best bit was one of the parent helpers coming over and saying that I taught her 15 years ago and I haven't changed!
Day 296: making mini Halloween decorations with mini oranges
Day 297: half term hair cuts for the boys!
You are invited to the Inlinkz link party!