Day 353: it's the weekend and officially the Christmas holidays! Zach is feeling better and we're excited about the next couple of weeks. Dog aren't that excited though…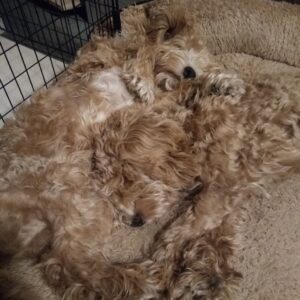 Day 354-356: scrap any enthusiasm. I started vomiting at 1am on Sunday and didn't stop until 11pm Tuesday. No photos as I'm sure you wouldn't have wanted to see my perspective!
Day 357: feeling a little human and made it downstairs at last. The puppies were pleased to see me!
Day 358: …and Anya vomited EVERYWHERE. Hurrah for the yucky bucket!

Day 359: walking the dogs by myself as Chris is now ill too…

You are invited to the Inlinkz link party!