Day 232: a day out in Guildford to visit Dapdune Wharf, a model railway show, Guildford Castle and the shops!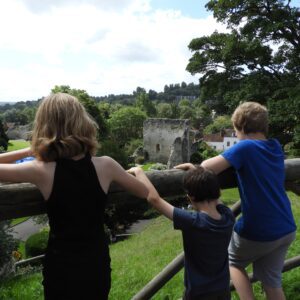 Day 233: we'd planned a day out but stayed home to watch the Lionesses in action instead (shame about the result 🙁 but what a penalty save by Mary Earps! )

Day 234: oh dear, I spent hours searching for Matthew's old junior school uniform but couln't find it anywhere! Lightning visit to the uniform shop to kit out Zach for the new school year!

Day 235: our delayed day out with the pups to Basildon Park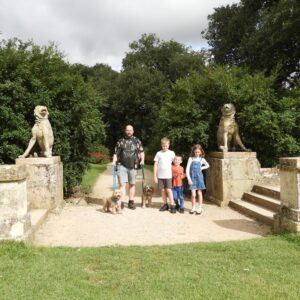 Day 236: 1990s fashion is back! These platform heels are almost identical to a pair I owned 25 years ago. I couldn't resist them and Anya was thrilled when I took them to the checkout. I was even more thrilled when they only cost £3! Anya and I are going to share them 🙂

Day 237: the cows got a lot closer than this! One sneaked up while I was looking at my phone and was less than a metre away! Eek, don't panic!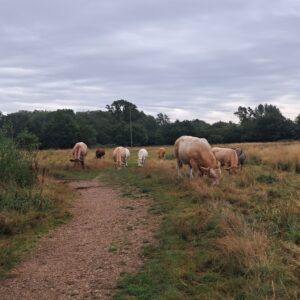 Day 238: we've had blueberries from the garden so I made blondies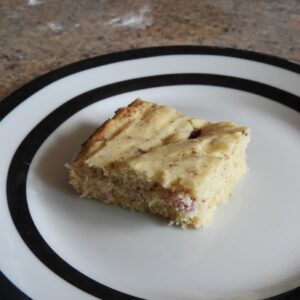 You are invited to the Inlinkz link party!