One of the textures that I have missed most since going vegan is a creamy consistency. I love Thai curries so used the coconut milk idea to add a creaminess to a tomato and chickpea curry.

INGREDIENTS
1 tablespoon oil

1 onion, chopped

2 garlic cloves, chopped

1 heaped teaspoon medium curry powder

2 tablespoons tomato puree

400g can chopped tomatoes

2 400g cans chickpeas, drained and rinsed

INSTRUCTIONS
In a large pan, heat the oil and fry the chopped onion for 4-5 minutes until softened and translucent.
Add the chopped garlic cloves and curry powder and cook for 1-2 minutes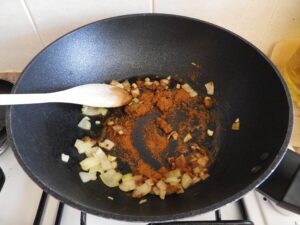 Mix in the tomato puree, chopped tomatoes and coconut milk, stirring well to combine.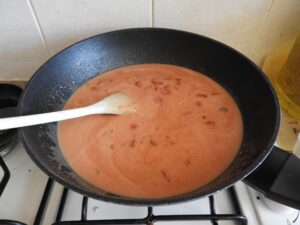 Stir the chickpeas
into the sauce. Simmer for 10-15 minutes.

Serve with rice.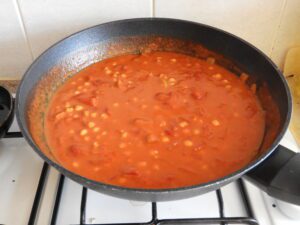 I topped my curry with a few chilli flakes but if all of you like some spice then add chilli or cayenne to taste with the curry powder. I would have garnished with fresh coriander if I'd had some!