Last year I noticed that the latest food craze were pasta crisps. I even found some gluten free vegan ones on holiday. But my attempt to make them in the oven was not a total sucess. The flavour was good but the texture wasn't quite right.
Last month I decided to have another go and made pasta crisps in the air fryer! I am now totally addicted to them and make them every week!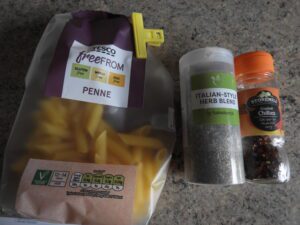 Ingredients
75g uncooked pasta
1 tablespoon oil
1 teaspoon Italian herbs (or 1 pinch each of oregano, basil, sage)
a pinch of chilli flakes if you fancy it (or a generous shake if you likethe heat!)
Method
Cook the pasta according to the instructions then drain.
Mix the oil and herbs together then add the cooked pasta and stir until fully combined.
Cook in the air fryer for 5 minutes then open and shake. Cook for a further 5 minutes.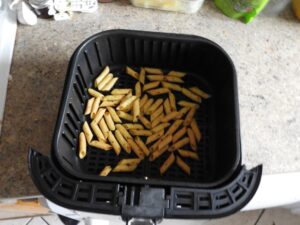 Allow to cool before eating. Try not to eat them all at once!
I really want to try some different flavour combinations but I love this one so much that I don't want to mess with perfection!