As ever, I had enthusiastically bought an ingredient (lemons) with no real idea of what I was going to use them for! I hadn't had cake in AGES so chose to play around and make a lemon cake and throw in some blueberries from the freezer. It was YUM!

Ingredients:
100g vegan butter or margarine
100g caster sugar
125g SR flour
1 flax egg
zest from 1 lemon
50g fresh or frozen blueberries
For the icing: 50g vegan butter, 100g icing sugar, juice of half a lemon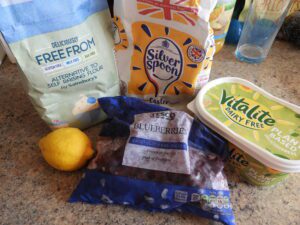 Preheat oven to GM 5
Place butter, sugar, flour and flax egg into a bowl and whisk together for 3-4 minutes until fully combined.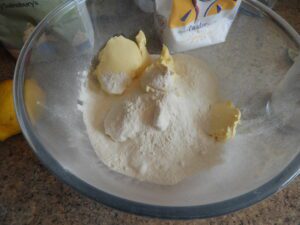 Add the zest and blueberries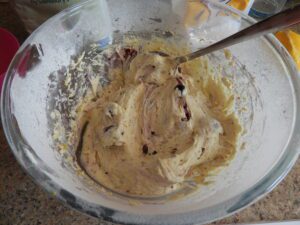 Bake for 20 mins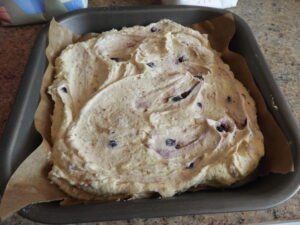 Remove from oven and tin. Cool on a rack.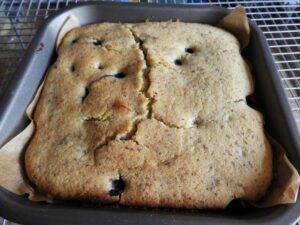 Once completely cool, mix together the icing ingredients until creamy then spread on top
My cake had a huge crack in the top as the temperature was too high as I was cooking lunch for the kids at the same time! I have used the correct temp in the recipe above 🙂 This recipe could easily be doubled to make a loaf cake or a 2 layer cake (the icing could be filling instead)