Continuing again with our family tradition NOT to have pancakes on Pancake Day, I made these yesterday for a snack. I wanted something quick and easy, and these little drop pancakes fitted the bill. Vegan and gluten free but just as good as 'normal' ones.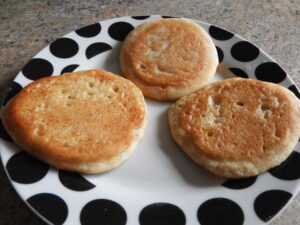 Ingredients for 6-8 pancakes
100g plain flour
50g caster sugar
80ml plant milk (I used soya)
1 flax egg (1 heaped tablespoon on flax mixed with 3 tablespoons water and set aside for 5 minutes to thicken)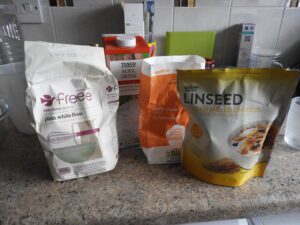 Instructions
Combine the dry ingredients in a bowl. Add the milk and flax egg then beat together with a fork or spoon until bubbles rise to the surface.

Heat a tablespoon of oil in a frying pan. When hot, add 1-2 tablespoons of batter depending on the size and thickness you desire.

After one minute, flip the pancake over and cook the other side for 1 minute.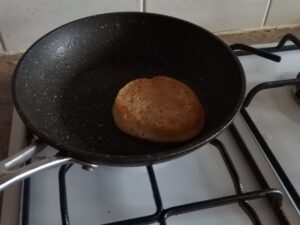 If you are confident then cook more than 1 pancake at once!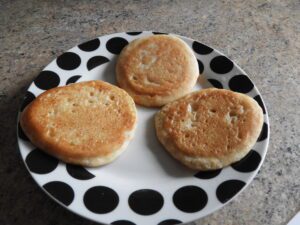 Makes 6-8 pancakes depending on the size and thickness required.
Serve with syrup or dairy free spread.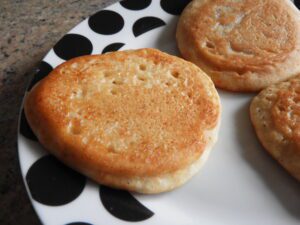 Will you be having pancakes this week ?