Only a couple of days to go until Christmas and you suddenly realise that a friend or family member is vegan…
No vegan gift ideas? Don't panic!

Here are some ideas from a fellow vegan that I would appreciate receiving but are also easy to pick up at the supermarket or high street stores:
Vegan wine: check supermarket filters to find out what is vegan, some wine isn't even vegetarian, eww!
For an alcohol free tipple that is still festive and won't make the vegan stand out in a crowd and feel awkward, try Nosecco from Asda or Kopparberg cider (their alcoholic cider is not even vegetarian but their alcohol free version is vegan)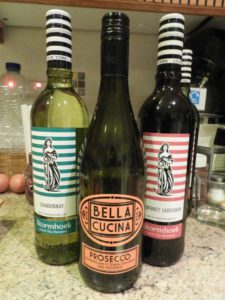 Vegan chocolate: most dark chocolate is actually vegan. Many brands will not say it is vegan as it is made on the same equipment as dairy products: it may not be suitable for those with a milk allergy but most vegans would find the risk of contamination minimal enough to be acceptable.
Vegan sweets: the ones on the left I picked these up in Poundland this week and there is a more expensive version on the right which I usually buy in Tesco. Swizzels have many vegan sweets available, just check the ingredients.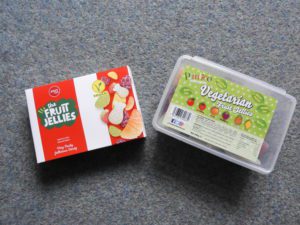 Vegan toiletries: The Body Shop and Lush would be my first suggestion for these but supermarkets often carry vegan items as well. Aldi's Lacura brand, Superdrug and Treacle Moon available at Tesco are all ones that I have tried this year.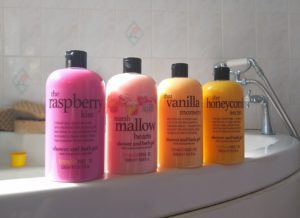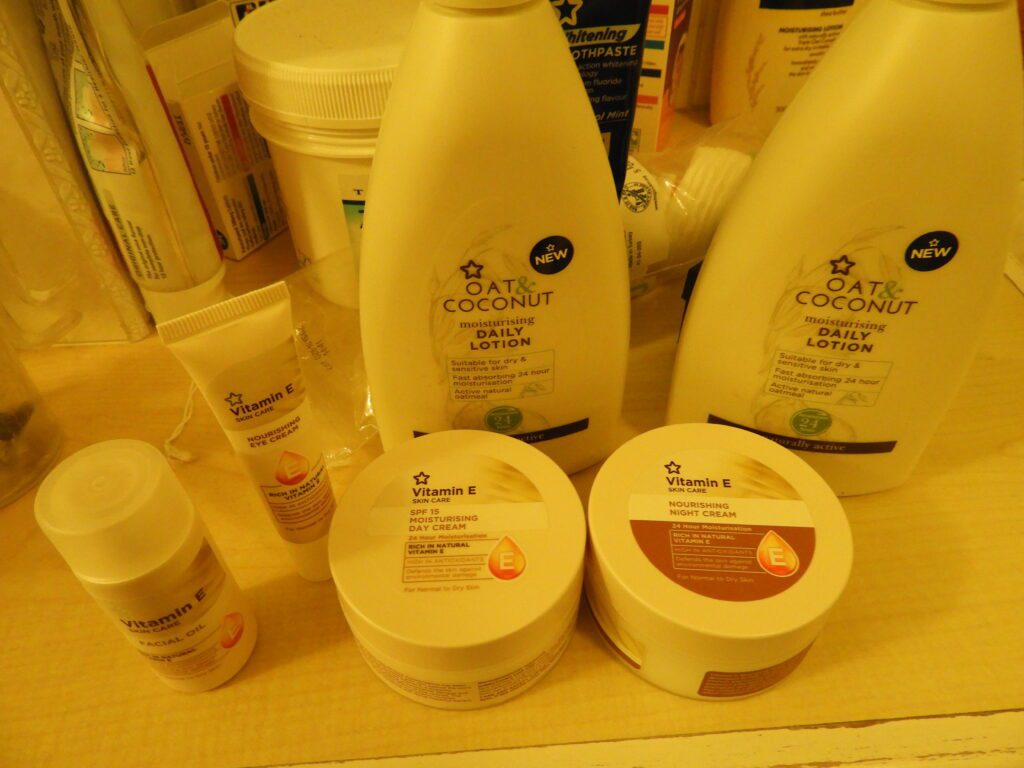 If you have vegan guests and visitors then think about having vegan soap, shower gel, toothpaste and hair products available. Many vegan are making ethical choices about packaging and plastics so a Blue Rock Living bamboo toothbrush (available as a gift subscription, great gift idea!) and Lush shampoo bar might be good to have in your cupboard.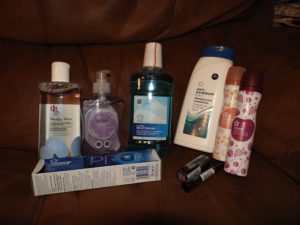 Vegan clothing: New Look and Tu both have options for finding vegan clothes and accessories on their websites so you can plan before popping into store.
Quick vegan Christmas dinner substitutes: vegans like good hearty food just like everyone else, don't just offer salad! Roast potatoes and mash can easily be just as tasty with oil and plant milk instead of butter and dairy. Supermarkets have a great range of sausages and other meat alternatives so vegans don't have to stand out as different while everyone else tucks in.
Have a quick search in the sidebar for vegan favourites to see how I have got on this year and what products I have found, or use the vegan category also in the sidebar to find recipe inspiration too (maybe a quick and easy vegan main course that can be ahead of time and reheated: tomato and mushroom risotto or chickpea and spinach curry with crispy tofu).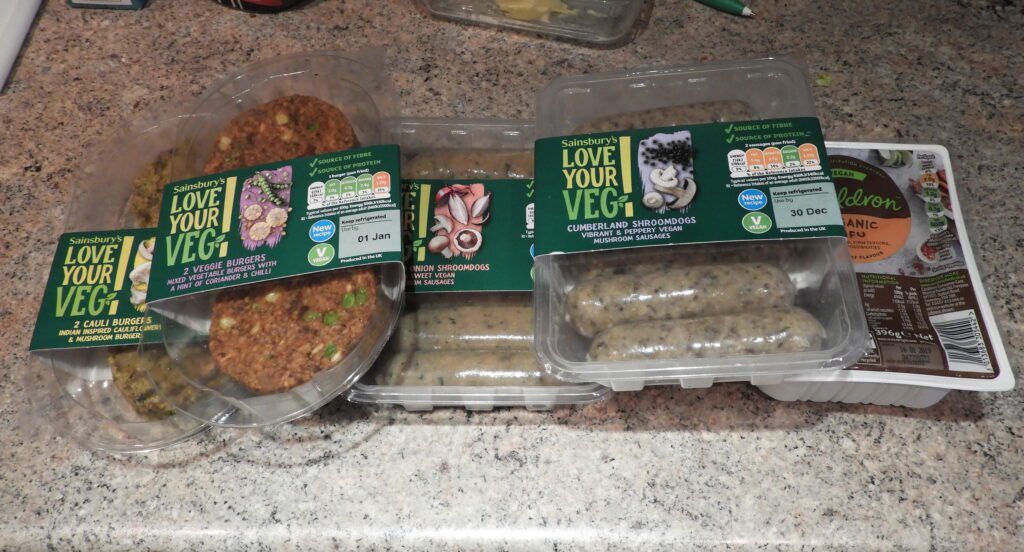 These are all discoveries that I have made in the last year since turning vegan myself and if I'm honest it wasn't even on my radar despite being vegetarian for 20 years!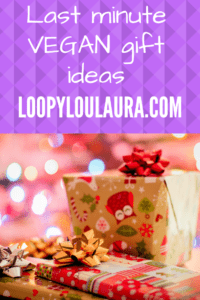 All items featured above were bought by me and the brands are ones I use regularly (with the exception of the gifted sample toothbrush)