The wedding photography may end up being one of the most expensive items to pay for in relation to your wedding.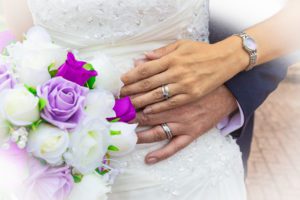 I fully admit that I was a bit shocked when I found out that many photographers charge double or triple what I originally expected.
But on reflection, I realised that we need to pay for their time and expertise on the day (perhaps 12 hours!), travel expenses, hours of editing of the photos (our photographer took over 2000 pics!) and sometimes the production of an album.
Suddenly the cost doesn't seem so high!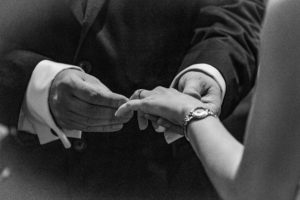 We are going to make our own album so that reduced the cost a little and as we all went home by 7pm, it wasn't a late night so that cut off 4-5 hours of time to pay.
My advice is to look around at a few websites to get an idea of price, style and what they are able to provide.
Have a meeting with the photographer beforehand: remember this person will be taking pics on YOUR special day and be invited to YOUR wedding so it needs to be someone you like!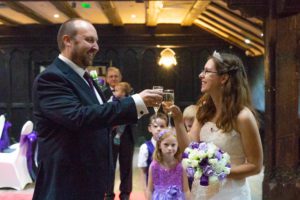 Our photographer (the wonderful David Cleary Photography) offered an engagement shoot as part of the wedding package so that we could make sure we got along and could see how he worked.
Chris and I were beyond awkward as neither of us are keen on being in front of the camera! So the engagement shoot gave the photographer a chance to learn about us as well.
I wanted natural pictures rather than anything too stylised. We also wanted the traditional group shots so I gave David a loooooong list of all the set ups I wanted! Our wedding was all about family so I wanted to make sure that everyone was photographed.
We also recreated shots from the past: I was bridesmaid for my cousin in 1998 (20 years ago, eek!) so we did the lineup again! I have a lovely set of photos of me handing over my bouquet to my very surprised cousin and all of us having a giggle 😀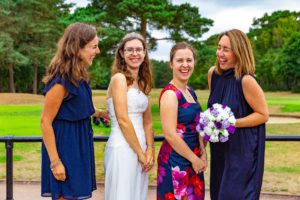 I was so happy when we got our wedding photos. There are lots of pictures of Chris and I giggling and the pictures have a natural feel.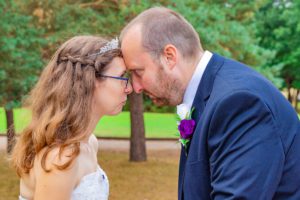 They really captured the day itself rather that an unobtainable perfection. Our day was perfect because it had its moments of fun and drama!