I always assumed that the white wedding dress was an old one based on notions of purity and virginity but actually it originated with Queen Victoria!
In the Western world it was usual for a bride to wear her most elaborate and expensive dress at her wedding as a sign of her social standing. This could be white but was other colours more frequently.
There are 2 examples of royal brides choosing white wedding dresses: Philippa, daughter of Henry IV, in 1406 and Mary Queen of Scots in 1559. The latter chose white because it was her favourite colour.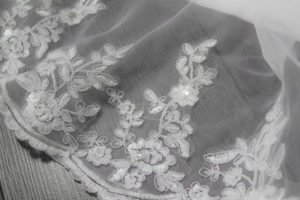 It wasn't until 1840, when Queen Victoria chose white for her wedding dress, that her subjects began to copy her style.
Wedding dresses then followed fashion trends, with shorter skirts developing in the inter war period and then returning to a long length in the late 60s in contrast to the popular miniskirt.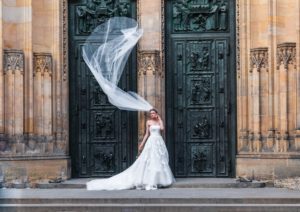 Today's dresses are often strapless as this style requires less alteration to get a good fit (I didn't realise that!)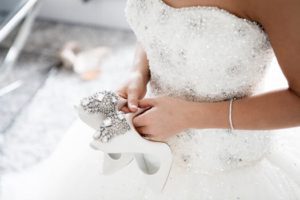 I have a major dilemma.
Yes, I know my wedding day is only a month away but I still haven't picked my dress.
You see, I don't wear white. EVER. It simply isn't a practical colour especially now I'm a mum and there is food and bodily fluids flying all over the place.
I bought a purple dress during the first month of our engagement but there has been a little worry since then. White stands out at a wedding and whilst I don't like being the centre of attention, I want people to know I'm the bride.
Then I tried a white

wedding dress

and fell completely in love.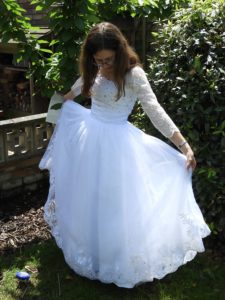 I have never been a girly girl or particularly princessy so I was astonished at my own reaction!
Now I have a dilemma: do I stay true to myself and wear my favourite colour purple or do I stick with tradition and go for white now that I know how special it feels…?