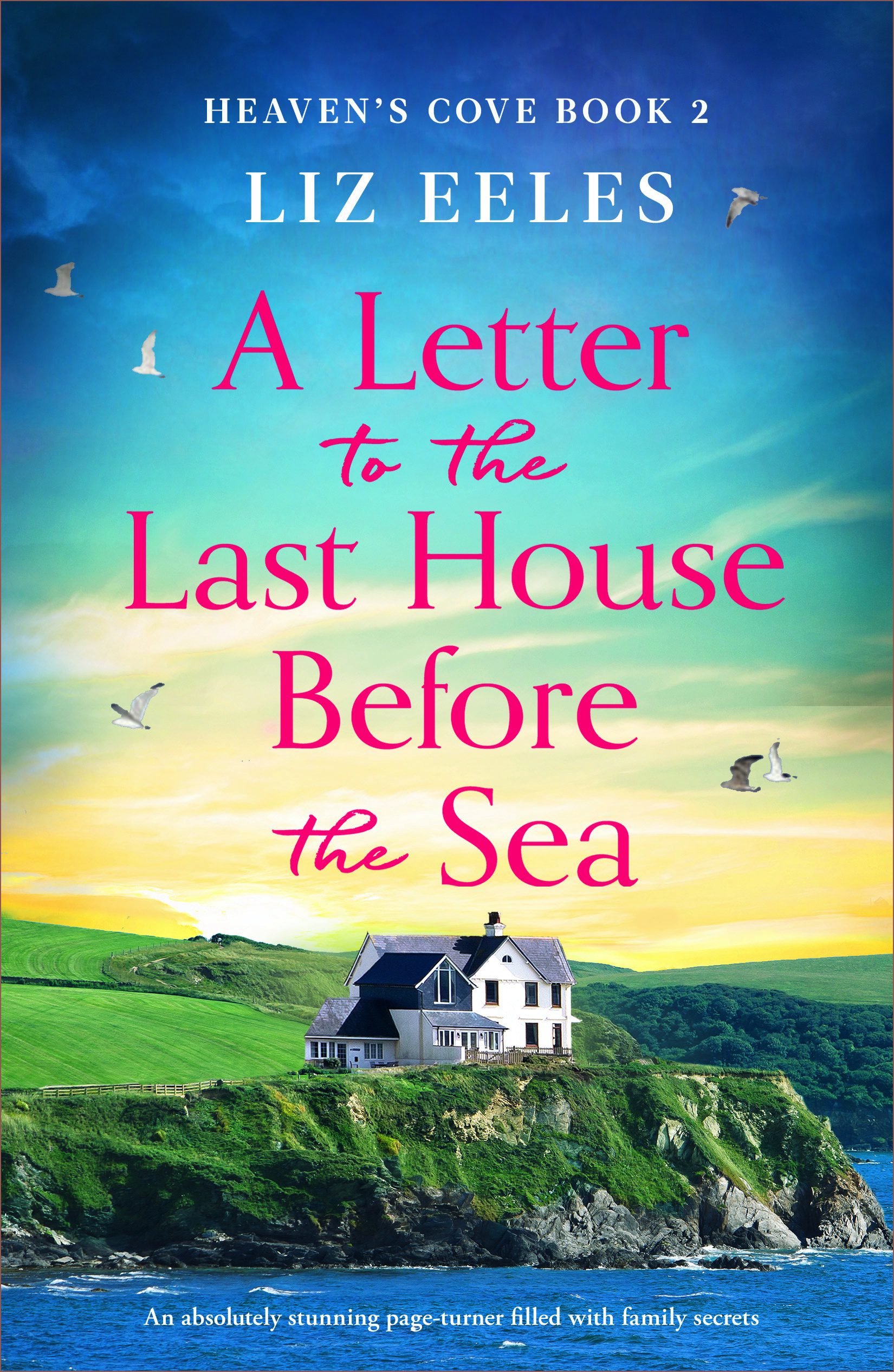 Iris Starcross passes away, entrusting her great niece Lettie with a key and letter from her past love. Lettie travels to Devon to search for answers which will allow her beloved Iris to rest in peace…
A Letter to the Last House Before the Sea is the second book in the Heaven's Cove series from Lize Eeles. We meet characters from the first book Secrets at the Last House Before the Sea but there are no major spoilers except for the relationship outcomes.
Lettie has always put her family first while her own life is on hold. She is dependable and this has led her to support her parents and sister at the expense of her own hopes and dreams. Now she has promised to fulfil Iris's final wish but this is a task she takes on joyfully.
Her experience on arrival in Heaven's Cove doesn't make her task seem very hopeful. She is rejected by the locals and struggling to deal with her fear of water following a childhood accident in which she nearly drowned. She is also being bombarded with messages from her family, demanding she return to continue supporting them.
As Lettie finds her own path, she has the opportunity to date two men but is either of them Mr Right? While Lettie makes brave decisions and changes to her own life, she also manages to have a positive impact on several villagers which is really heartwarming and emotional to read.
A Letter to the Last House Before the Sea was a wonderfully warm and gentle yet gripping novel about finding your own place in the world and the enduring power of love.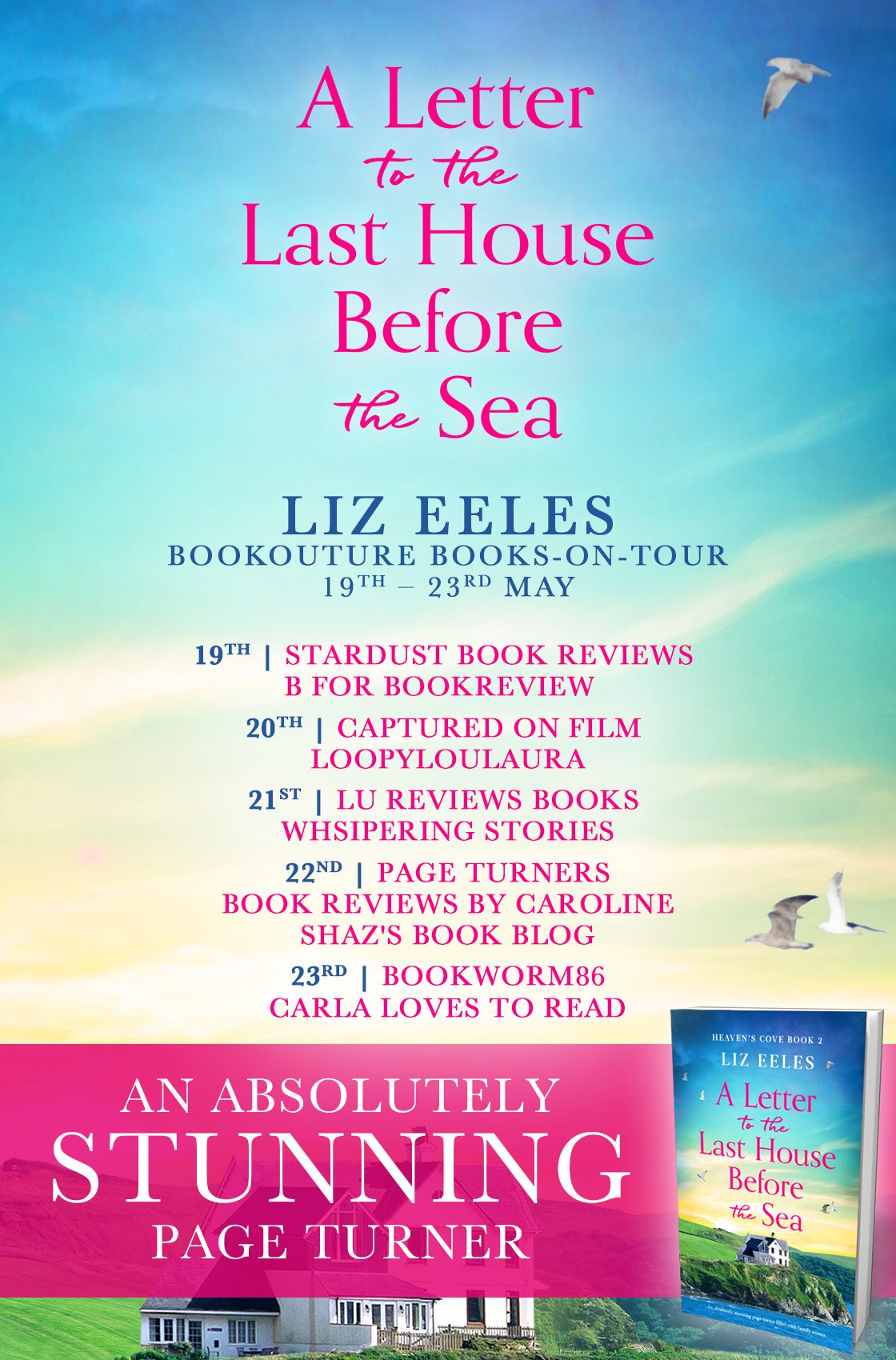 Media Kit:
Title: A Letter to the Last House Before the Sea
Author:  Liz Eeles
Pub day: May 19th 2021
Buy Links:
Description:
High on the clifftops, Lettie takes a deep breath of salty air and opens the letter. There is no signature, and the old-fashioned handwriting is faint against the yellowed paper. The message, and the tiny gold key inside, will turn her life upside down…
Lettie Starcross makes her way along the cobbled streets of Heaven's Cove, clutching a little key and searching for answers about her kind, twinkly-eyed Great Aunt Iris, whom she misses terribly. With no job back home, and no-one in her family understanding how adrift she feels, Lettie wonders if her aunt was lonely just like her – is that why she fled this pretty seaside village years ago and never returned?
Staying at Driftwood House where Iris lived, now a cosy B&B, Lettie can almost hear Iris's laughter on the breeze. And when she locks eyes with brooding fisherman Corey as he's singing a haunting sea shanty in the local tavern, the sparks that fly between them are a welcome distraction from her grief.
But everything changes when Lettie meets Corey's grandmother. Hearing the name 'Iris Starcross', her wrinkled face turns pale. Then she tells Lettie a devastating secret: seventy years ago, a choice Iris made tore apart this tight-knit community.
Heartbroken, Lettie questions if she ever really understood her beloved aunt – and if Corey knew about this shocking rift all along. So when her sister calls begging her to come home, Lettie is torn. If she stays to find what the key unlocks, can she discover the truth about what Iris did – and fight for her own fresh start? Or will she be the next Starcross woman to run from Heaven's Cove forever?
An absolutely gorgeous read that will whisk you away to the stunning Devon coast, about family secrets, long-lost love and coming home. Perfect for fans of Debbie Macomber, Rosanna Ley and Sheila O'Flanagan.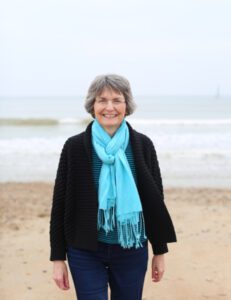 Author Bio:
Liz began her writing career as a journalist and press officer before deciding that she'd rather have the freedom of making things up as a novelist. 

Being short-listed in the Corvus 'Love at First Write' competition and the Novelicious search for a new women's fiction star gave Liz the push she needed to keep putting pen to paper …. and 'Annie's Holiday by the Sea' (her first published novel) is the result. 

Liz lives on the South Coast with her family and, when she's not writing, likes to spend time walking by the sea, and trying to meditate. Her ambition is to be serene one day …. she's still got a long way to go.



Author Social Media Links: