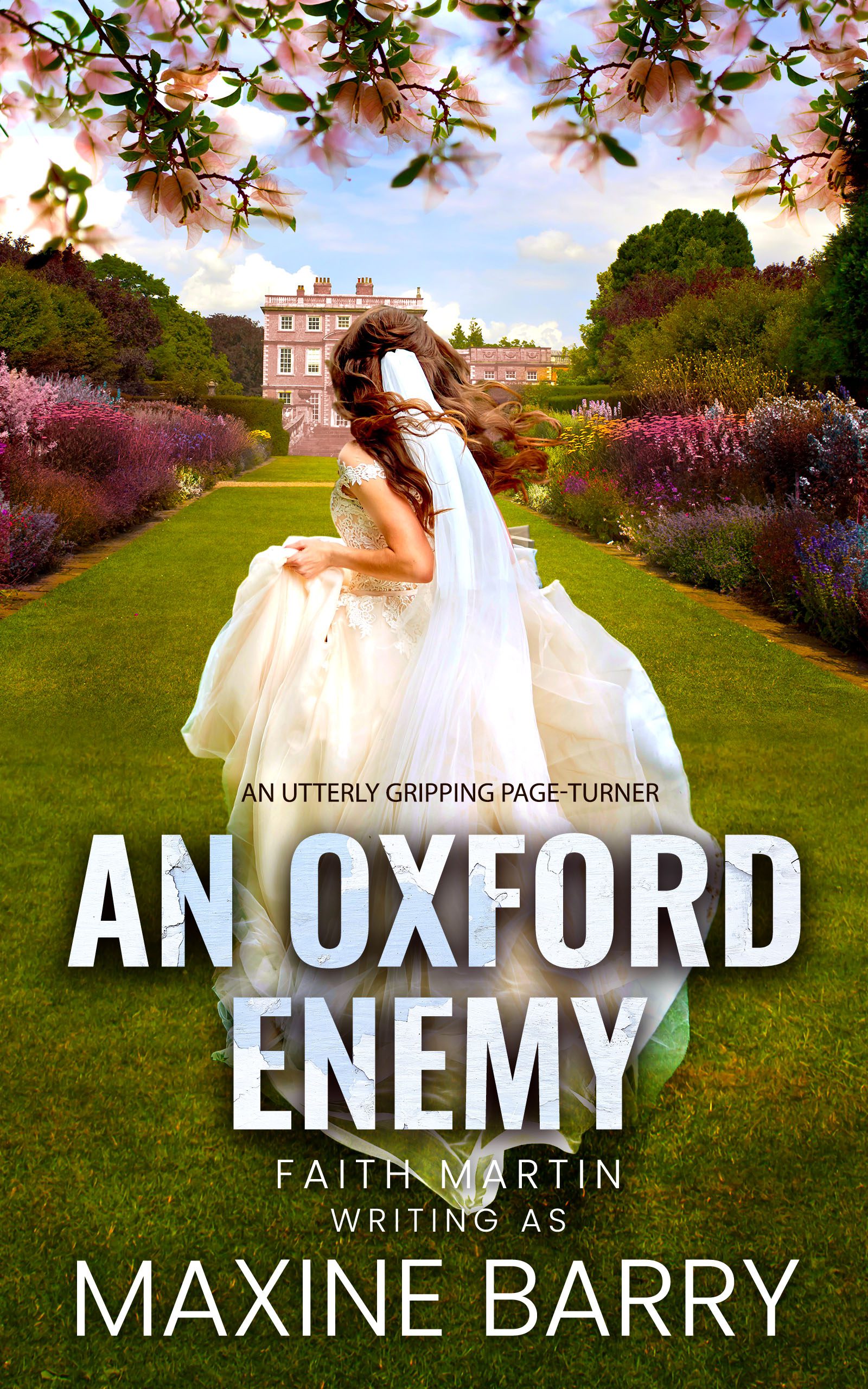 Keira Westcombe marries Lucas Harwood who is old enough to be her grandfather. They both know it is not a love match, instead a friendhsip and business deal to secure a donation of land to the Westcombe Nature Reserve that Lucas' family would block. On their wedding day, Fane Harwood arrives and there is an instant spark between he and his new stepmother.
In a separate plotline, artist Blaise falls head over heels with reclusive horse whisperer Aidan but will he trust her with his secrets…?
An Oxford Enemy is the fourth book by Faith Martin writing as Maxine Barry to be set in Oxfordshire. This time we are out of the city and in the countryside, beautifully evoked in Keira's determination to protect local wildlife and keep traditional village life.
The complicated passion of Fane and Keira is continually frustrated by their miscommunication and false assumptions that keep them apart. Both of them are acting out of affection for Lucas and for noble reasons (wildlife protection, family inheritance) but they won't listen to each other. These suspicions are destructive to any relationship but the physical attraction is relentless.
I actually preferred the second romantic plot as there was less animosity between the would-be lovers. This made their relationship gentler and more enjoyable to read, yet still with plenty of passion. Blaise and Aidan both have a loneliness and grief in their backgrounds which instantly made me empathise with them and want them to have a happy ending.
An Oxford Enemy by Faith Martin writing as Maxine Barry
AN UTTERLY GRIPPING PAGE-TURNER FULL OF INTRIGUE AND ROMANCE
Faith Martin is the author of the beloved Hillary Greene series. Her books have sold over 2 million copies. Now discover her writing as Maxine Barry.
Please note this book was first published as DEAR ENEMY.
PEOPLE SAY SHE MARRIED FOR MONEY
. . . AND THE FAMILY WILL DO ANYTHING TO STOP HER INHERITING A FORTUNE
Keira Westcombe, aka Lady Penda, marries Lucas Harwood, a man fifty years her senior. They're not in love but they are firm friends and their marriage makes sense for them.
When Lucas's step-son Fane turns up, he and Kiera are instantly attracted to each other. But Fane thinks Kiera is a gold-digger and neither are willing to admit their true feelings.
In a family full of secrets, love can spell danger.
NOW KEIRA HAS MADE A VERY DANGEROUS ENEMY WHO WILL CHEAT, STEAL AND LIE TO KEEP HER OUT OF THE WILL
She's in danger of losing not only the man she married but everything she's ever cared about.
WHAT READERS SAY ABOUT TWO-MILLION-SELLING FAITH MARTIN WRITING AS MAXINE BARRY
"I've read a lot of novels by Faith Martin and always thoroughly enjoyed them, this novel is different but just as gripping and you really become invested in the characters and their lives and can't wait to see how it all works out. Brilliant." Barbara
"Perfect romance and mystery!" M. Adlington
"A great read and a fast paced romantic adventure." Laura T.
"An enjoyable book. Romance with a little intrigue too." Alexandra
"Totally loved it." Yona
"When you reach the end you will wish there was still more." Amazon Reader
MAXINE BARRY GREAT READS
Book 1: THE LYING GAME
Book 2: AN OXFORD REVENGE
Book 3: AN OXFORD SCANDAL
Book 4: AN OXFORD ENEMY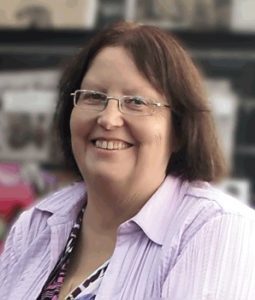 FAITH MARTIN
Faith Martin was born in Oxford, and has spent all her life within twenty miles of the university city, even working at Somerville College for five years before turning to writing full-time. The author of the popular DI Hillary Greene novels, she also writes more classic-style 'whodunits' under the pen name Joyce Cato, but began her writing career as Maxine Barry, winning an award for penning romance novels! A popular writer for over 25 years, she has had nearly 50 novels published so far. Her hobbies include walking her now ageing dog, wildlife-watching, reading and (reluctantly) gardening.
Links
Twitter: @faithmartin_nov