Eva Scott is desperate to be a pilot during WW2 and undertakes a tough training course before being sent to support the military. In the 1970s, Eva battles with a Congress committee to fight to get the WASPs recognised for their valour and skill.
The character of Eva in Beyond the Horizon is completely engaging. She is brave and dynamic, unwilling to accept the traditional ideals her parents and society expect from her as a young woman. Her dream is to fly, not be a wife and mother.
The lovelorn Eva in the 1940s is a character that many women will identify with. Her heart belongs to Harry but he is in love with the glamorous Lucille. Unrequited love as well as her fears for his safety as he flies on dangerous missions are themes to pull at the emotions and completely relatable and believable.
We know from the start that Eva has had a devastating experience with the death of her co-pilot. She is haunted by the accident as she has amnesia and doesn't remember the crash. This has led to her becoming estranged from the other women and she has not spoken to them in 30 years.
The sheer rage I felt at the discrimination Eva and the other WASPs faced in both timelines was merged with a guilt at my own lack of knowlegde about these incredible women. I knew about British women pilots delivering planes but their being used as target prctice was a shock. The attitudes of the men in the 1940s and the Congress committee in the 1970s was awful as the brave WASPs were repeatedly treated as second rate.
I really enjoyed reading Beyond the Horizon. It has a little bit of everything (love, history, bravery, adventure, grief) and is well written. In the author's note at the end, Ella Carey mentions that she was inspired by real anecdotes and I hope this book serves to get the WASPs the recognition they deserve.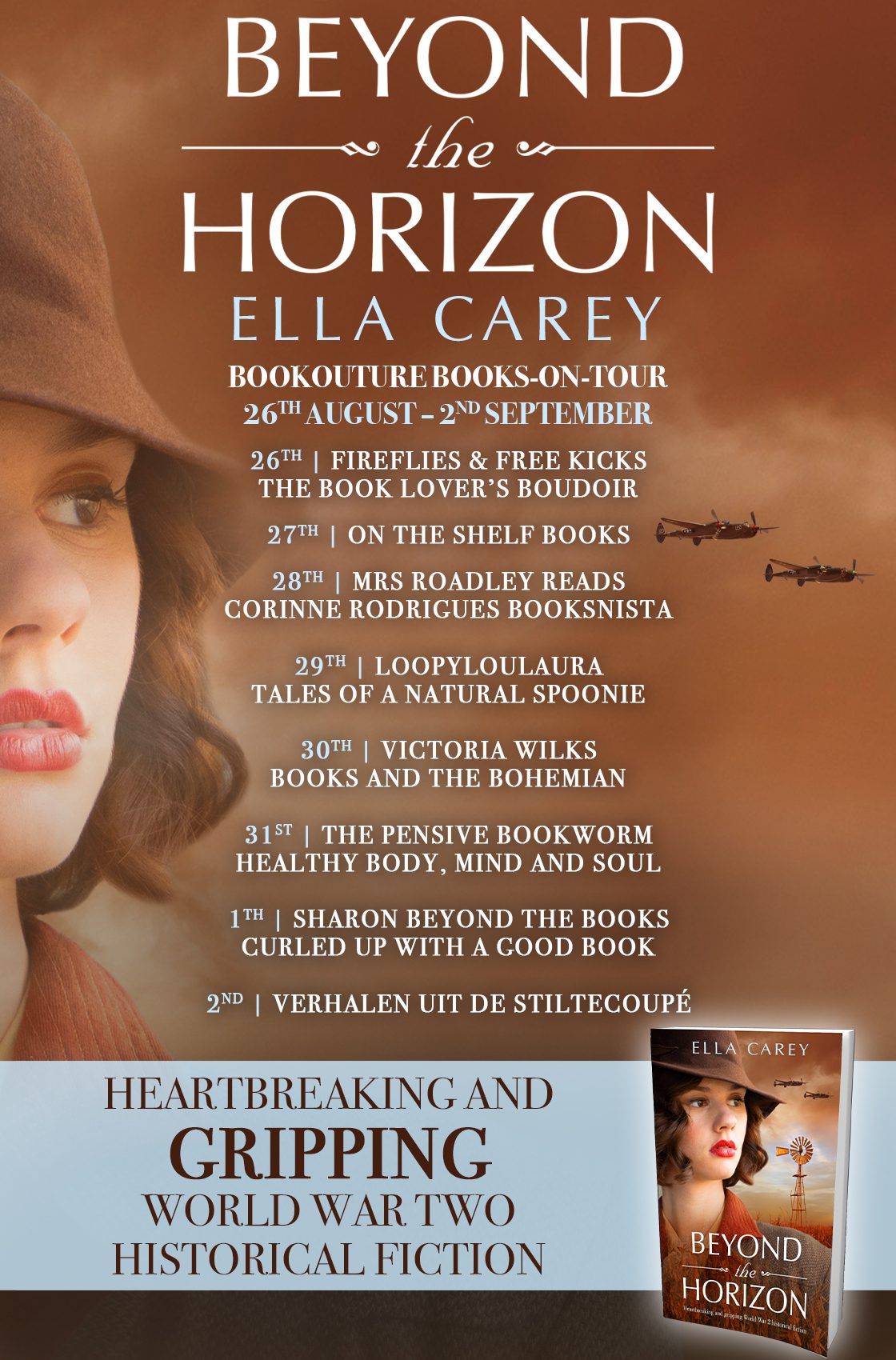 Beyond the Horizon book description:
Suddenly, it became hard to breathe and the sound of the engine throbbed in Eva's head. The plane crashed and skidded. She heard the wail of sirens. The last thing she remembered was pulling her body across the tarmac an inch at a time—before her world went black.
Sweetwater, Texas, 1943. Eva has always wanted to fly away. She jumps at the chance to train with the Women's Airforce Service Pilots and help the war effort, even if the days are exhausting, the southern nights sweltering. When she's in the air, it's all worthwhile: her heart soars, as close to infinity as you can get. And since she met handsome Jack, she has someone to fly back to. But on one dangerous night, everything goes wrong. When she awakes, her body is broken and her memory is gone…
Los Angeles, 1977. Eva seems like a normal married woman with a family to be proud of. When she woke up after that terrible night—a blank in her memory—Jack was smiling down at her. But so many decades later, Eva is still searching for answers about the night that changed her life forever. Why have letters to her fellow pilots gone unanswered for thirty years? What really happened on her last flight?
Ever since that catastrophic crash, Eva has lived with the worst fear imaginable: did she do something terrible enough to make her friends cut her off? Increasingly overcome by frightening flashbacks, where she is fighting to escape from a tiny cockpit filled with smoke as her plane falls to the ground, she desperately tries to uncover the truth. But are some secrets best left buried in the past?
From bestselling author Ella Carey comes a sweeping story, inspired by true events, about the brave, forgotten female pilots who helped America win the war. A story you will never forget, and one that will always stay in your heart.
This book was first published in 2019.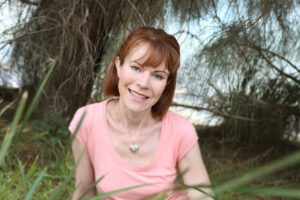 Author Bio:
Ella Carey is the international bestselling author of The Things We Don't Say, Secret Shores, From a Paris Balcony, The House by the Lake, and Paris Time Capsule. Her books have been published in over fourteen languages, in twelve countries, and have been shortlisted for ARRA awards. A Francophile who has long been fascinated by secret histories set in Europe's entrancing past, Ella has degrees in music, nineteenth-century women's fiction, and modern European history. She lives in Melbourne with her two children and two Italian greyhounds who are constantly mistaken for whippets.
Ella loves to connect with her readers regularly through her facebook page and on her website.
Twitter:

@Ella_Carey
Buy Links:
—