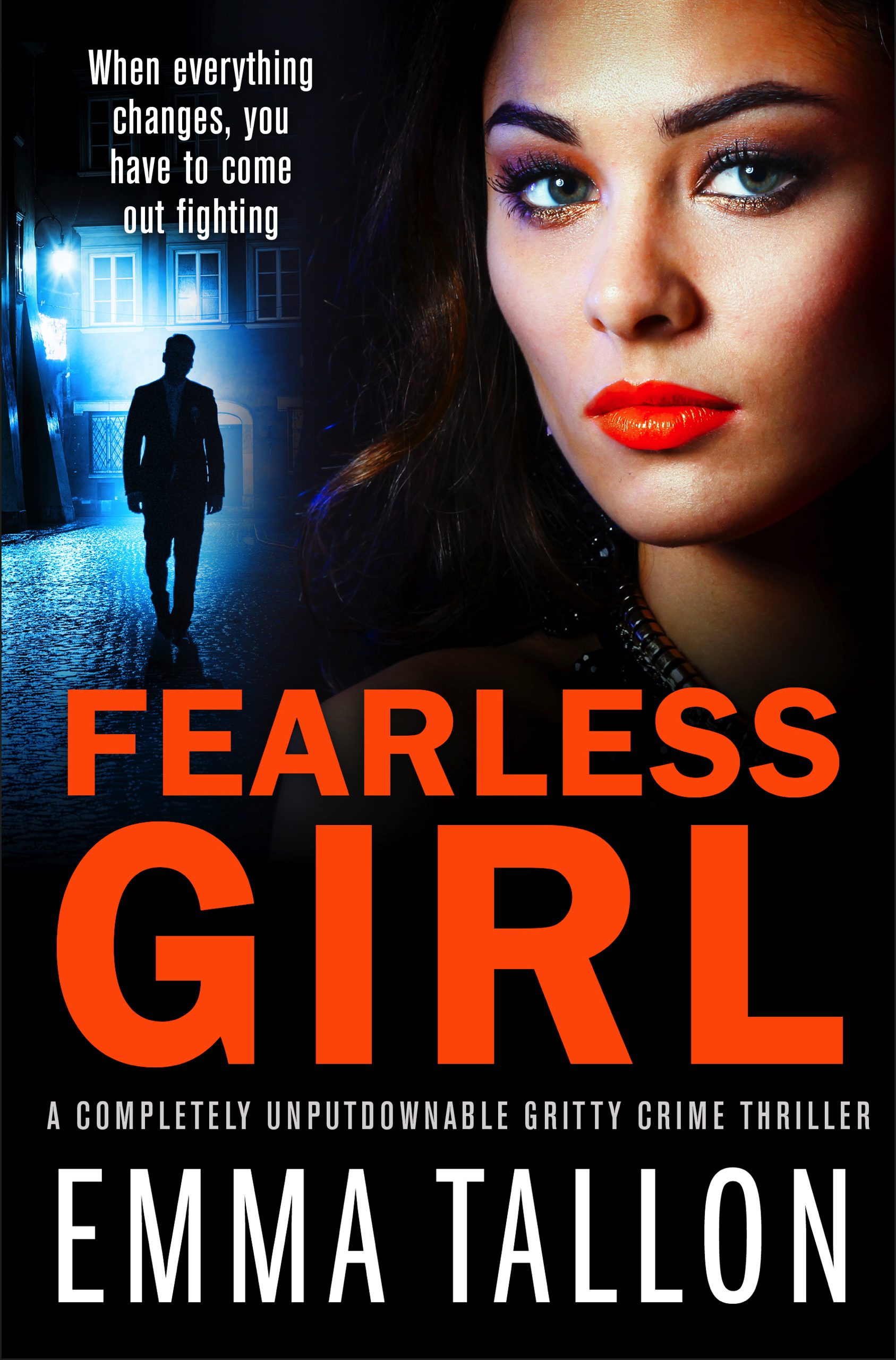 Fearless Girl, oh wow!
I'll be honest and say that this is not the normal book I would choose. Gangster and underworld crime fiction is not really a genre that I would consider but I was convinced by the reviews of the other books by Emma Tallon!
Freddie and Paul Tyler are due to be released from prison and are keen to take over the family businesses that have been carefully managed by Freddie's one time love Anna in his absence. She has also been raising his son Ethan and is devoted to him due to being unable to have children herself.
Once released, Freddie needs to assert his dominance over the underworld but faces a challenge from Russian boss Aleksei. And his relationship with Anna is fraught with tension: can they rekindle their love or is the trust gone forever?
The misunderstanding between Anna and Freddie that prevents them from rekindling their love is frustrating as we can see their emotional reaction to each other. All of the characters are brilliantly believable and three dimensional which makes you care about them.
The plot was fast paced and there are moments of violence but this is outweighed by the clever characterisation and emotional side to the narrative. The author gives us touches of misdirection so that we are also uncertain about which characters we can trust and this builds the tension as events unfold.
I was instantly hooked by this book. Fearless Girl works perfectly well as a standalone novel but I can guarantee that, like me, you will want to chase down the previous books in the series!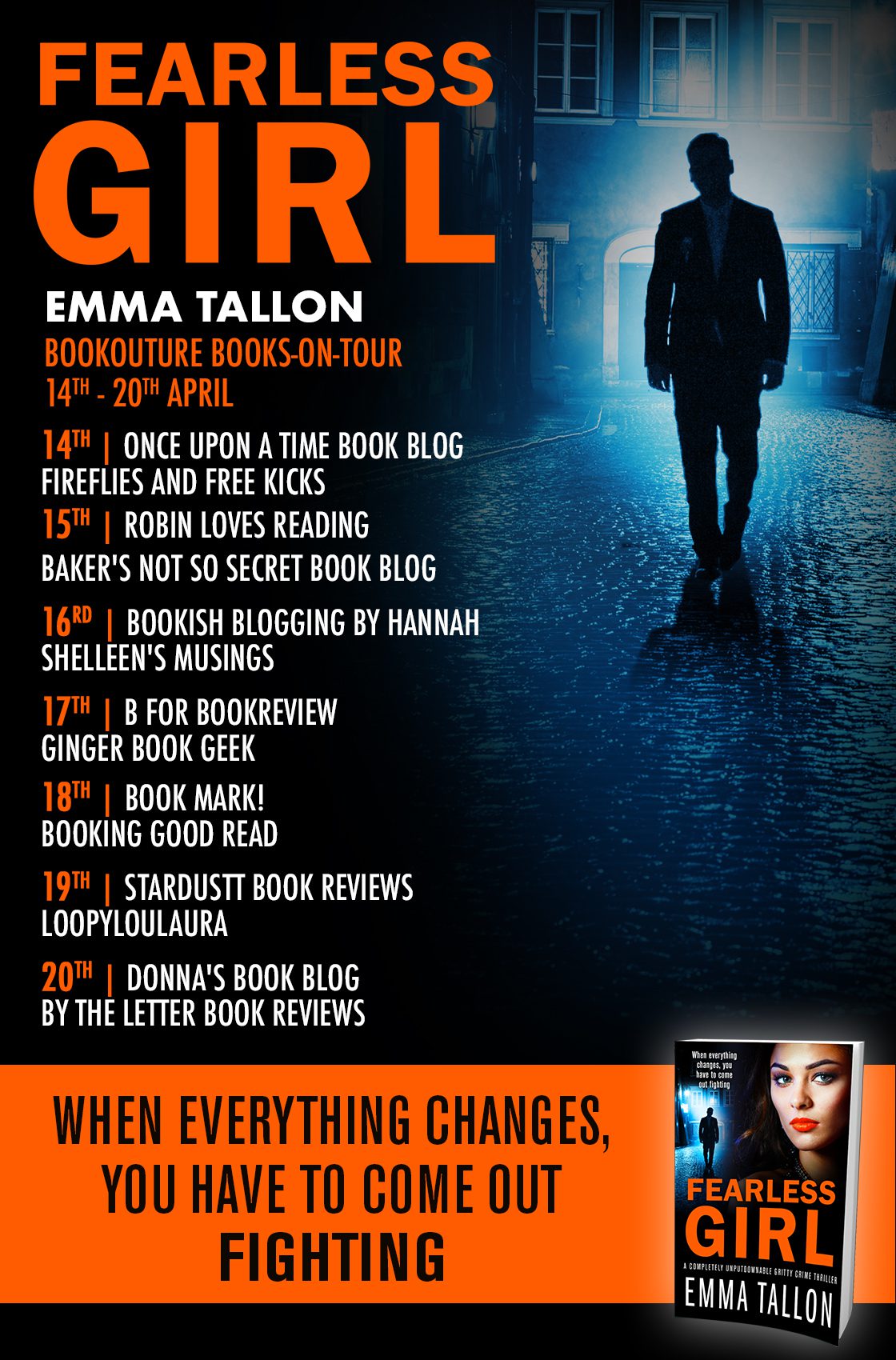 MEDIA PACK Info Sheet
Author:     Emma Tallon
Book:                   FEARLESS GIRL  
Publication Day:  April 14th 2020
Buy Link:
Description:
Fans of Martina Cole, Kimberley Chambers and Jessie Keane will be hooked by Fearless Girl.
When everything changes, you have to come out fighting.
It's been three years since Anna Davis's boyfriend Freddie Tyler was sent to prison, now he's back on the streets of London and about to find out that everything has changed.
As Freddie enters his West End club for the first time in years, he finds ex-girlfriend Anna Davis sitting behind his desk, confidently leading his team of men. Anna used to hate the world he lived in, but she has now become a big part of it. And she's not about to give up running the family business easily.
Anna shows a toughness Freddie has never witnessed in her before when she tells him about her new enterprise, smuggling stolen diamonds through London's Hatton Garden. And alarm bells start ringing when Freddie meets Anna's new partner. Cold and ruthless, Roman Gains isn't someone Freddie trusts around the club and particularly not around Anna.
Whilst tensions flare between Anna and Freddie, a new Russian firm enters their world, determined to bring the Tylers down. And when they take out one of his best men, Freddie has to take drastic action to wrestle control from Anna. But she has other ideas. And when Roman becomes Anna's closest ally, Freddie finally reaches breaking point. Could this be the fall of the Tyler empire and the last time Freddie and Anna are on the same side?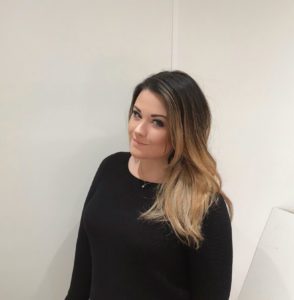 Author Bio:
Emma Tallon is a British, gritty crime writer, adventurer, Londoner and mother to a young son. Starting her career a few years ago as a ghostwriter, Emma crafted some of the most adventurous, edgy and heart-wrenching stories you can find on the shelves today.
In March 2017 Emma stepped out of the literary shadows and self-published her first book, Life Game. The book was an instant success, the results far exceeding anything she had expected. As news of Life Games popularity spread, she joined forces with W.F.Howes and the audiobook was launched in October 2017.
In December 2017, Emma signed a book deal with publishers Bookouture. This included Life Game which was changed, re-edited and re-released as Runaway Girl.
Drawing inspiration for her books from a mixture of her own observations and an active imagination, the characters Emma paints are colourful and larger than life. Her story lines are an interesting recipe of deep emotion and violent grit, that keep her readers engrossed.
With more books in the works for this series already, Emma has many more stories planned out for the future.
Social Media Links:
For more information on Emma or to join her mailing list, please go to: www.emmatallon.com or alternatively, follow her on Facebook: www.facebook.com/emmatallonofficial or on Twitter: @EmmaEsj