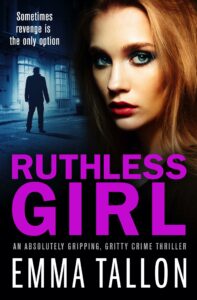 Secrets and lies threaten the Tyler gang. Anna has killed Russian gang leader Aleksei but not told her lover Freddie Tyler in order to protect her friends. Freddie is anxiously searching for Aleksei when his widow Sophia arrives offering a deal he can't refuse. Meanwhile Jim is released from prison with secrets from the past that could destroy the Tyler dynasty…
Events from the previous book set the scene for Ruthless Girl and I would recommend that you read the books in order (see my review of Fearless Girl). This is apparently the final book in the Tyler series but I'm hoping there will be more!
I was absolutely captivated by Ruthless Girl in just the same way as the previous book. The plot has plenty of twists and turns and the action doesn't let up for a moment. We see the perspective of the Tylers as well as their enemies so this builds tension and anticipation as we wait for events to unfold.
There is violence and murder but it suits the genre. The characters accept their flaws and acknowledge their likely fate whilst being fiercely defensive of their own code of conduct to protect their innocent relatives. The emotional connection between the characters and their devoted loyalty to each other raises the quality of this book even higher.
Halfway through there is a mention of an author and book from the Bookouture family that I have reviewed and I loved this little touch!
Ruthless Girl had me hooked all the way through: evreything works so well together (the plot, the characters, the pace, the style of writing) LOVED it 🙂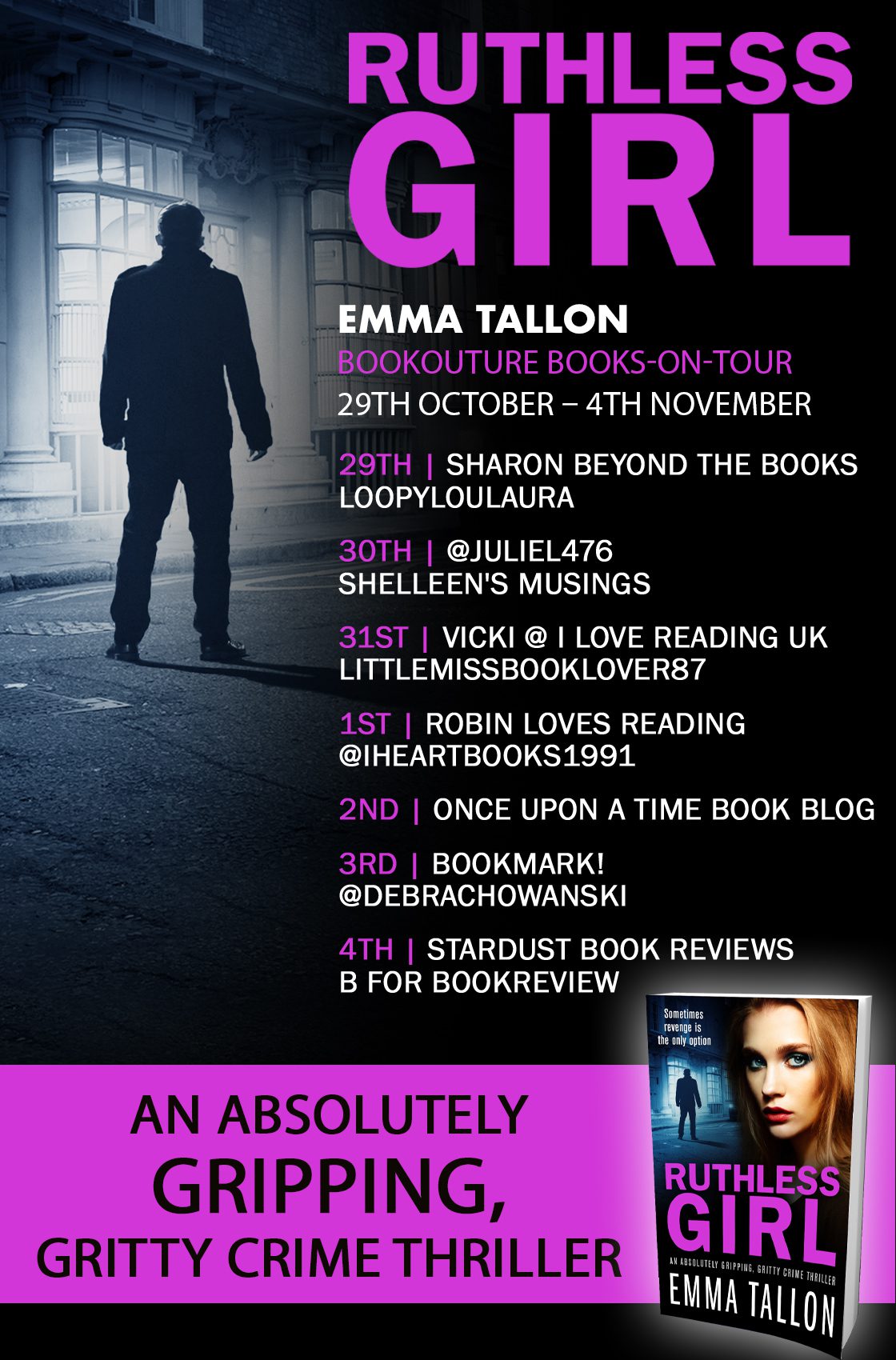 EMMA TALLON MEDIA PACK
Title:                   Ruthless Girl
Author:     Emma Tallon
PUBLICATION DAY: October 29th 2020
Description:
Fans of Kimberley Chambers' Queenie and Martina Cole will love this unputdownable crime thriller from bestselling crime author Emma Tallon.
Sometimes revenge is the only option.
Anna Davies is young, smart and successful, plus she's the head of one of London's biggest crime networks. She's seen off her abusive ex-boyfriend and cut her teeth managing clubs around London's West End. But nothing could have prepared her for what's around the corner…
Beautiful, rich and powerful, Sophia Ivanov has been sniffing around Anna's business empire and she's got only one thing on her mind – revenge. She's convinced Anna and her gangster boyfriend, Freddie Tyler, killed her Russian crime boss husband, Alexis, and she's determined to make them pay.
When Sophia turns up at their club one night, it's clear she's not there for a friendly visit and tensions begin to flare. Anna knows Sophia is a danger to their business, but she doesn't realise how much until Freddie finds himself in unthinkable danger. Can Anna and Freddie get rid of Sophia once and for all… and what will be left when the fighting stops?

Author Bio:
Emma Tallon is a British author of gripping, gritty, organised crime thrillers and mother of two. Having started her writing career as a freelance ghostwriter, Emma finished her first novel, Runaway Girl, in 2016, and became an author full time. Since then she has written several other novels for her publisher and has carved out a successful career for herself from her home in Milton Keynes, where she can usually be found typing away in her office surrounded by large stacks of books and Post-it Notes full of ideas for future stories.
Author Social Media Links:
Facebook:

Twitter:

Website: