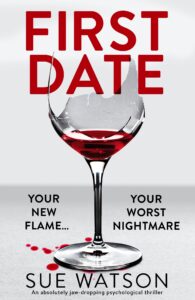 Social worker Hannah has had an unhappy life, growing up in care herself and now dealing with vulnerable children. So when she goes on a date with Alex, she is thrilled to meet a kindred spirit and finally feels like her life has some happiness. But is Alex really as perfect as he appears…?
First Date is one of those books that sweeps you into the plot immediately and then has you want to yell as the lead character ignores the warning signs and the sage advice of her friends. I found myself clenching my jaw with frustration as Hannah repeatedly ignores the clues that something's not right.
Hannah is a likeable character, dedicated to her job helping others. I understand her difficult past and recent break up have made her vulnerable and I wanted her to find happiness. Her love blindness to Alex's faults was completely exasperating yet I could see how desperate she was to cling to the ideal of perfection that he initially offered.
Alex was completely overwhelming, although we never see things from his perspective. He has also had a troubled past but this has manifested itself in a different way to Hannah and made him obsessive.
I felt that the ending fizzled out a little bit before wham! the final couple of chapters made my jaw drop and hands rub together in glee. No spoilers!
Overall, First Date will have you enjoyably fizzing with tension.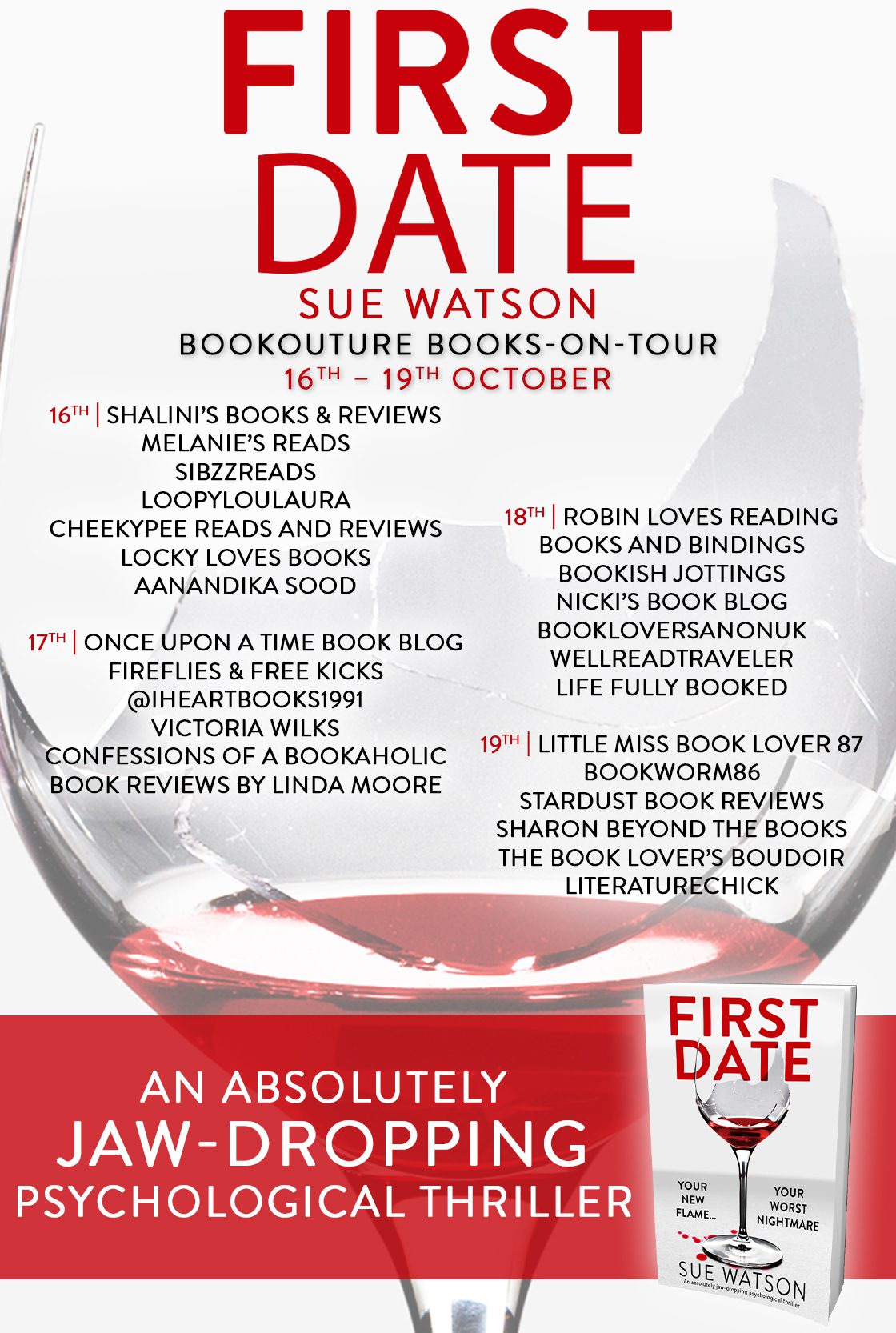 Book Description:
She's been waiting her whole life to meet a man like Alex. But he's been waiting too. And once he has her, he'll never let her go…
Hannah has done everything to make sure her life is safe and secure. A long way from her unstable childhood growing up in foster care, she's content with her sweet, little, messy apartment and her satisfying job as a social worker. She quietly worries that, aged 36, she might never fall in love. But otherwise her life is where she wants it to be.
Until, encouraged by her best friend to join a dating app, she meets Alex. He's irresistibly handsome. He loves the same music as her. The same food as well. They both dream of travelling the world but agree they'd be equally happy escaping to a cottage by the beach in Devon. Both of them would love to own a Labrador one day. It's like he's made for her. It's like he's too good to be true.
Hannah's friends aren't so sure about him. But Hannah thinks he's perfect.
Which is good. Because Alex knows she's perfect for him too. In fact, she's exactly the girl he's been looking for…
And nothing Hannah's done to make her life safe will ever be enough.
A gripping and suspenseful psychological thriller about dark obsession and internet dating. Fans of The Wife Between Us, Friend Request and Gone Girl will adore this unputdownable twisted love story.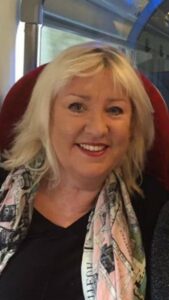 Author Bio:
Sue Watson was a TV Producer at the BBC until she wrote her first book and was hooked.
Now a USA Today bestselling author, Sue has written sixteen novels, and many have been translated into several languages. Sue is now exploring the darker side of life with her latest thrillers OUR LITTLE LIES, THE WOMAN NEXT DOOR, THE EMPTY NEST, THE SISTER-IN-LAW and FIRST DATE out on October 16th.
Originally from Manchester, Sue now lives with her family in Worcestershire where much of her day is spent writing – okay, procrastinating, eating too much confectionery, and watching 'My 600lb Life,' on the sofa.
Follow Sue on Twitter @suewatsonwriter
Buy Links: