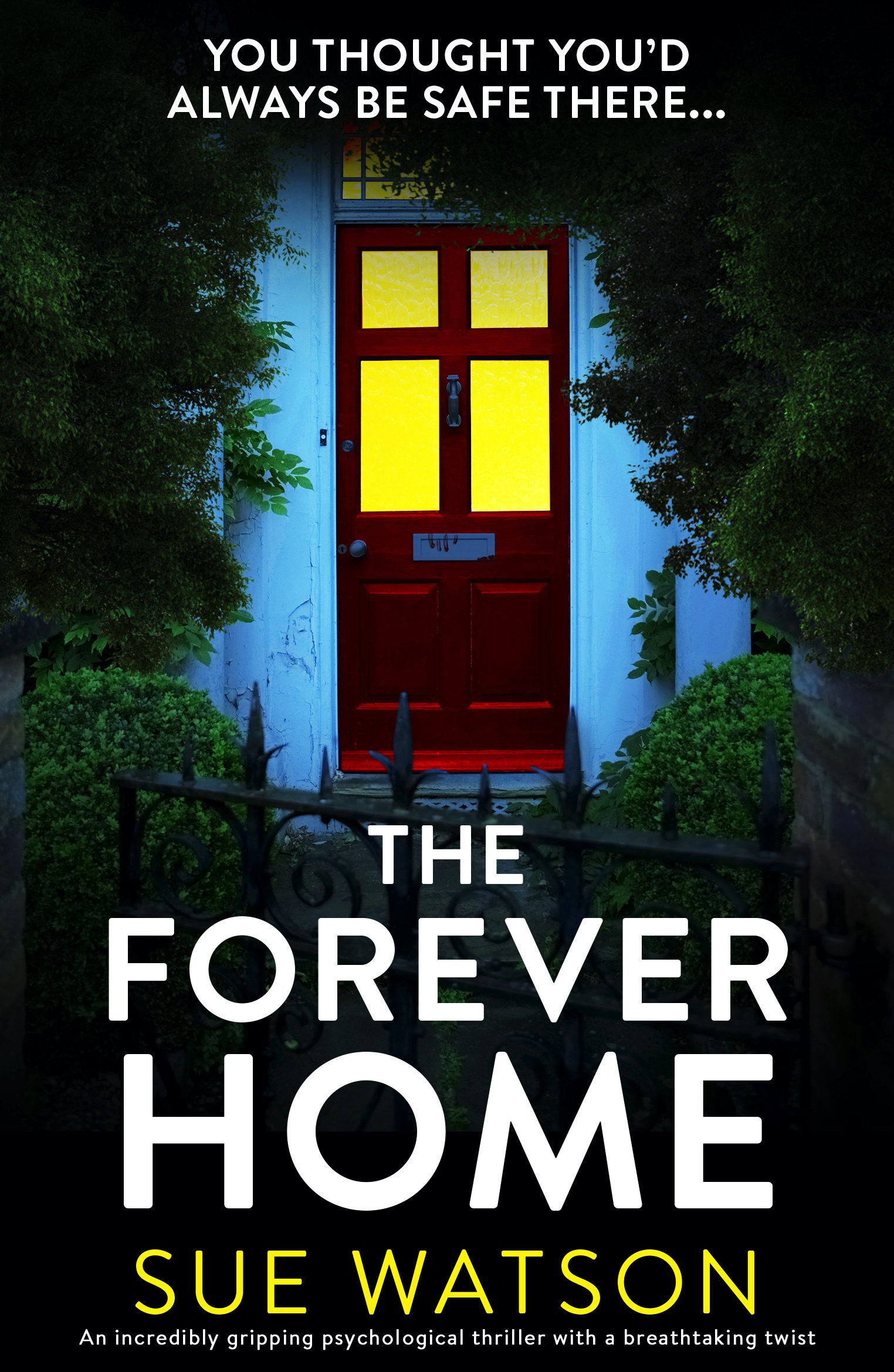 Celebrity couple Carly and Mark Anderson are throwing a huge 25th wedding anniversary party at their forever home. Their house has been the basis for their fame and success as well as a safe haven where they have raised their children. But the perfect couple image is fake and the party ends as Mark leaves following the revelation that he has been having an affair and their marriage is over…
The Forever Home is a domestic as well as psychological thriller but also an emotional rollercoaster! We are automatically allied with Carly as she struggles with the aftermath of her husband's shocking secret.
I felt so angry with how Mark plays the media and expects his reputation to remain untarnished despite his unreasonable behaviour. His mistress is spiteful and selfish which further inflamed my sense of indignation on Carly's behalf.
Carly gradually reveals the cracks and craters in her marriage as her friendship with her builder develops. She has hidden so much pain from her children and from the press. Mark still has a hold over her and threatens to reveal her secret to the police if she doesn't support his version of their break up.
The plot is delivered through Carly's first person perspective, another reason for readers to feel closer to her. She develops a romance with Ryan but is subject to sinister things happening around her home as well as revolting 'gifts'. There is a threatening atmosphere for Carly to contend with as she lives alone in an isolated location and the weather doesn't help!
The Forever Home is a brilliant read and I loved how strongly outraged I felt! I have previously reviewed First Date, The Sister In Law and The Empty Nest by Sue Watson.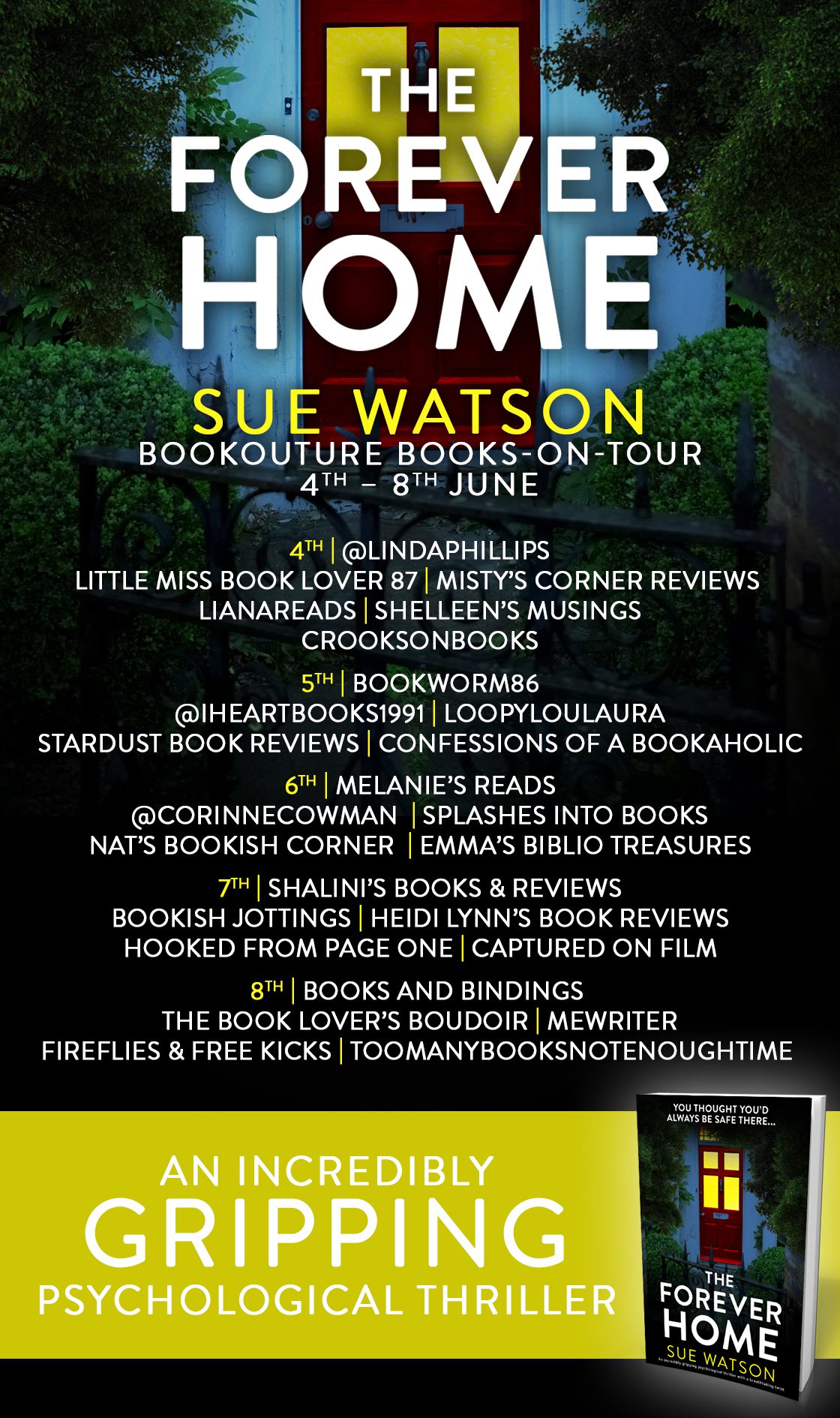 The Forever Home book description:
You thought you'd always be safe there… you were wrong.
Carly had thought they'd always live there. The beautiful Cornish cliffside house they'd taken on as a wreck, that Mark had obsessively re-designed and renovated – a project that had made him famous. It was where they'd raised their children, where they'd sat cosily on the sofa watching storms raging over the sea below. It was where they'd promised to keep each other's secrets…
Until now. Because Mark has fallen in love. With someone he definitely shouldn't have. Someone who isn't Carly. And suddenly their family home doesn't feel like so much of a safe haven.
Carly thinks forever should mean forever though: it's her home and she'll stay there. Even the dark family secrets it contains feel like they belong to her. But someone disagrees. And, as threats start to arrive at her front door, it becomes clear, someone will stop at nothing. Because someone wants to demolish every last thing that makes Carly feel safe. Forever.
An utterly unputdownable psychological thriller about what lies are hidden in the most beautiful homes. Perfect for fans of Date Night, Gone Girl and The Woman in the Window.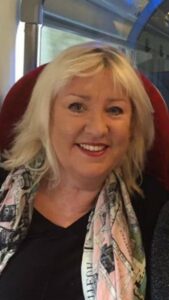 Author Bio:
Sue Watson was a journalist on national magazines and newspapers before becoming a TV producer with the BBC.
Now a USA Today bestselling author, Sue explores the darker side of life, writing psychological thrillers with big twists.
Originally from Manchester, she now lives with her family in leafy Worcestershire where much of her day is spent writing – and procrastinating. Her hobby is eating cake while watching diet and exercise programmes from the sofa, a skill she's perfected after many years of practice.
Buy Links: