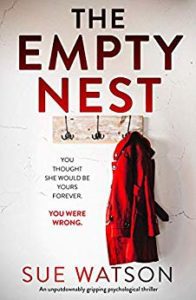 Kat has an incredibly close relationship with her daughter Amy who has now gone to university but still phones and texts every day. One weekend Amy is due to come home but fails to arrive or make any contact at all.
Kat becomes frantic but everyone else thinks she is overreacting. What secrets is Kat keeping and why is she so anxious? Can she trust her husband or is Amy's biological father involved in her disappearance?
The Empty Nest had me hooked straight away. I'm sure every mum can identify with Kat's fears. I want my children to grow up to be happy and healthy, confident and independent people, but part of that is to grow away from me. It hurts like a kind of happy grief. My own mum once said that she would have failed as a mother if I stayed at home forever and now I am a mum myself I see the truth of what she said. I see or speak with my mum almost every day but my sister can go weeks without making contact.
Kat's panic is believable, if a little extreme. I could fully understand how her fears would overwhelm her as I always think the worst too! Author Sue Watson has cleverly created a plot where we are not sure whether to worry about Amy or not: is she being a typical teenager at last and striking out independently or has she disappeared against her will…
The style of writing is tense to represent Kat's emotions. We are kept guessing about the truth behind Amy going missing until right at the end and are misdirected towards suspecting a number of characters being involved. Kat's past with her violent ex and Amy's health are hinted at and gradually revealed over the course of the book which increases the feeling of dread and fear.
This was a gripping book, playing on the fears that all parents feel about their children. I will certainly hug my kids a little closer while I can…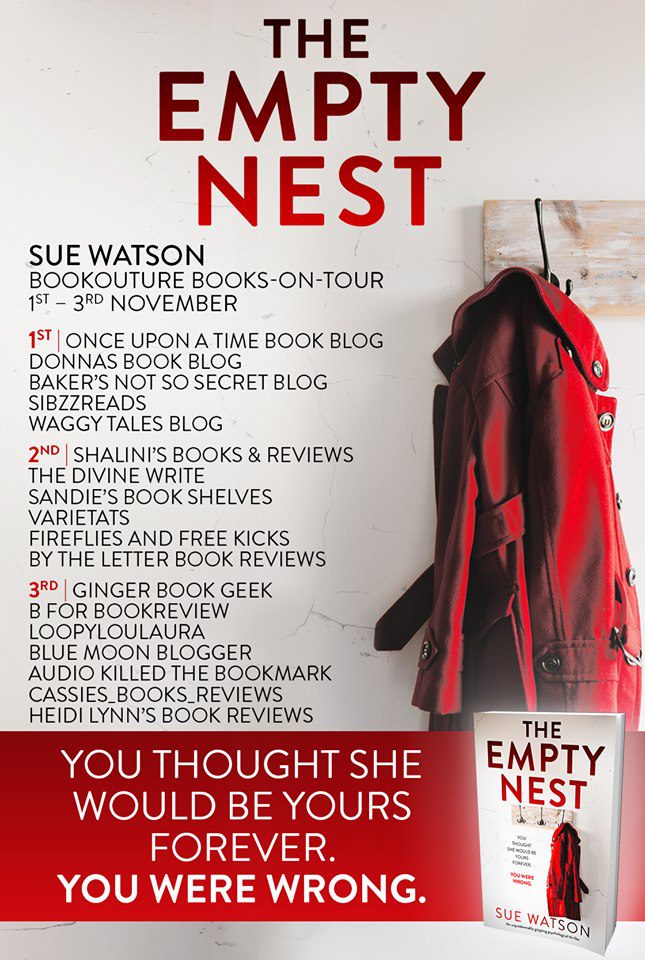 Book Description:
'Sometimes we can't see what's right in front of us, Kat. Everyone has secrets, even the people we love, the people we live with…'
Kat remembers the days when her only daughter Amy wouldn't leave her side. Amy was the baby who cried when you walked out of the room, the toddler who was too shy to speak to strangers, the small child who clung to Kat's legs in the school playground.
But now Amy is grown up, and Amy is gone – to university in a town several hours away. Kat's house – which once felt too full, too noisy, too busy – is deathly quiet, and Kat awaits the daily phone call to tell her that her beloved daughter is thriving and happy.
Until the day Amy doesn't call, sending Kat into a panic. Her husband and friends say she's being paranoid – surely Amy is just out, having fun? But Kat feels sure something is very wrong – she knows her daughter, and she would never just disappear.
As the hours turn into days, her fears are confirmed: Amy is missing. But there are secrets about her daughter that Kat doesn't know about yet. And the truth about Amy's whereabouts may be closer to home than Kat could ever imagine…
A gripping and suspenseful psychological thriller with more twists and turns than a rollercoaster and an ending that will blow readers' minds. Fans of The Wife Between Us, The Girl Before and Gone Girl will be gripped by this unputdownable story about a mother's obsessive love for her child.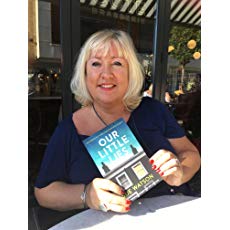 Author Bio:
Sue Watson was a TV Producer at the BBC until she wrote her first book and was hooked.
USA Today bestselling author, Sue has written fifteen novels – many involving cake – which have been translated into several languages and involved tough 'cake research.' Sue is now exploring the darker side of life with her thrillers OUR LITTLE LIES, THE WOMAN NEXT DOOR and THE EMPTY NEST. Writing in this new genre doesn't involve the deep research of baked goods and Sue's hoping the change in direction will be reflected on the weighing scales.
Originally from Manchester, Sue now lives with her husband and teenage daughter in Worcestershire where much of her day is spent procrastinating, eating and watching 'My 600lb Life,' on the sofa.
 @suewatsonwriter