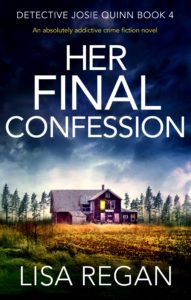 Josie Quinn is forced to investigate her colleague Gretchen when a man is shot and she disappears. What link is there to a spate of murders by a serial killer who seems to be killing again…?
It becomes clear that Gretchen's past is key to solving all of the murders but when she hands herself in to the police she admits responsibility and refuses to explain further. Josie is determined to find out the truth and uncover the real killer so that she can free her friend and stop further murders.
This book makes several references to the previous 3 books in the series which I have not read. This didn't spoil my enjoyment of the book but did make me want to catch up on what I'd missed!
There is a personal side to the book as Josie and her partner Noel attempt to begin a relationship but are often thwarted by the case. There is also the developing relationship between Josie and her recently discovered twin.
The interspersed flashbacks to murders in the 90s increased my interest in the present day case as I tried to work out how they were linked. The murders were not graphically described and each one stopped at the point that the murderer revealed his presence. This left a feeling of foreboding and up to the imagination of the reader.
I really enjoyed this book and Josie is a great lead character. There were twists right up to the end and I look forward to reading the rest of the series…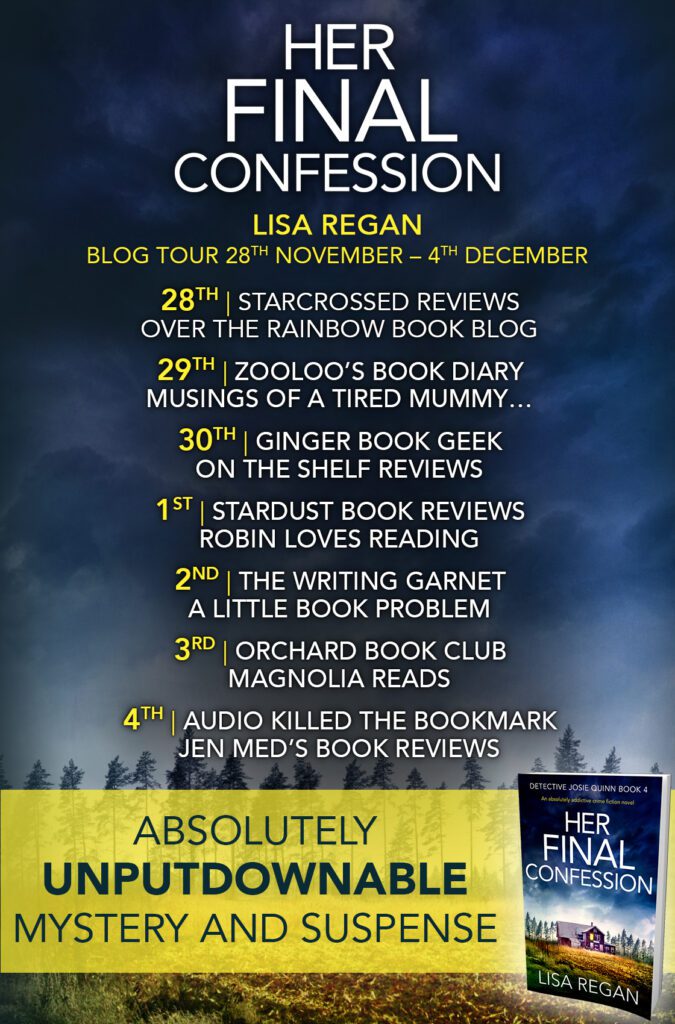 Title: Her Final Confession    
Author: Lisa Regan  
Publication Day: 28th November 2018
Buy Links :
Description:
Watching her friend dragged away in handcuffs, Josie couldn't believe for one second that Gretchen had killed that poor boy. Confession or not, someone else was involved. She would find out who…
When the body of a young student is found on the driveway of a local Denton home, a photograph pinned to his collar, Detective Josie Quinn is first on the scene. The house belongs to Gretchen Palmer, a dedicated member of Josie's team, missing for the last twenty-four hours.
Working around the clock, Josie is stopped in her tracks when Gretchen hands herself in to the police. She knows that there's no way Gretchen could ever be a killer, so why would she confess to a murder she didn't commit? 
Digging deep into Gretchen's secretive life, Josie uncovers a link between the boy, the photograph and a devastating case in Gretchen's past. But just when Josie thinks she has it all figured out, the bodies of a young couple surface on the other side of town. Can Josie get to the truth in time to save her friend from a life in prison or certain death? 
Absolutely gripping, this unputdownable crime thriller from a USA Today and Wall Street Journal bestselling author will leave you gasping for breath. A perfect read for fans of Angela Marsons, Robert Dugoni and Rachel Caine.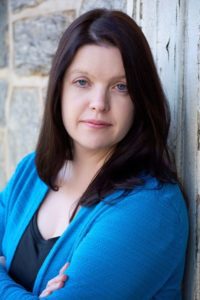 Author Bio:
Lisa Regan is an Amazon bestselling crime novelist.  She has a Bachelor's Degree in English and Master of Education Degree from Bloomsburg University.  She is a member of Sisters In Crime, Mystery Writers of America and International Thriller Writers. She lives in Philadelphia with her husband and daughter. Find out more at her website: www.lisaregan.com
Author Social Media Links: