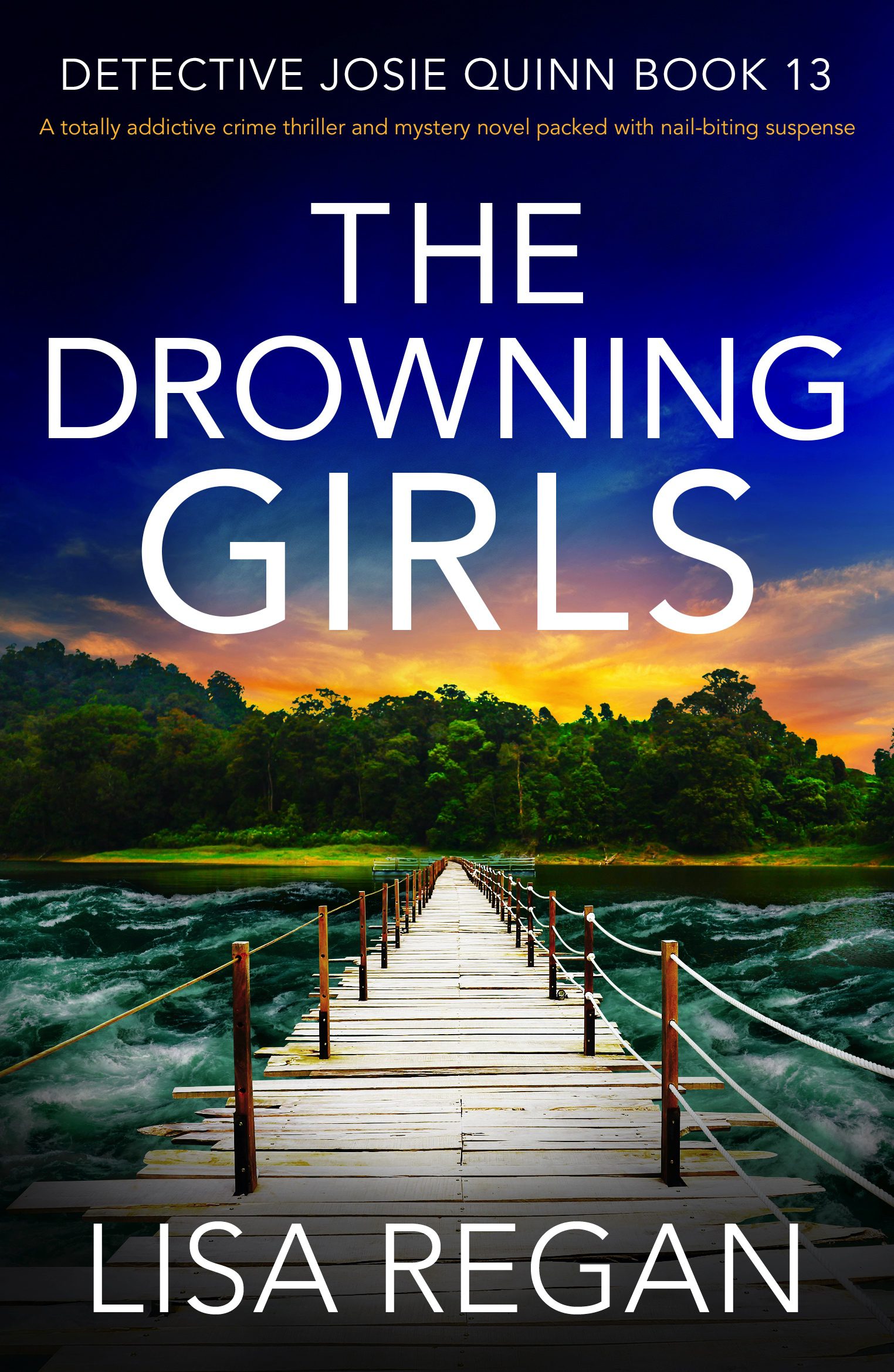 Denton Police Department's press officer and girlfriend of detective Finn Mettner, Amber Watts has vanished. Her colleague and friend Detective Josie Quinn is called onto the case by an anxious Finn but when a body is discovered, it isn't Amber…
The Drowning Girls is the 13th book to feature detective Josie Quinn and her team. I have previously reviewed Her Final Confession,The Bones She Buried, 

Cold Heart Creek

, 

Find Her Alive

, 

Save Her Soul

, 
Hush Little Girl

and Her Deadly Touch. There are references to events in previous books, specifically to Josie's personal life and family.
Josie is still reeling from her grandmother's death so now the disappearance of Amber feels especially emotional for her. She is forced to consider the possibility that Mettner may be involved due to his personal relationship with Amber and he isn't helping himself by not following the rule book.
The whole book is written in the third person, mainly showing Josie's perspective and actions. Some of the chapters feature Amber being treated brutally with the danger acute. This serves to increase the tension as we anticipate the danger she is in and worry for her welfare, whilst willing Josie on in her search.
The pace of the plot is fast and there are plenty of twists and turns to keep the readers guessing. I was not prepared for the revelations in the final chapters although I'm proud of myself for guessing one twist.
The Drowning Girls is an entertaining detective and crime thriller, a great addition to the series.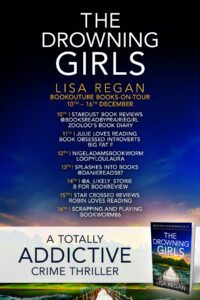 MEDIA PACK
Book: The Drowning Girls
Author: Lisa Regan 
Pub Day: Dec 10th 2021
Buy Link: 
About the Book: 
In the thin glow of moonlight, a mess of auburn curls gleams against the rocks. Hands bound, the girl's fragile body is limp and still. Seconds later, a wall of raging white water crashes down, swallowing her whole…
A knock on the door late in the evening can only mean trouble for Detective Josie Quinn, but fear chokes her at the news that the one of her own team is missing. No one has seen Denton PD's beautiful Press Liaison Amber for days. Sweet-natured and totally dedicated to the job, she'd never let her colleagues down. A message scrawled on the frosted windscreen of Amber's car leads Josie to a nearby dam. But the body they pull from the water is not Amber…
Josie won't sleep until she finds a name for the innocent girl left to drown, and the meaning of the numbers scribbled in a tattered pink diary found on Amber's desk. But when the trail leads her to a twisted truth about Amber's family, Josie wonders if anyone really knew her at all?
Her team crumbling around her, Josie must stay strong and focused to get the job done. But as prime suspects start going missing, and rumors of an argument the night Amber disappeared surface, could one of her own staff be to blame?
Finding Amber alive is Josie's only chance of knowing the truth and stopping a dangerous killer in their tracks. But as a blizzard closes in, how many more precious lives will be snatched before she can?
An absolutely astounding crime thriller that will keep you up all night and leave you sleeping with the lights on. This gripping rollercoaster ride, perfect for fans of Angela Marsons, Robert Dugoni and Rachel Caine, will have you TOTALLY HOOKED!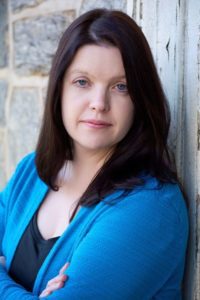 Author Bio and Social Media 
Lisa Regan is an Amazon bestselling crime novelist. She has a Bachelor's Degree in English and Master of Education Degree from Bloomsburg University. She is a member of Sisters In Crime, Mystery Writers of America and International Thriller Writers. Lisa lives in Philadelphia with her husband and daughter.