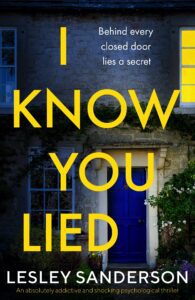 Nell is shocked to discover that her mother Sarah has only recently died while she had been told by her grandmother Lilian that both her parents died when she was a baby. She travels down to the family home to find her grandmother is ill and moved into a care home while her house is renovated by Nell's cousin. But does Adam have a sinister reason for wanting to be in the house: is he hoping to inherit?
I Know You Lied was an absolutely gripping read. The psychological drama and the family tensions were so captivating. It was quite a quick read and I couldn't put it down!
The secrets, mystery and lies that are revealed over the course of the book are fascinatingly awful. Lilian is cruel and manipulative yet she has a very human reason for her behaviour: love. The full story of the three generations develops gradually so the reader has the opportunity to guess about the next twist on its way.
Most of the plot is delivered through Nell in third person. There are flashbacks to Sarah's life, again told through third person as well as via a journal which Nell finds. Letters from Lilian are also provided to give us an insight into Lilian's character and motives. I was desperate for both Sarah and Nell to show some backbone and stand up for themselves, whilst also understanding their vulnerability and fears.
Family is the central theme to this book but the psychological thriller element is present in the campaign to drive Nell from the house and therefore the truth.
I Know You Lied is a fitting title for the book and especially relates to the conclusion when we find out who 'I' is…
I have previously reviewed The Leaving Party, also by Lesley Sanderson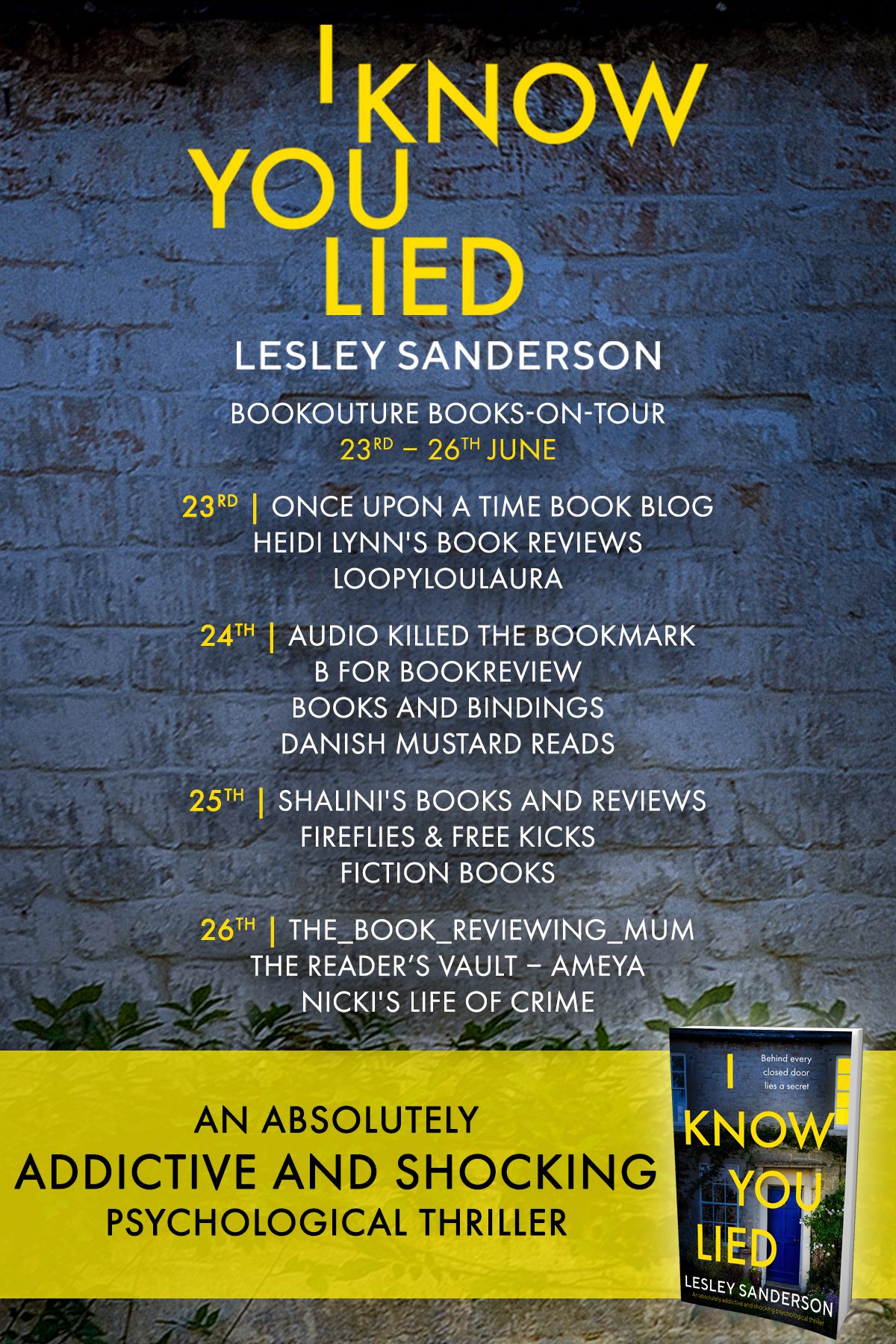 Media Pack Info Sheet
Author:     LESLEY SANDERSON
Book:                   I KNOW YOU LIED
Publication Day:  JUNE 23rd 2020
Buy LINKS
Description:
The news of her mother's death hits Nell as if she's been shot. The letter must be some kind of prank, but who could be so cruel? Because Nell's mother died nearly thirty years ago.
When Nell was just a tiny baby, her parents died in a car crash, leaving her to be raised by her devoted grandmother, Lilian. So when the lawyer's letter arrives, informing her of her mother Sarah's very recent death, it destroys everything Nell thought she knew. Her grandmother loved her, so why did she lie? And why did her mother abandon her?
Nell knows she can never recapture the years with her mother that were taken from her, and fears this will haunt her forever. Now she won't rest until she finds out why she was so cruelly deceived. But her family's past has been kept secret for a reason, and someone is desperate for it to stay that way. How much danger will Nell risk for the truth?
If you loved The Silent Patient, The Secret Mother, and The Wife Between Us, then this addictive thriller about dark family secrets and obsession will have you on the edge of your seat.
Author Bio:
Lesley attended the Curtis Brown Creative 6 month novel writing course in 2015/6, and in 2017 The Orchid Girls (then On The Edge) was shortlisted for the Lucy Cavendish fiction prize.
Lesley is the author of psychological thrillers and spends her days writing in coffee shops in Kings Cross where she lives and works as a librarian. She loves the atmosphere and eclectic mix of people in the area. Lesley discovered Patricia Highsmith as a teenager and has been hooked on psychological thrillers ever since.
Author Social Media Links