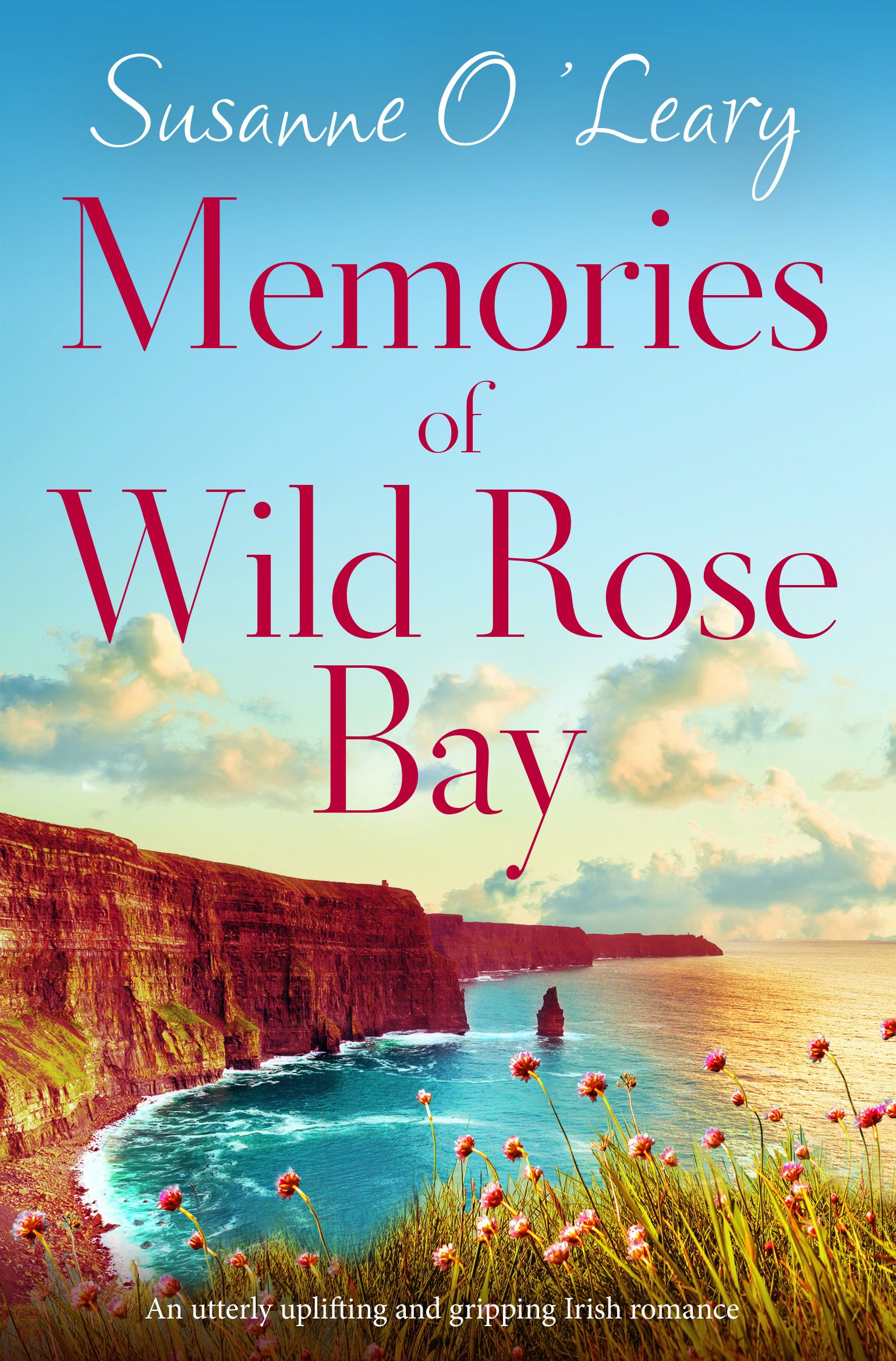 Kate O'Rourke moves from Dublin to Sandy Cove to take over the role of doctor. The small country practice is a world away from her busy city experience to date. But she is keen to enjoy the local area as her recently deceased father's family originated from the area and it makes her feel close to him.
Love is in the air when Kate meets local healer Cormac O'Shea but they antagonise each other as she relies on science while he is more holistic. Will hearts win out over heads?
This is my third visit to Sandy Cove and Wild Rose Bay, and the 5th book in Susanne O'Leary's beautiful series set in Ireland. Once again I was pulled in to the setting and could easily imagine the power of the landscape and the lilting Irish tones. We do see occasional glimpses of characters form the preceding books but this would work perfectly as a stand alone novel.
Kate is a strong lead character and needs to navigate the tricky path of a small rural community adapting to a young female doctor. She is grief stricken following the death of her father, the doctor who inspired her. She is unhappy with the clinical sterility of being a city doctor and wants to have the time and opportunity to provide a more personal medical service to her patients.
Yet, her scientific side comes to the fore in her dealings with Cormac who is the seventh son of a seventh son and is believed to have magical healing powers. There is a spark between the couple but their polar opposite opinions get in the way (opposites attract?)
Memories of Willow House is a light hearted feel good novel but also a strangely powerful story of staying true to yourself and accepting the differences in others.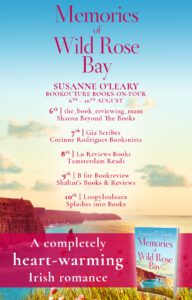 Publication Day Media Kit
Title: Memories of Wild Rose Bay
Author:  Susanne O'Leary
Publication Day: August 6th 2020
Buy Links:
Description:
A feel-good love story about taking chances and finding yourself, set under the endless, twinkling stars of the Wild Atlantic Way.
When Kate O'Rourke takes up a temporary position as a doctor in Sandy Cove, she hopes spending time in the place where her father was from will help her find herself again. Ever since his passing she has felt lost, but she imagines the calming sound of the sea on the Irish coast will allow her to heal.
Kate immediately feels at home in the old surgery, and as she takes walks beside the camellia bushes along Wild Rose Bay and meets every resident in the tiny village, she feels like this is where she's meant to be. And when she's told about local healer Cormac O'Shea, she's excited to learn even more about the history of the area, and meet the man who every woman in town says is so charming.
But Kate quickly realises that she and Cormac have different ideas about how their patients should be treated. Kate is efficient and well-organised, whilst Cormac is wild and spontaneous, passionate about his ancestors' reliance on Irish healing. And their differences cause more sparks than Kate is prepared to admit.
Just as Kate and Cormac begin to understand one another, Kate's old life threatens to call her away from Sandy Cove forever. And she is finally forced to decide what life she wants to lead, and what kind of person she wants to be…
A beautiful story about finding love in Ireland, Memories of Wild Rose Bay is a gorgeously uplifting read. Fans of Debbie Macomber, Sheila O'Flanagan and Mary Alice Monroe won't stop turning the pages.
Author Bio:
Susanne O'Leary is the bestselling author of more than twenty novels, mainly in the romantic fiction genre. She has also written three crime novels and two in the historical fiction genre. She has been the wife of a diplomat (still is), a fitness teacher and a translator. Susanne now writes full-time from either of two locations, a ramshackle house in County Tipperary, Ireland or a little cottage overlooking the Atlantic in Dingle, County Kerry. When she is not scaling the mountains of said counties, or keeping fit in the local gym, she keeps writing, producing a book every six months.