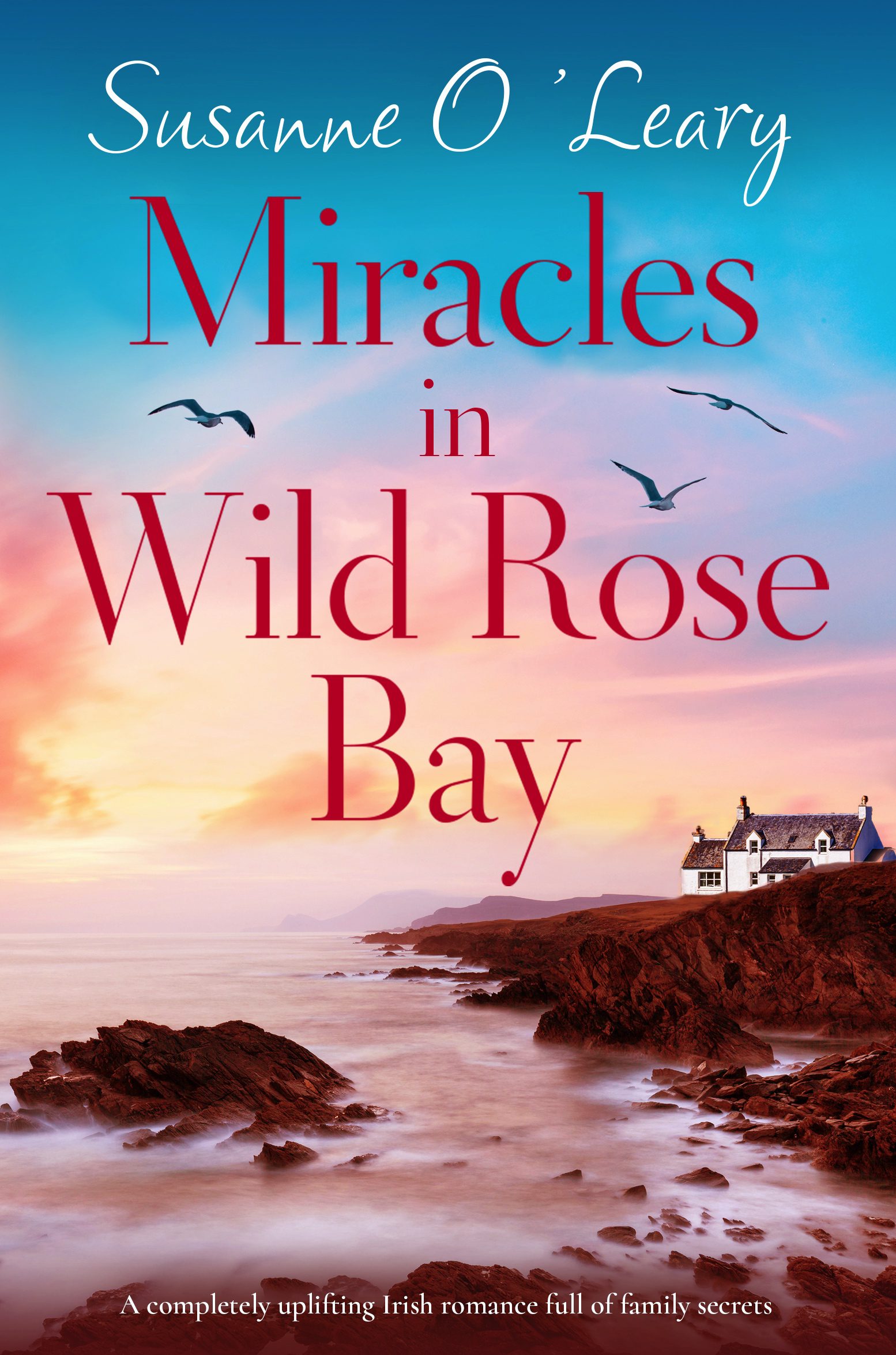 Tara O'Rourke takes a photography assignment in Ireland and takes the opportunity to stay with her twin sister Kate. Can she uncover the mystery of her family history as well as heal her heart after her on-off relationship finally disintegrates…?
Miracles in Wild Rose Bay is part of the Sandy Cove series by Susanne O'Leary. There are spoilers about relationships established in previous books but I don't believe this would ruin the enjoyment of previous books if you go back to read them.
Tara appeared briefly in the previous book about her sister's arrival in Sandy Cove but is now the main protagonist in this book. She is keen to photograph the local area for her magazine assignment but her sister is concerned that this may have a negative effect if the place becomes overrun with tourists. This leads to conflict between the twins which is further exacerbated when Tara wants to buy the old family farm.
There is a mystery in the twins' family history as their great grandfather left the family farm and never returned. As she investigates the past, Tara has two potential love interests as she also seeks to forget about her American lover who dumps her unceremoniously. I had no idea which of the men she would end up with but felt she made the right choice.
Miracles in Wild Rose Bay is a gentle and warm romance novel set in the vividly described beauty of Ireland. The pace is calm and the plot unfolds against the backdrop of the rich setting.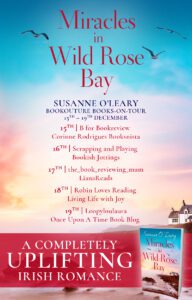 Publication Day Media Kit
Title: Miracles in Wild Rose Bay
Author:  Susanne O'Leary
Publication Day: Dec 15th 2020
Buy Links:
Description:
A truly unforgettable Irish romance set on the shores of the Wild Atlantic Way.
Arriving in Sandy Cove to views of the shimmering ocean, Tara O'Rourke is excited to get to work. She's been sent from New York City to take photos of Ireland for a travel magazine, and she knows the perfect area to visit: the mysterious, picturesque Wild Rose Bay.
Staying in her sister Kate's sweet little cottage, the long nights and beach strolls inspire Tara. But Kate isn't pleased with Tara's assignment: she doesn't want the untouched beauty of the area spoiled by tourists. And when Tara ignores Kate and heads out on her own, she encounters more opposition from Kate's handsome friend Mick O'Dwyer.
Despite their differences, Tara soon finds herself captivated by Mick, and as he helps her research the area, they uncover a tumbledown farmhouse that holds a secret about Tara's family. Soon Tara is forced to make a choice: should she give up her story and the career she's always wanted, or the man and the country she's falling in love with?
The ultimate escape to beautiful Ireland. Totally captivating from the first page to the last, Miracles in Wild Rose Bay is perfect for fans of Sheila O'Flanagan, Debbie Macomber and Mary Alice Monroe.

Author Bio:
Susanne O'Leary is the bestselling author of more than twenty novels, mainly in the romantic fiction genre. She has also written three crime novels and two in the historical fiction genre. She has been the wife of a diplomat (still is), a fitness teacher and a translator. She now writes full-time from either of two locations, a ramshackle house in County Tipperary, Ireland or a little cottage overlooking the Atlantic in Dingle, County Kerry. When she is not scaling the mountains of said counties, or keeping fit in the local gym, she keeps writing, producing a book every six months.