Kitty Underhay and her beau Matthew Bryant find themselves involved in another murder mystery following a series of suspicious deaths at a nursing home. A number of break ins and thefts also take place: is there a personal connection with the murder of Kitty's mother and the man on the run?
Murder at Elm House is the 6th book in Helena's Dixon's Kitty Underhay series. There are no spoilers about the cases in the previous books although there is a continuance of the disapearance and murder of Kitty's mother which has been a thread running through each book.
Kitty remains a feisty protagonist despite the danger she faces as she presses for the arrest of her mother's murderer. On top of this she helps her grandmother's friend who is fearful after the mysterious deaths at the Elm House nursing home. Her relationship with Matthew does not seemed to have developed further even though they have decided to take the 'step out'. Kitty is also learning to drive: very modern!
I love the escapism into the 1930s which is brought to life in this series. The class and gender rules and roles vividly contribute to the realism of the plot and characters. There are some surprising developments as secret activities are investigated and I was kept guessing until the end.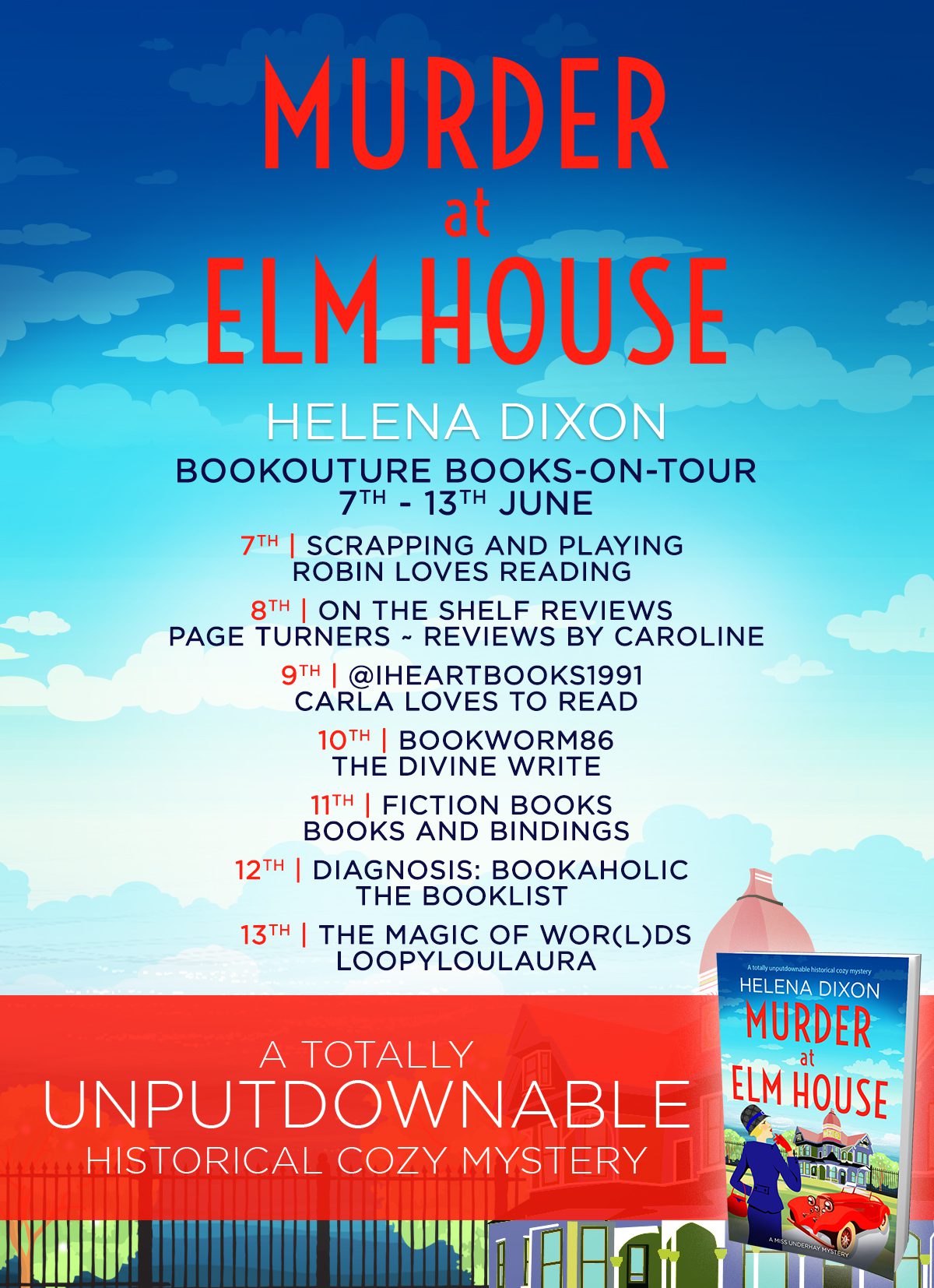 Media Pack  Information Sheet:
Title: Murder at Elm House
Author: Helena Dixon
Publication Day: June 7th 2021
Description:
Kitty Underhay feels the touch… of death.
1934. Accidental amateur sleuth Kitty Underhay is being escorted by ex-army captain Matthew Bryant on an errand of mercy, as she takes a basket of grapes to her nemesis Mrs Craven, who is recuperating from a recent operation. But their arrival at Elm House Nursing Home coincides with the mysterious death of Lady Wellings, a long-term resident.
The woman was known to be ill, so when the police turn a disinterested ear to Mrs Craven's suspicion that Lady Wellings was poisoned, Kitty decides to look into the case herself. And when another invalid, the gentle Mrs Pearson, collapses fatally in the breakfast room, it seems her suspicions are well-founded. For an institution promising health and rejuvenation, there seems to be a very low survival rate amongst the guests!
When the nurse Eloise Hibbert hints at sinister goings on among the staff, Kitty arranges to meet her away from the home to uncover how deep the treachery lies. However, before she can make the rendezvous, Eloise meets an unfortunate end falling from the top of the building. Was she pushed by the hand of fate, or a cold-blooded killer?
Meanwhile, Matt has been following an entirely different trail of evidence, and what he finds out chills him to the bone. When Kitty fails to return from her unsuccessful meeting, it is clear she has stumbled onto a plot far more devious than they could have imagined, and into a trap laid by an unscrupulous killer…
An utterly sensational and addictive Golden Age murder mystery. Perfect for fans of Agatha Christie, T.E. Kinsey and Lee Strauss.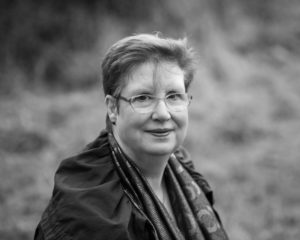 Author Bio:
Nell Dixon was born and continues to live in the Black Country. Married to the same man for over thirty-five years she has three daughters, a cactus called Spike, a crazy cockapoo and a tank of tropical fish. She is allergic to adhesives, apples, tinsel and housework. Her addictions of choice are coffee and reality TV. She was winner of The Romance Prize in 2007 with her book Marrying Max, and winner of Love Story of the Year 2010 with her book, Animal Instincts. She also writes historical 1930's set cozy crime as Helena Dixon.
Author Social Media Links:
Website: http://www.nelldixon.com
Facebook:  https://www.facebook.com/nell.dixon
Twitter:      https://twitter.com/NellDixon