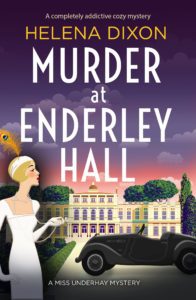 In summer 1933, Kitty Underhay travels to see her estranged family at Enderley Hall and gets caught up in a theft and murders linked to national security.
I enjoyed the 1930s setting and the historical detail and attitudes seemed realistic and well researched. There are overtones of Agatha Christie in terms of the interviews with suspects and of Gosford Park/Downton Abbey with the social and class divisions.
Kitty is a fun and detemined heroine, at odds with the expectations of the time. She has a mystery in her own past as her mother disappeared when she was a child and meeting her estranged aunt gives her the opportunity to discover more about her. Captain Matthew Bryant is a dashing love interest but they are still at the friendship stage of their relationship although there is a romantic tension between the two.
There are a whole host of suspects and clues for Kitty and Matthew to investigate and the political unrest of the inter-war period is a good plot device for explaining the tensions between characters.
Murder at Enderley Hall is the second book in Helena Dixon's series but the first that I have read. There are numerous mentions of the previous mystery but no spoilers. It works as a stand alone book but I do now want to go back and read the first as it was so enjoyable.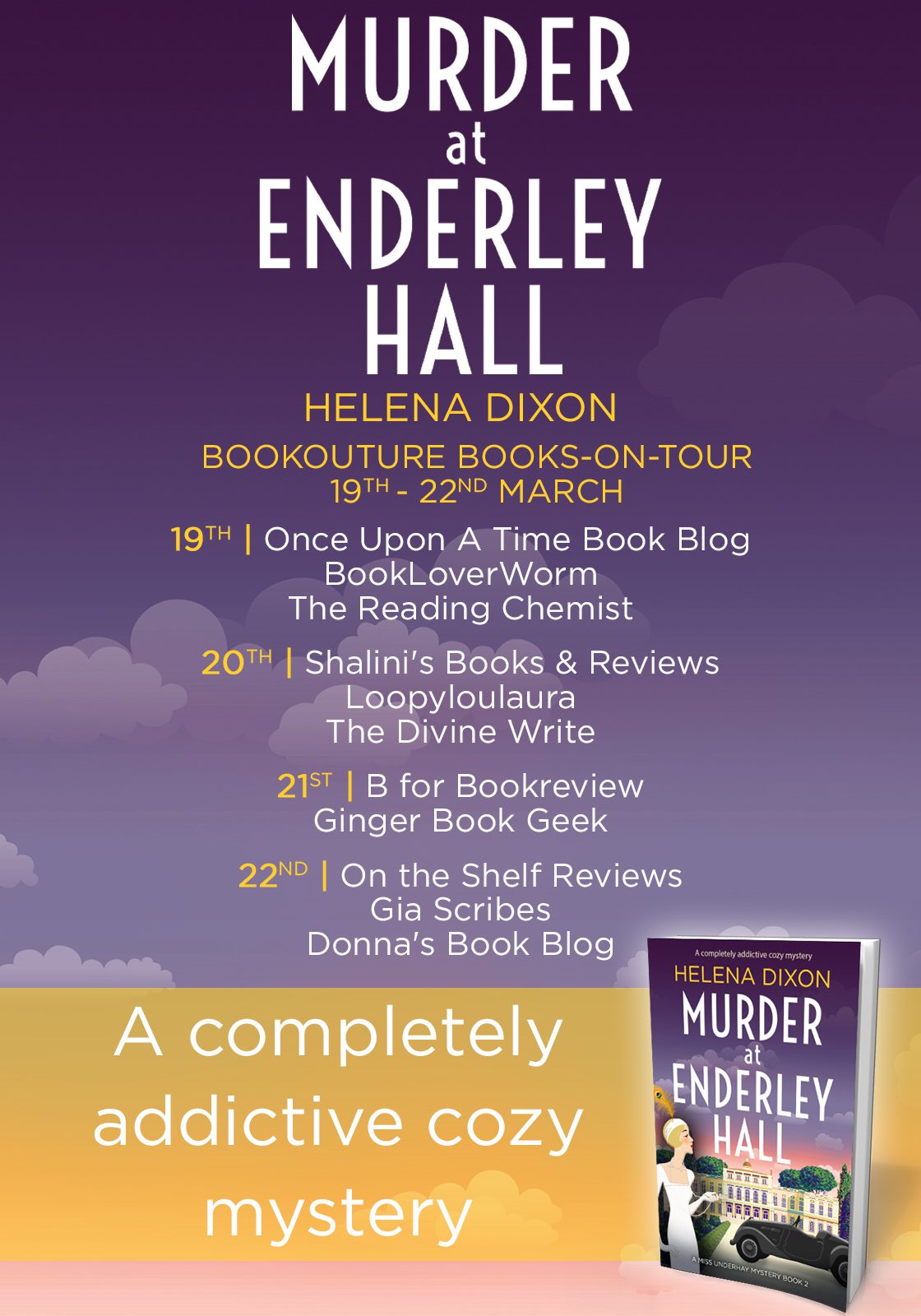 Media Pack  Information Sheet:
Title: Murder at Enderley Hall   
Author: Helena Dixon   
Publication Day: 19/03/2020
Description:
An escape to the country… ends in death.
Summer 1933. Fresh from the discovery that she has family living nearby, Kitty Underhay has packed her carpet bag, commandeered a chambermaid and set off on a visit to stately Enderley Hall. She's looking forward to getting to know her relatives, as well as the assembled group of house guests. But when elderly Nanny Thoms is found dead at the bottom of the stairs after papers of national importance are stolen, Kitty quickly learns that Muffy the dog's muddy paws on her hemline are the least of her problems.
Calling on ex-army captain Matthew Bryant for assistance, Kitty begins to puzzle out the mystery. And when more shocking murders follow, the stakes are raised for the daring duo as never before. Which of the guests stand to gain from the theft of the documents? And which, as the week progresses, stand to lose their lives?
A charming cozy historical murder mystery that fans of Agatha Christie, T.E. Kinsey and Lee Strauss won't be able to put down!

Author Bio:
Nell Dixon was born and continues to live in the Black Country. Married to the same man for over thirty-five years she has three daughters, a cactus called Spike, a crazy cockapoo and a tank of tropical fish. She is allergic to adhesives, apples, tinsel and housework. Her addictions of choice are coffee and reality TV. She was winner of The Romance Prize in 2007 with her book Marrying Max, and winner of Love Story of the Year 2010 with her book, Animal Instincts. She also writes historical 1930's set cozy crime as Helena Dixon.
Author Social Media Links: