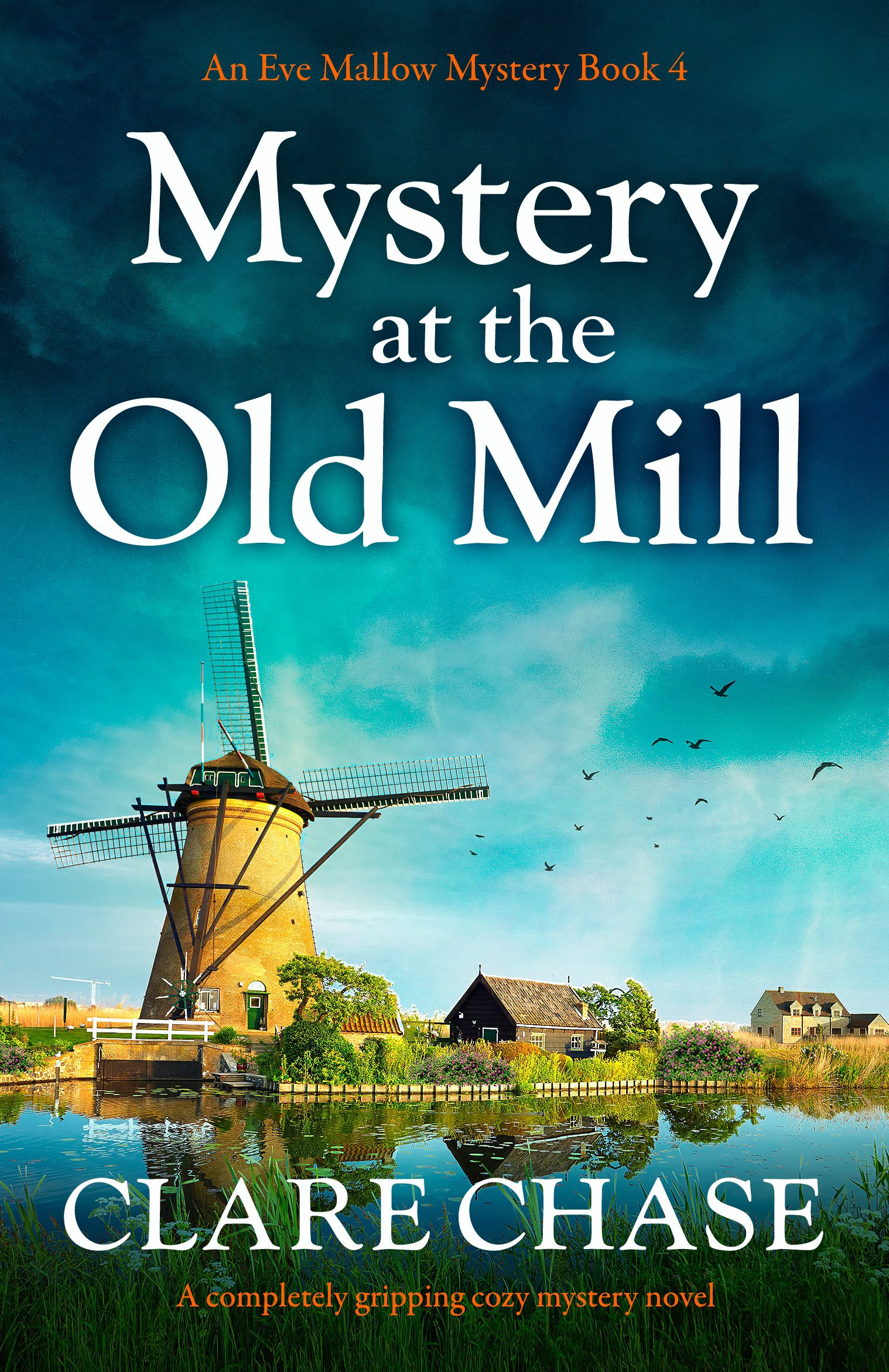 Eve Mallow makes a new friend at her winter party and is looking forward to his hosting the next party in the new year. But the second party never happens as the old mill is burned down with Harry inside. Eve discovers that Harry was actually an agony aunt with a forceful style that led to legions of fans but also enemies: could he have given the wrong advice and revenge is the motive? She is called upon to write his obituary and begins to investigate his murder…
Mystery at the Old Mill is the fourth book to feature Eve and the village of Saxford. However, it works perfectly well as a stand alone novel as there are no spoilers about previous books.
The style of writing is easy to read and there are no gruesome forensic details so I would definitely describe this as a cosy murder mystery. The focus is on the investigation by amateur Eve assisted by former police officer Robin and her dachshund Gus. There are plenty of suspects for Eve to question so the mystery is sustained well over the course of the book.
Eve remains a very likeable character and comes across as determined rather than nosey. Her ex continues to stir up her dismay and I felt a little sad that we didn't meet her children at Christmas. She has good friends in the village and, as I've said before, this would make a perfect Sunday night TV drama series.
Mystery at the Old Mill is a classic and enjoyable murder mystery novel with a strong lead character and entertaining plot.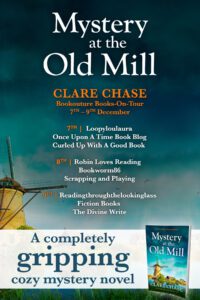 Media Kit:
Title:                  Mystery at the Old Mill
Author:     Clare Chase
Publication Day:  Dec 7th 2020
BUY LINKS:
Description:
When the calm of Saxford St Peter is disrupted by a deadly fire at the Old Mill, amateur sleuth Eve Mallow finds herself investigating a most surprising mystery!
Everyone in Saxford St Peter is desperate to know more about Harry Tennant, the newcomer who owns the Old Mill. He usually keeps himself to himself, but he's finally invited the villagers round for drinks, and Eve Mallow isn't the only one looking forward to having some questions answered.
But two days before the party, a terrible fire sweeps through the mill, and Harry is found dead. When Eve passes the burned remains of his beautiful house, she can't resist the call to investigate. Especially when it turns out quiet, charming Harry was living a double life as the famous advice writer Pippa Longford. Eve has to wonder what revelations were contained in the letters he received… and whether one of them was worth killing for.
Accompanied by her reliable dachshund sidekick Gus, Eve starts digging. She soon realises Harry was at the centre of a web of lives – and lies. There's an uncle desperate to inherit, two women who thought they were his one and only, not to mention everyone who shared their darkest secrets with him. Was one of those strangers much closer to home than Harry knew? And can Eve untangle the truth before she finds herself face to face with a killer?
A completely charming page-turner, perfect for fans of Faith Martin, Agatha Christie and Betty Rowlands.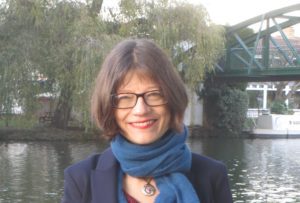 Author Bio:
Clare Chase writes women sleuth mysteries. After graduating from London University with a degree in English Literature, Clare moved to Cambridge and has lived there ever since. She's fascinated by the city's contrasts and contradictions, which feed into her writing. She's worked in diverse settings – from the 800-year-old University to one of the local prisons – and lived everywhere from the house of a Lord to a slug-infested flat. The terrace she now occupies, with her husband and teenage children, presents a good happy medium.
As well as writing, Clare loves family time, art and architecture, cooking, and of course, reading other people's books.
You can find Clare's website and blog at www.clarechase.com
Author Social Media Links: