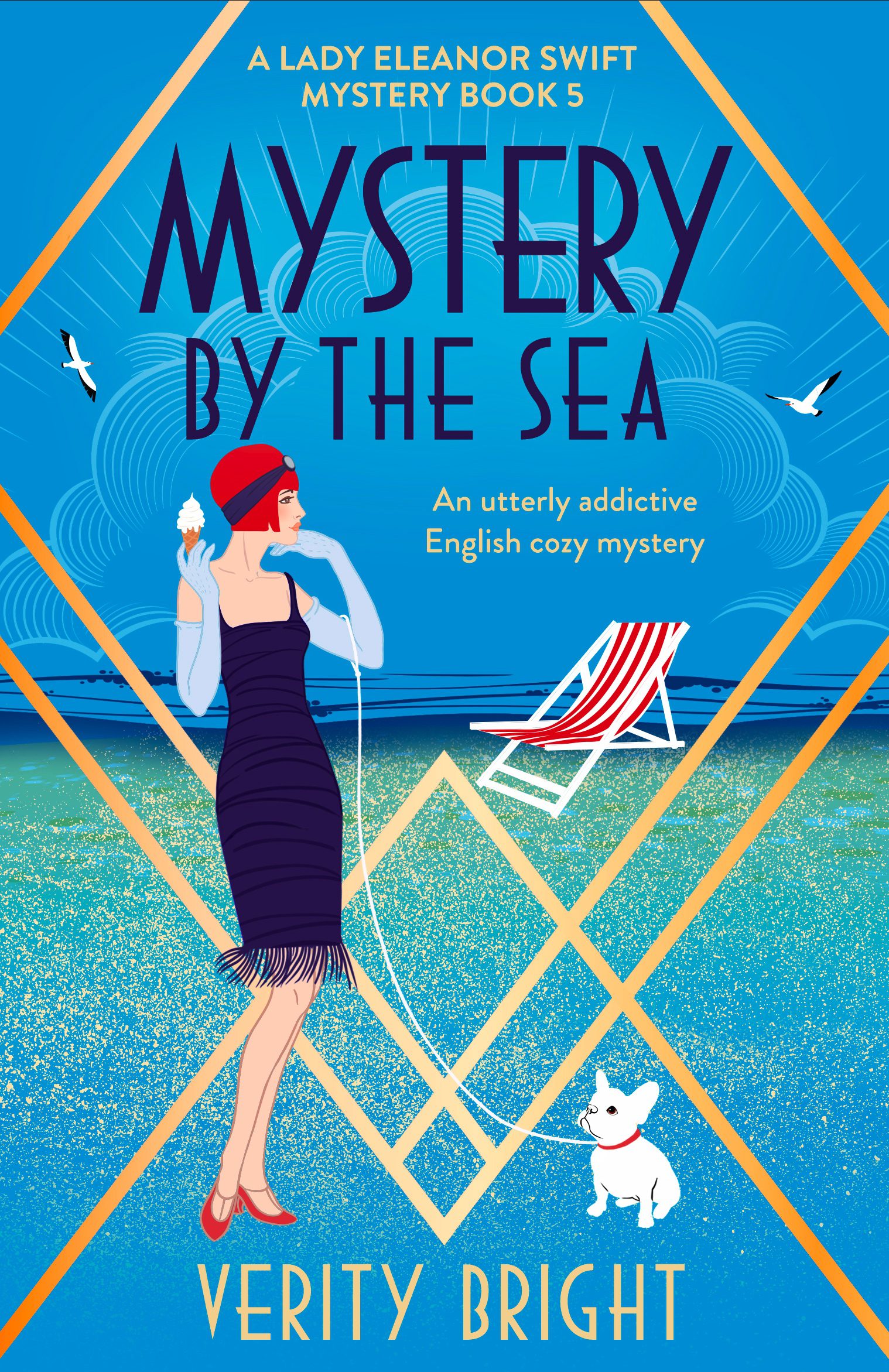 Lady Eleanor Swift and her staff leave their stately home for a holiday in Brighton. But on arrival at the hotel, Eleanor is confronted by the dead body of her husband. The only thing is, she thought he died six years ago…
Mystery By The Sea is the fifth book to feature Lady Eleanor Swift and her long suffering but deeply sarcastic butler Clifford. Defying convention, she takes her maid, cook and housekeeper away for a holiday, leading to much enjoyment  from the ladies as well as much bewailing from Clifford.
We are deposited straight into the mystery as a body is discovered on arrival. The identity is that of Hilary Eden, Eleanor's dead husband. Obviously he had survived his previous 'death' and now Ellie needs to find out the truth. Her heart aches to think that he has been living without her for the last few years.
The 1920s is wonderfully brought to life as well as the setting of Brighton. Social conventions are encouraged by Clifford but even he bends the rules to accommodate Ellie and the holiday spirit.
Drama and humour radiate from the pages. The relationship between Ellie and Clifford is exquisite and the dialogue is highly entertaining. There is also a change to Ellie's friendship with police officer Seldon ('call me Hugh' I'm hoping for romance!)
Mystery By The Sea was a hugely enjoyable cosy murder mystery in the vein of Agatha Christie but with a modern twist of humour. I actually think this is my favourite book in the series so far 🙂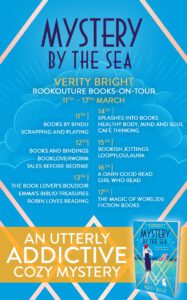 Mystery By The Sea book description:
A magnificent seaside hotel, striped deckchairs, strawberry ice cream… and a rather familiar dead body? Lady Swift is on the case!
Spring, 1921. Lady Eleanor Swift, explorer extraordinaire and accidental sleuth, hasn't had a vacation since she arrived in England a year ago. Being an amateur detective can be a rather tiring business and she is determined to escape any more murder and mysteries. So she books into the Grand Hotel in the fashionable resort of Brighton for some fresh air, fish and chips and, of course, a dip in the ocean.
Eleanor is enjoying her view of the waves and trying to find her bathing suit when calamity strikes: a guest has been found dead at her beautiful hotel. The distraught manager, who can't afford a scandal, asks Eleanor to solve the case as swiftly as possible. Thank goodness she has her partner in crime – Gladstone the bulldog – to help her sniff out the dastardly culprit.
But when Eleanor enters the dead man's room, she receives a shock big enough to make her forget even the finest ice cream sundae. The body is that of her husband, who supposedly died six years ago on the other side of the world. Has he been alive all these years? Why does he have a copy of their wedding photograph with a cryptic message written on the back? If Eleanor can keep herself safe long enough to find her husband's killer, she might discover that everything is not quite as it seems beside the seaside…
A warm and witty whodunnit! Fans of Agatha Christie, T E Kinsey and L.B. Hathaway will be utterly charmed by this addictive and absolutely gripping page-turner.
Author Bio:
Verity Bright is the pseudonym for a husband-and-wife writing partnership that has spanned a quarter of a century. Starting out writing high-end travel articles and books, they published everything from self-improvement to humour, before embarking on their first historical mystery. They are the authors of the fabulous Lady Eleanor Swift Mystery series, set in the 1920s.
Buy Link: