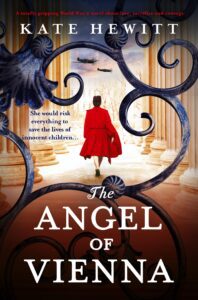 TRIGGER WARNING: Nazi ideology concerning health and disability
1940: Hannah Stern is a nurse in Germany when her half brother finds her a new position in a psychiatric hospital in Vienna. He sends her along with his disabled son who he hopes can be treated by eminent Nazi doctors. But the treatments offered are not a cure, they are euthanasia…
The Angel of Vienna is a haunting historical novel about the Nazi ideal of Aryanism and their quest for perfection.
To begin with, Hannah is working as a nurse and midwife, delivering healthy Aryan children for the Reich. A child is born with a cleft palate and is rejected, making Hannah begin to question the Nazi ideology. Then she travels to Vienna with her nephew Willi who has cerebral palsy. She fears for his safety once she sees the institute he has been taken to and the attitude of the staff.
This book is heartbreaking. The children are treated with derision and cruelty which is very upsetting to read about. Hannah has to choose between her ethics and risking her own safety by challenging the rules. This creates tension as we begin to fear for Hannah and Willi in this uncaring and dangerous environment.
The Angel of Vienna is sometimes difficult to read due to the power of emotion that the words evoke. It is beautifully written and raises awareness of another angle of Nazi brutality.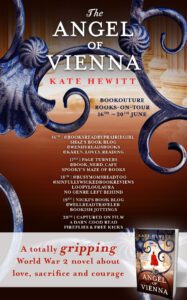 Book Description:
Nazi-occupied Vienna, 1940: A young nurse finds herself with the chance to save innocent children. An unmissable and heartbreaking story—based on devastating real events—about tragedy, hope and courage in the face of impossible odds.
"These children, who the Nazis don't even see as human, these children are innocent. And, Hannah, if you have the chance to save even one of them, you know what you have to do. Even if it puts your own life at risk."
As bombs fall over Europe, Hannah Stern is a twenty-seven-year-old nurse, who is just trying to survive. When she takes a position at Vienna's esteemed psychiatric hospital, Am Steinhof, she thinks it will take her away from the danger.
Her estranged half-brother has arranged the job for her on the condition that she must take his son, Willi there too. He insists it's a place where Willi will be safe. And Hannah soon forms a close bond with the sweet, fragile child in her care.
At first the hospital seems like a safe haven—a beautiful, airy, spacious place of healing and recovery. But the hospital is a place of secrets. And they are darker than Hannah could ever have imagined. Children, ones just like Willi, are disappearing—not to be healed as promised, but taken somewhere else. Somewhere terrible.
And when Willi's own life comes under threat—in spite of her half-brother's position of power in the Nazi military—Hannah must overcome her own fears and act. Then she discovers one of the other nurses is also trying to help patients escape, and Hannah becomes determined to help in any way she can.
But she is only one person up against the enemy. And to save even just one life from the grip of the Nazis, she must risk her own…
The most unmissable historical fiction of the year, guaranteed to leave readers in tears. Perfect for fans of My Name is Eva, All the Light We Cannot See and The Tattooist of Auschwitz.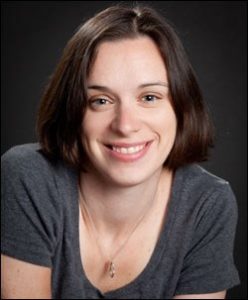 Author Bio:
Kate Hewitt is the author of many romance and women's fiction novels. A former New Yorker and now an American ex-pat, she lives in a small town on the Welsh border with her husband, five children, and their overly affectionate Golden Retriever. Whatever the genre, she enjoys telling stories that tackle real issues and touch people's lives.
Buy Link:
You can sign up for all the best Bookouture deals you'll love at: http://ow.ly/Fkiz30lnzdo