Lara is crushed when her relationship ends in the worst way: he cheats on her with her best friend. When she returns home, she finds a cat on her doorstep and pours all her love into Fluffy.
She rebuilds her life and starts a wedding coordinator business. But she discovers that Fluffy has divided loyalties and a second owner named Theo…
The Break Up is a feel-good book despite the negativity implied in the title. Lara is a strong female lead character and our sympathies are instantly aligned with her after the devastation in the opening chapter. We want her to succeed in life and love due to the problems of her past.
Lara is the only well rounded character in the book. Her assistant Betsy was a fun character and I guessed the twist in her character's plotline. Theo is a pleasant enough chap but we don't really feel any bond with him as the focus in upon Lara and her feelings for him rather than him as an individual.
There is plenty of humour in the book despite the emotional highs and low that the plot develops. I enjoyed the misunderstanding about the cat which sparks the beginning of the relationship between Lara and Theo. Her mum also provides light relief as do the ridiculous wedding demands (I hope I wasn't as bad when I was a bridezilla!)
The Break Up is a light hearted and relaxed, gentle romance. There are no lurid sex scenes so I wouldn't blush lending this to my mum.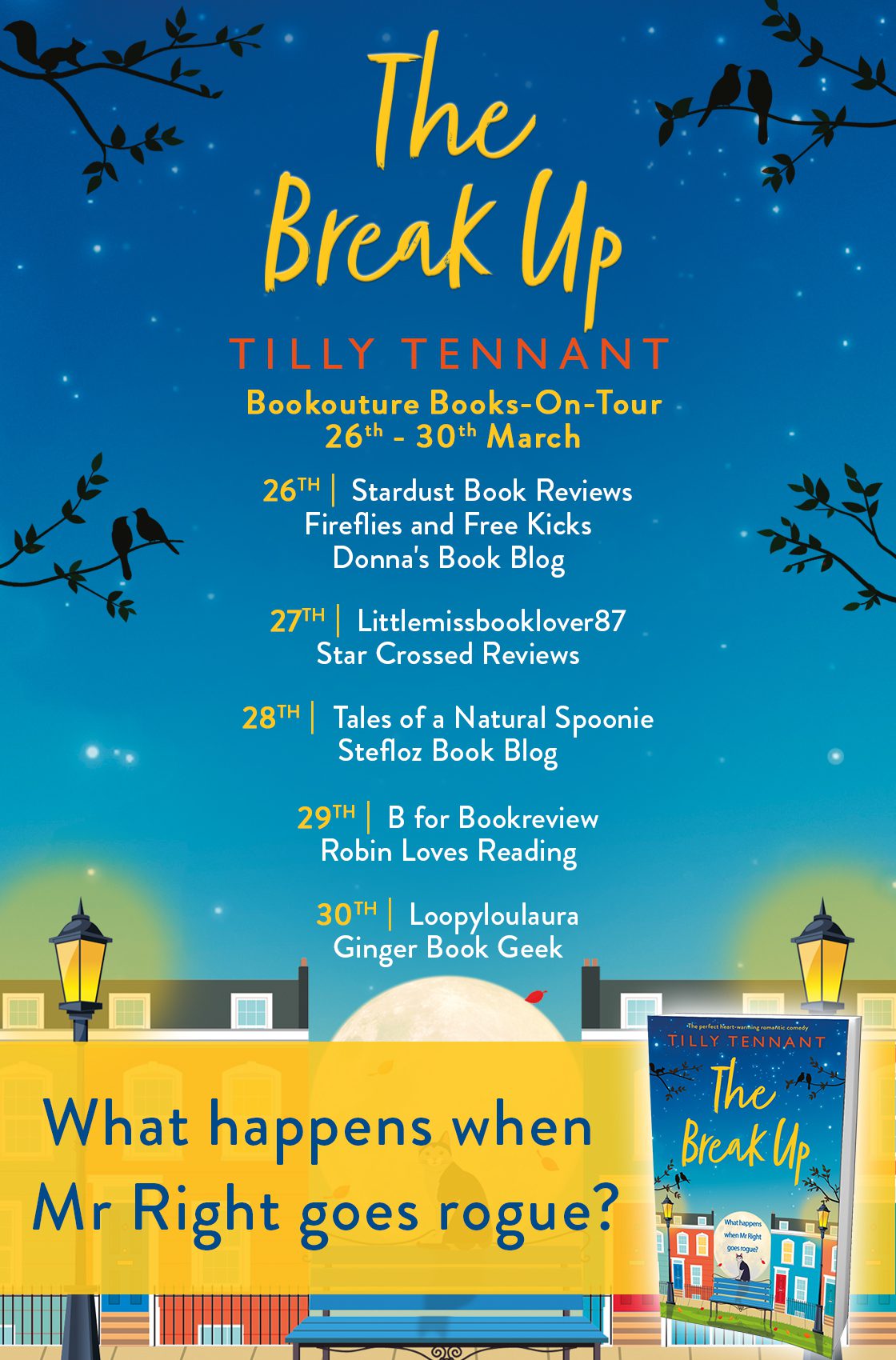 Media Pack – Tour Info Sheet
Author:     Tilly Tennant
Book:        The Break Up   
Publication Day:  26/03/2020
Buy Links:
Description:
What happens when Mr Right goes rogue?
Lara doesn't have a back-up plan. So when her safe-bet boyfriend Lucien dumps her for her best friend, Lara's world implodes. Life after the break up stretches bleakly ahead, lonely evenings on the sofa with only a bottle of wine and her grey cat Fluffy for company…
Down the road, Theo loves his job as a jazz musician, giving other people great nights out before coming home in the early hours and unwinding with his loyal cat Satchmo.
What they don't know is that it's the same cat.
And when they find out, standing in the streets in their pyjamas, both on the hunt for their lost pet, sparks of the wrong sort fly.
Lara can't deny that Theo is one of the most gorgeous men she's ever met, but she can see exactly why he's still single. They do say opposites attract… but is she ready to move on? And when Lucien comes back into the picture, will she be tempted back to her life before the break up, or risk everything on the chance of something new?
A wonderfully warm will-they-won't-they romantic read that will have you laughing one minute and crying the next. If you're a fan of Jill Mansell and Carole Matthews, The Break Up is the love story you've been waiting for.
Previously titled: A Cat Called Cupid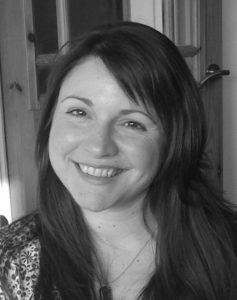 Author Bio:
Tilly Tennant was born in Dorset, the oldest of four children, but now lives in Staffordshire with a family of her own. After years of dismal and disastrous jobs, including paper plate stacking, shop girl, newspaper promotions and waitressing (she never could carry a bowl of soup without spilling a bit), she decided to indulge her passion for the written word by embarking on a degree in English and creative writing. She wrote a novel in 2007 during her first summer break at university and has not stopped writing since. She also works as a freelance fiction editor, and considers herself very lucky that this enables her to read many wonderful books before the rest of the world gets them.
Hopelessly Devoted to Holden Finn was her debut novel; published in 2014 it was an Amazon bestseller in both the UK and Australia. In 2016 she signed to the hugely successful Bookouture and is currently working on her next Tilly Tennant novel. She also writes as Sharon Sant, where she explores the darker side of life, and Poppy Galbraith, where things get a little crazier.
Author Social Media Links