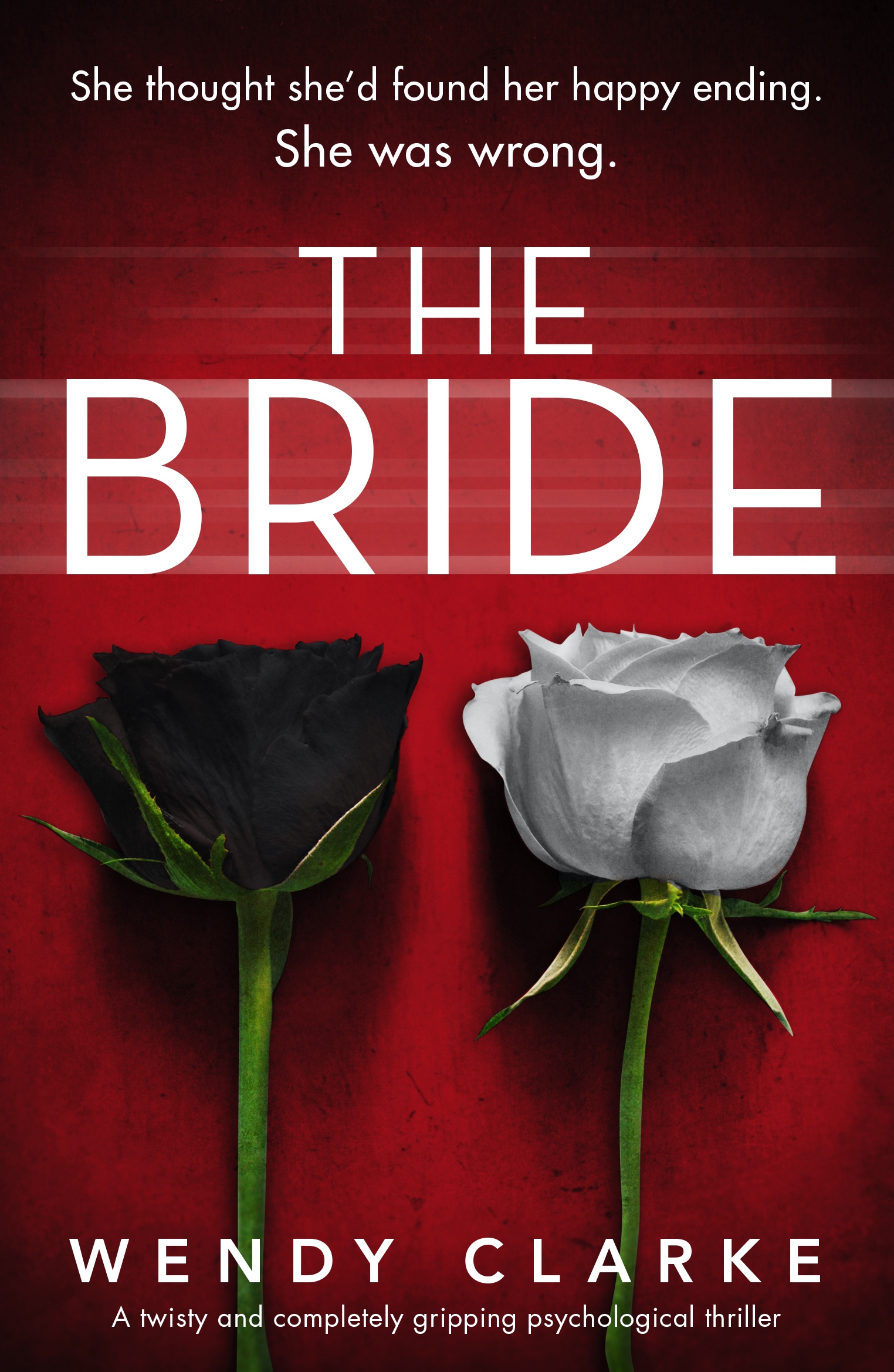 Alice Solomon has lost her mum, her job and her fiance. But now she has the chance to reconnect with her childhood best friend Joanna who invites her to London to meet her fiance. But when Alices arrives, Mark informs her that Joanna has gone missing…
Most of the plot is delivered to us via the first person narrative of Alice. We have access to her fears and doubts which seem to stem from her childhood. And there is a mystery about why she and Joanna lost contact. About two thirds of the way into The Bride, we finally see Joanna's perspective but there are still more secrets to be uncovered!
The secrets, lies and confusion make for an engaging and entertaining plot. Alice is a pleasant enough character and our sympathy is aroused in the opening chapters by her vulnerability and problems. There are some scenes of abject fear and these were very realistic.
I think the title is a little misleading as the bride in the book is not the main protagonist, although she is the catalyst for the events that take place.
I loved the ending: I had completely forgotten the prologue so the conclusion leaves you with a sense of dread. It is open ended but still really satisfying.
Overall, The Bride was an enjoyable psychological mystery.
Take a look at my reviews of We Were Sisters and What She Saw, also by author Wendy Clarke.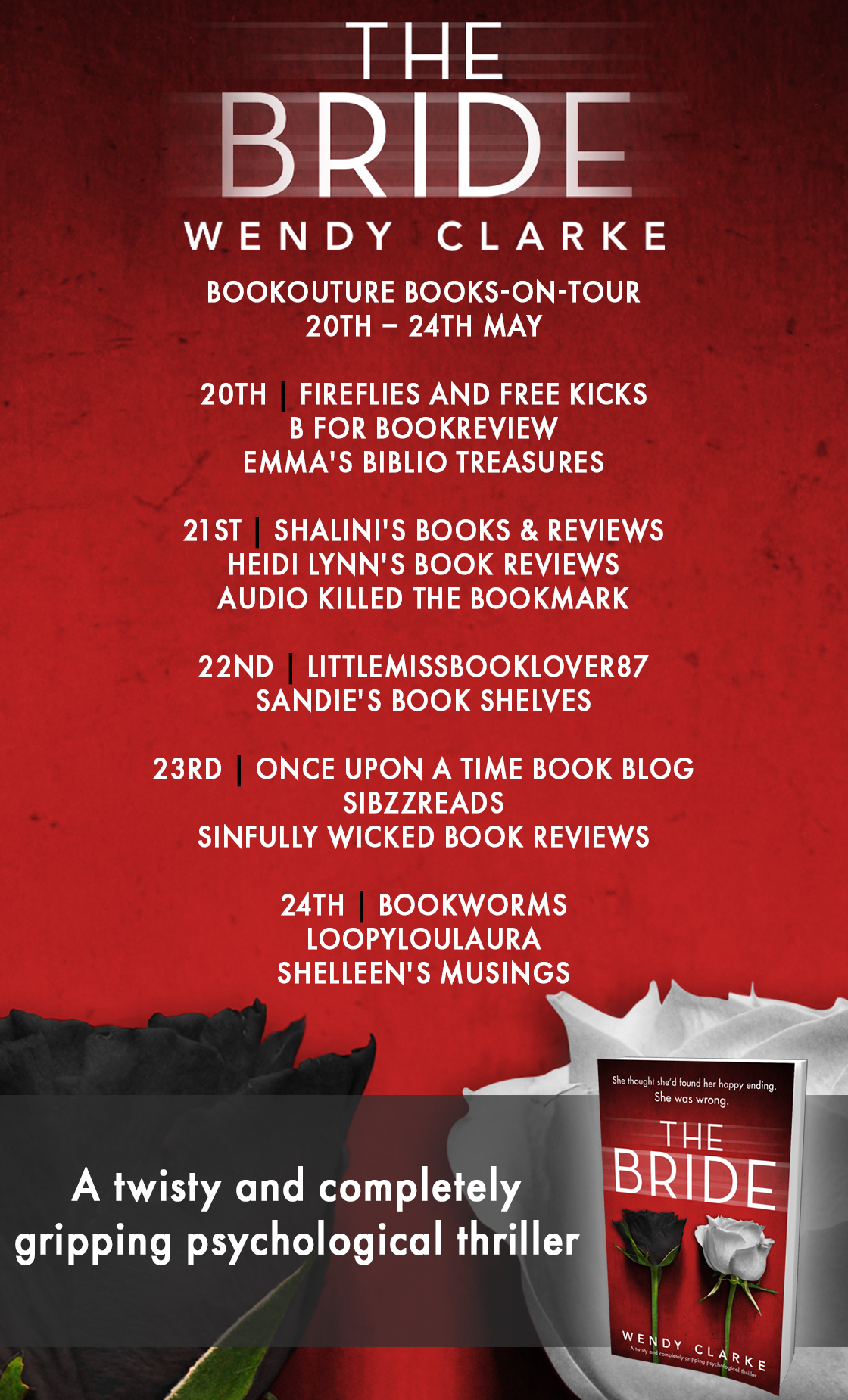 Media Pack Info Sheet
Author:     Wendy Clarke
Book:                   THE BRIDE   
Publication Day:  20/05/2020
Buy Links:
Description:
The moment Joanna told me she was engaged, I had this awful feeling that something was wrong.
We used to speak on the phone every day. Growing up I spent more time at her house than I did at my own. I'd always imagined what it would be like to see her get married, and now I didn't even know her fiancé's name.
She asked me to come and meet Mark and I intended to tell her to slow down. You can't know someone for a month and be sure that you want to spend the rest of your lives together.
When I got to Joanna's front door, only Mark was there. He was charming and gorgeous and nothing but nice to me, and I started to understand.
And then he told me that Joanna was missing.
The Bride is a twisty, unputdownable psychological thriller that will have you reading until late at night. Perfect for fans of The Girl on the Train, Gone Girl and anything by Lisa Jewell.

Author Bio:
Wendy Clarke started her career writing short fiction and serials for national women's magazines. After having over three hundred short stories published, she progressed to writing novels. With a degree in psychology, and intrigued with how the human mind can affect behaviour, it was inevitable that she would eventually want to explore her darker side.
In her previous life, Wendy has published three collections of short stories and has been a short story judge for the Chiltern Writers Group, Nottingham Writers Group and The Society of Women Writers and journalists.
Wendy lives with her husband, cat and step-dog in Sussex and when not writing is usually dancing, singing or watching any programme that involves food
Author Social Media Links