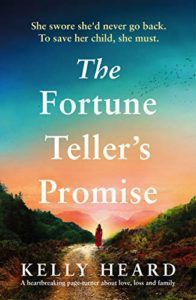 Dell Shaw has a beautiful but resentful mother and a kind but drug addicted father. On one visit to her mother, she is groped by a 'friend' of Anita's, but finds no support from either her mother or the man's wife. Instead they blame her for inciting his attentions.
Years later, she falls in love with his son Mason who has no idea about this incident. They are happy together until she discovers her father has died of an overdose, medicine prescribed by Mason's father. At the funeral she realises she is pregnant and asks Mason to choose between his parents or her and their child. He hesitates and she leaves…
Dell has the baby adopted and is rebuilding her life when her mother visits to tell her the baby is in danger. Minutes later, Anita is injured in a car crash and despite her heartbreaking childhood and teens, Dell wait by her bedside, hoping for recovery to find out more about her child.
There is a gravitas to this style of narrative, and I was reminded of some of the older Margaret Atwood books. The descriptions and tone are vivid and of high literary quality, which is very impressive considering this is author Kelly Heard's debut novel.
The plot is delivered in a non linear way, with chapters set in 1979 when Dell was young, 1990 when she became pregnant and then 1991 which is the present day. This allows us to see how Dell's attitude to becoming a mother has been defined by her own unhappy relationship with Anita.
The Fortune Teller's Promise is very emotional book. I became so angry with Anita and her selfish behaviour, and frustrated by the way Dell is let down by people but also keeps secrets which lead to further sorrow. I could understand Dell's lack of trust in her lover and her own ability as a mum but she has built up protective walls and makes the wrong choices in an attempt to save herself from further heartbreak.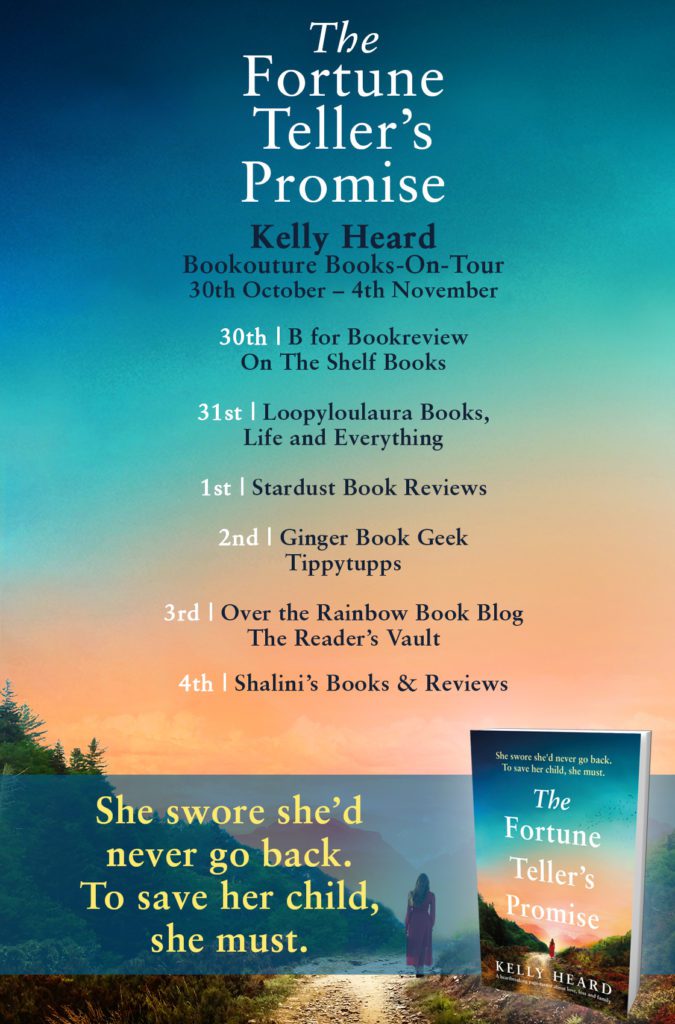 Book Description:
Counting things in threes usually calms Dell's crippling anxiety—the passionflower vine along the shop wall, the jimsonweed by the roadside, the sleeping valley in the distance—until the day her baby daughter goes missing.
1979, Virginia. Growing up amongst the sprawling valleys and forests of Blyth, beautiful young Dell has always had a natural intuition for how to fix other people's hurts, if not her own. She hopes for a better future, although thanks to her alcoholic father and narcissistic mother, happiness seems far out of her reach. She certainly could never have predicted holding her baby girl for the first time, and the life-changing, powerful love she would feel when she did.
Even as a heartbroken single mother in a small town riddled with gossips, she suddenly feels that she can do this. She can raise her daughter. But when she turns to her own mother for help, her mother convinces her that the child would be better off with another family. With nobody to fight her corner, Dell must watch the local church take the baby away, leaving her alone and completely devastated.
Dell feels there's nothing left for her in her tiny hometown but heartache and shattered dreams, and so she flees, vowing never to go back. It finally seems like luck is on her side when she finds a small shop for rent, overlooking the peaceful Shenandoah Valley. This quiet corner of paradise feels like the perfect place to heal and use her gift to help others heal, too. Until Dell's mother tracks her down to 
tell

 her that her baby girl is missing.
Dell knows she won't find out where her child is in the stars or on her palms. Instead, she must do the one thing she promised she never would. She must return to Blyth. Will what Dell finds there finally heal her fragile heart, or break it into a thousand irreparable pieces?
An unforgettable and heart-wrenching debut about the endurance of love, the power of forgiveness, and finding beauty in the world around us. Your must-read book of 2019. Perfect for fans of Where the Crawdads Sing, Kristin Hannah and Kerry Lonsdale.
Author Bio:
Originally from the Blue Ridge Mountains in Virginia, Kelly Heard now lives in Richmond with her husband, spoiled house cat, and two-year-old daughter. She writes poetry, adult fiction, and creative nonfiction. When she is not writing or reading, Kelly enjoys spending her time gardening, cooking, and playing the ukulele for her toddler.
Twitter:  @heardkj1