A woman is found by the side of a road. Her injuries are consistent with jumping or being thrown from a car. She has amnesia but adopts the name Sophie and hides away at a remote house being renovated. Can she find out the truth about her identity and is she in danger?
The Silent Girl is an atmospheric psychological thriller. We as readers do not know any more than Sophie so the gradually developing plot brings us along with the main character. The narrative is written in the first person so we are witness to Sophie's gradual remembering of her past.
Sophie learns to trust again through a developing friendship and then romance with Nathaniel, caretaker of Dovemorn House. The gentle love was the highlight of the book for me, obviously restricted by Sophie's lack of knowledge of herself and her circumstances. Their relationship is further complicated by Nathaniel's son and ex wife which gave a realism and personal touch to the story.
The descriptions of the setting are particularly good and add to the sinister feeling to the book. There is the added mystery of the disappearance of the previous owner of Dovemorn House a century ago and I wish this had been developed further.
The Silent Girl has plenty of mystery and is driven by the main character's desire to find the truth about her past. I have previously reviewed The Fortune Teller's Promise and The Girl I Thought I Knew by Kelly Heard.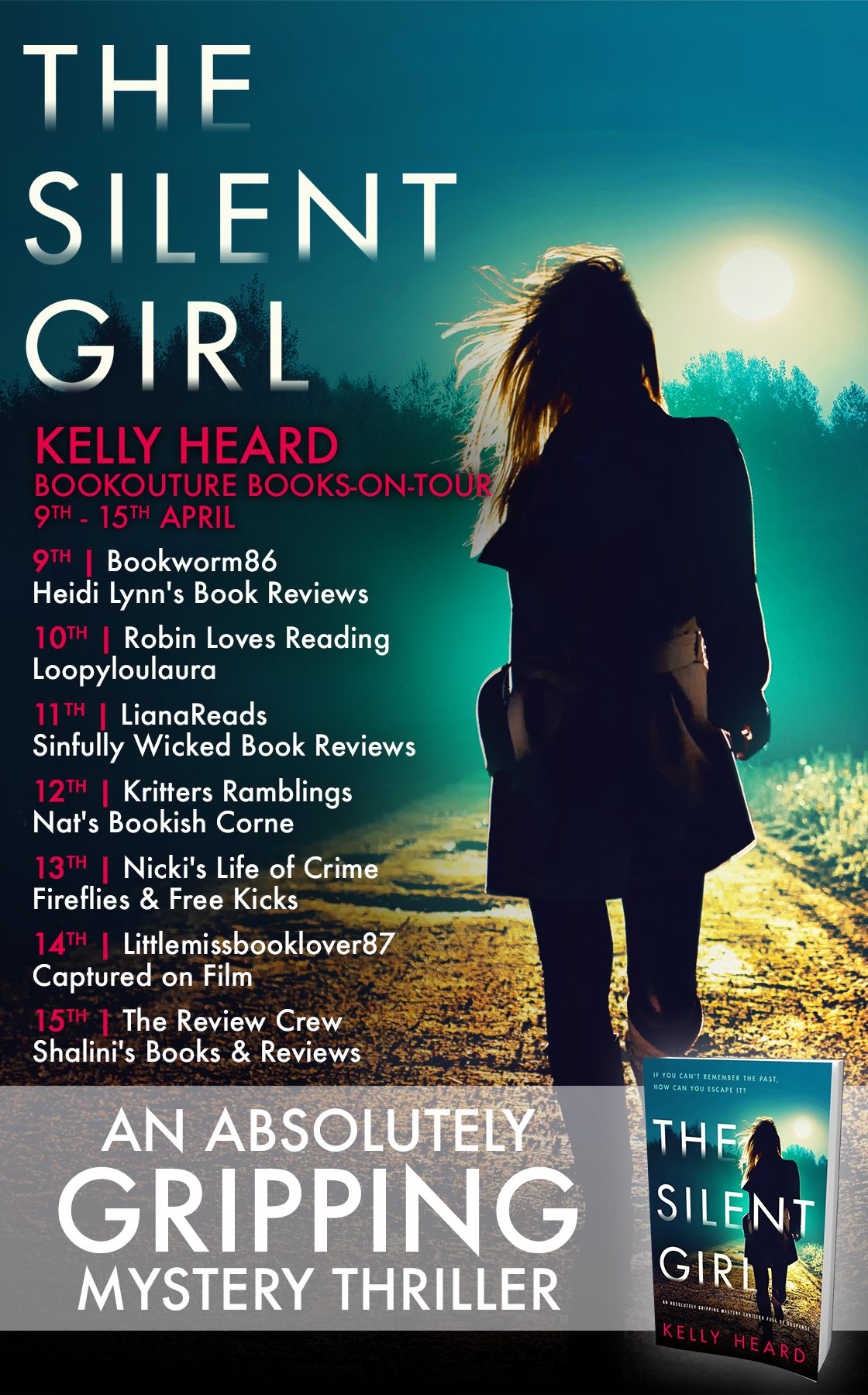 Kelly Heard's Media Kit:
Title: The Silent Girl
Publication Day: April 9th 2021
Author:  Kelly Heard
Buy  Links:
Description:
Sophie wakes in a cold hospital bed with no memory of her life before. She isn't even sure if Sophie is her real name…
The police tell Sophie she was found alone, unconscious and surrounded by blood-red flower petals, on a remote stretch of highway. She had no I.D., no phone, and no one had reported her missing. But while Sophie's identity is a mystery, one thing is clear: someone tried to kill her and they almost succeeded.
While she's recovering, Sophie can't shake the feeling someone is watching her. When a bouquet of red roses is sent to her room without a note, she is convinced they're from the same people who left her for dead with crimson flowers woven through her hair…
With no one to turn to, Sophie takes a job working high in the mountains, miles from the nearest town, where she feels she might finally be safe. Until more red flowers begin appearing on the front step of her secluded cottage.
Every cell in Sophie's body is telling her to run. But she is also desperate to know the truth about who she is. If she lets these people catch up with her, she could finally uncover her past… Or once again place her life in terrible danger…
A totally gripping psychological suspense novel that you won't be able to put down and will keep you turning the pages late into the night. Perfect for fans of The Girl on the Train, The Woman in the Window and The Silent Patient.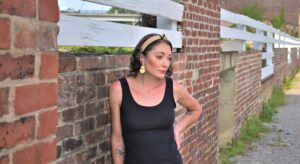 Author Bio:
Kelly Heard is a novelist from Afton, Virginia. She published poetry in literary magazines before signing her debut novel, Before You Go, with Bookouture.
Kelly prefers writing to most other pastimes, but you'll occasionally find her in the garden, hiking, or exploring antique shops.
Author Social Media Links: