Detective Katie Scott discovers the bodies of two children, leading to the re-opening of a cold case. One of the girls has been branded: what do the mysterious numbers represent?
The Fragile Ones is the 5th book by Jennifer Chase to feature army veteran Katie Scott as she returns to civilian life. There are mentions of previous cases but no obvious spoilers that would prevent you going back to read them out of order.
Katie continues to have a dogged determination to find justice for innocent victims. Her former life in the army still sends shockwaves through her as she relives the horror in flashbacks. Yet she is brave as she faces her fears and carries on with her duty. Her partner McGaven and dog Cisco return to support Katie, and her relationship with boyfriend Chad continues to develop.
The weather and scenery play a major role in this book as both hamper the investigation. Each chapter has a day and time stamp which serves to focus on the rapid developments and twists that Katie must negotiate. The case itself felt a little disjointed to me and by the end I didn't feel that I knew enough about the killer, motives or victims. However, the pace of the plot and the passion of Katie are thoroughly entertaining.
The Fragile Ones is an enjoyable instalment in the Katie Scott detective series and I look forward to seeing what she will face next.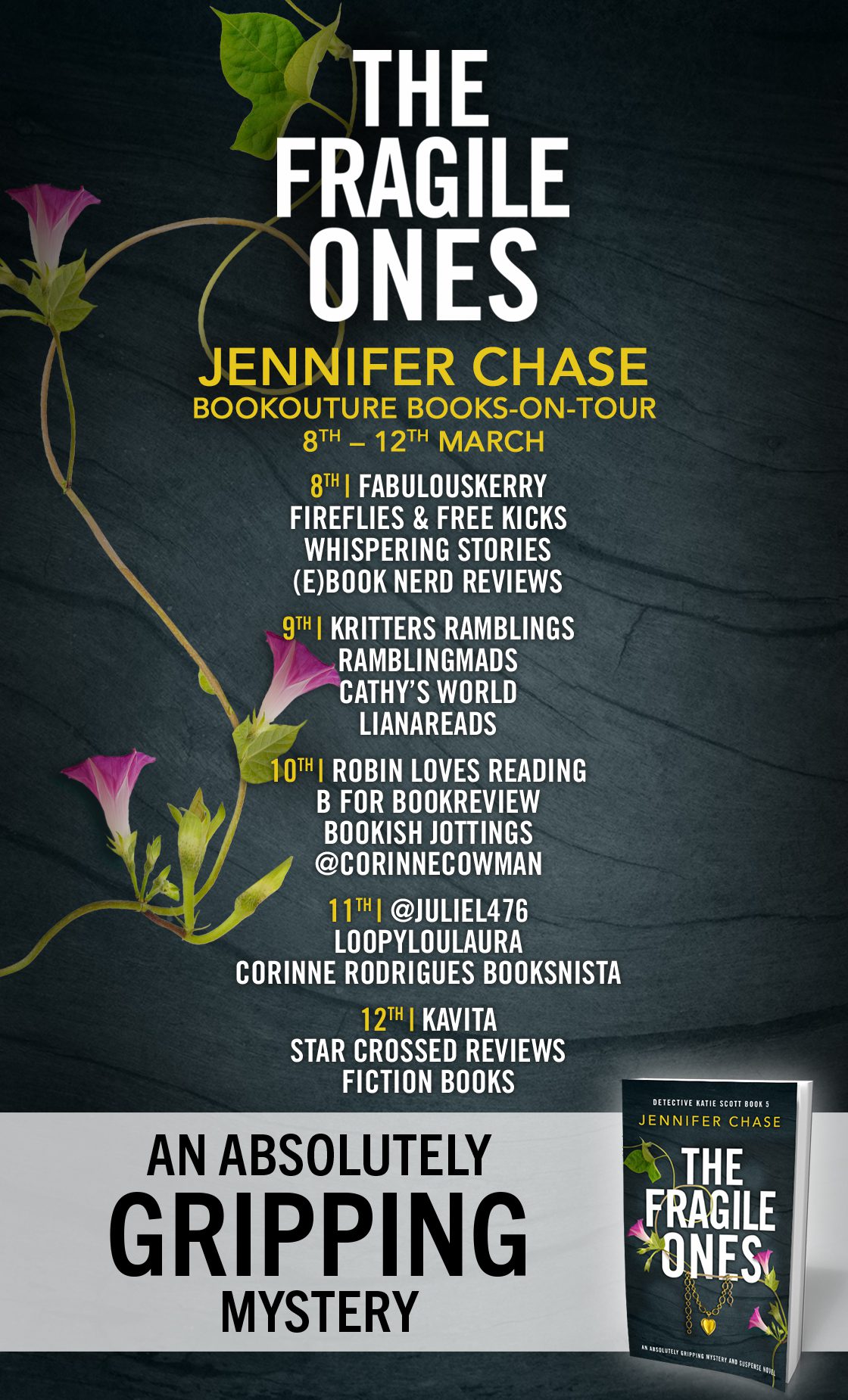 The Fragile Ones book description:
"Please Mommy, can Tessa and I go play on the swing by the creek?" the little girl begs, pushing a blonde curl from her eyes. "We'll stay together, and we promise to be safe." Hours later, their mother waits anxiously for her darling girls to arrive home with a list of reasons why they are late. But the front door never opens…
When the bodies of eleven and twelve-year-old sisters, Tessa and Megan, are found at the bottom of a ravine—dressed in matching pastel summer outfits, their small bodies broken from the fall—Detective Katie Scott is called to one of the most shocking and heartbreaking crime scenes of her career.
Carefully picking through the fragile remains, Katie makes the first of many disturbing discoveries: the girls were not biological sisters. The youngest, Megan, is a DNA match to a kidnapping case years before. The tiny number burnt into her skin the mark of a terrifying killer intent on keeping count of his collection.
Her PTSD from the army triggered, Katie is left reeling as she maps other missing children in the local area. Has this twisted soul found a way to stay nearby his victims? Could he be watching now as Katie hits one dead end after another?
A wild storm building, matching a fiber found during the autopsy to a nearby boatyard is the break Katie needs. But when another girl goes missing, just as lightning strikes and the power goes out, Katie only has her instincts, her team and her service dog to rely on. As time runs out for Katie to finds the stolen child alive, who will become the next number on this monster's deadly list?
Fans of Lisa Regan, Rachel Caine and Melinda Leigh, you better buckle-up for the ride of your life! BEWARE – this gripping crime thriller is guaranteed to keep you up all night!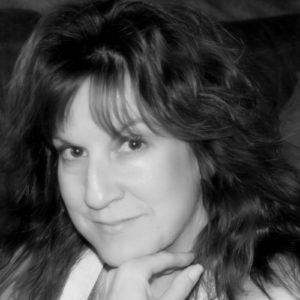 Author Bio:
Jennifer Chase is a multi award-winning and best-selling crime fiction author, as well as a consulting criminologist. Jennifer holds a bachelor degree in police forensics and a master's degree in criminology & criminal justice. These academic pursuits developed out of her curiosity about the criminal mind as well as from her own experience with a violent psychopath, providing Jennifer with deep personal investment in every story she tells.
In addition, she holds certifications in serial crime and criminal profiling. She is an affiliate member of the International Association of Forensic Criminologists, and member of the International Thriller Writers.
Buy Links: