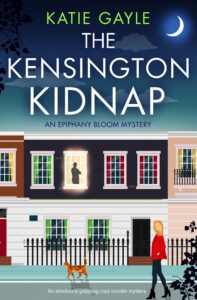 Epiphany Bloom, known as Pip, seems to rattle from one disaster to the next. She is unemployed, has no rent money and no boyfriend. But then a case of mistaken identity gets her a temporary job as a private investigator searching for a missing teenager. Can she keep up the pretence long enough to find the boy…?
The Kensington Kidnap is a fun and light hearted cosy mystery novel. The tone of the narrative is gentle even during scenes with more action. This book frequently left me with a smile on my face at implied and direct comedic moments.
The plot itself is not particularly realistic but that doesn't matter at all as the overall novel is so entertaining and I felt myself pulled along by the main character.
Pip's character is absolutely fantastic. There are plenty of allusions to incidents and escapades in the past which tantalise the reader by making you imagine the madcap things she is capable of. She is very endearing as she attempts to solve the mystery in her own exuberant style.
I also adored Pip's sister Flis. A blogger (like me!) but her misuse of words is hilarious and they have a really lovely relationship. I hope we meet their overbearing mother in a future book…
The kidnapping plot is engaging and I think the extra dimension of the environment and social media adds a layer of context. I had suspicions about what and who was behind the 'kidnap' but the ending and full reveal was still a surprise.
Overall, I love The Kensington Kidnap: it was the perfect light relief to relax with.
The Kensington Kidnap book description:
A missing teenager, a mysterious cult and a case of mistaken identity – just another day's work for Epiphany Bloom.
Epiphany 'Pip' Bloom is down on her luck. She can barely afford cat food, and just because Most has three legs doesn't mean he eats any less. So she absolutely can't afford to mess up her latest temp job. But when she walks through the door of the private investigation firm, her new boss mistakes her for a missing persons expert. He then charges her with finding Matty Price – the teenage son of two A-list celebrities – who has mysteriously disappeared from his home in Kensington.
It ought to be a disaster, but Pip reckons it's actually an opportunity. She's always been curious (nosy, her mother calls it) and has an uncanny knack for being at the wrong place at the right time (she doesn't want to know what her mother thinks of that). After years of trying to find something she's good at, has Pip managed to walk straight into the job she was born to do?
She owes it to herself and poor missing Matty to find out.
But searching for Matty takes Pip into the strange, intimidating world of the rich and famous. And it soon becomes clear that some of these people's love for themselves doesn't extend to their fellow humans.
As Pip investigates further, she realises the question isn't whether Matty ran away – it's whether Pip will find him alive and make it home safely herself…
An absolutely brilliant, light-hearted cozy mystery for fans of M.C. Beaton, T E Kinsey, Lauren Elliott and Joanne Fluke, featuring an irresistible new heroine.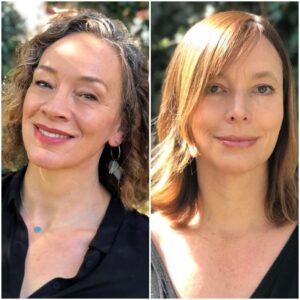 Author Bio:
Katie Gayle is the writing partnership of best-selling South African writers, Kate Sidley and Gail Schimmel. Kate and Gail have, between them, written over ten books of various genres, but with Katie Gayle, they both make their debut in the cozy mystery genre. Both Gail and Kate live in Johannesburg, with husbands, children, dogs and cats. Unlike their sleuth Epiphany Bloom, neither of them have ever stolen a cat from the vet.
Buy Links: