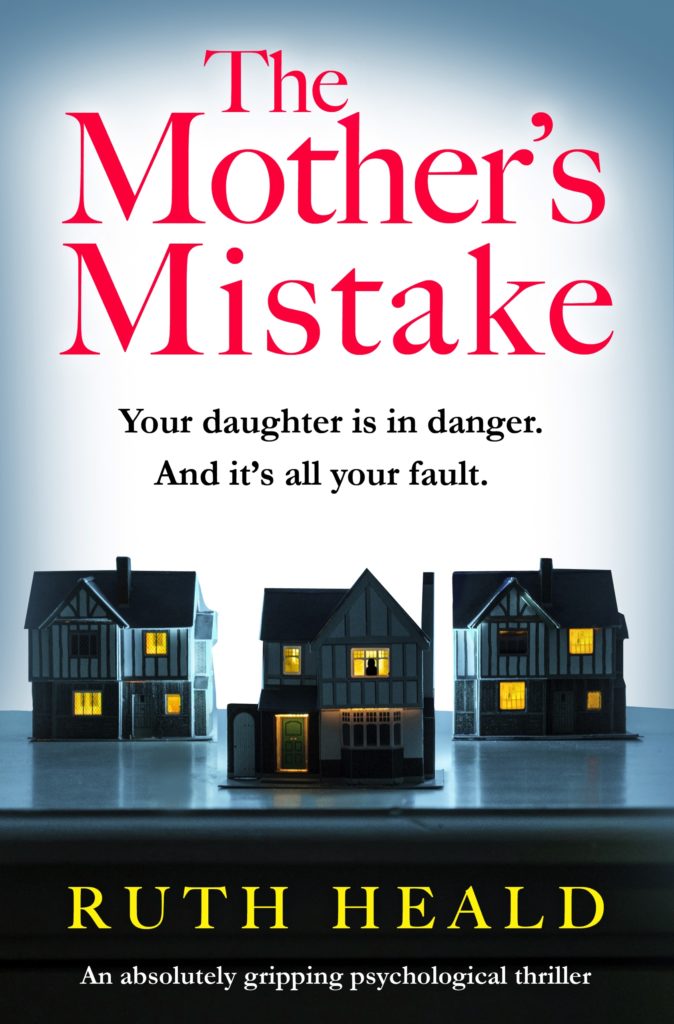 This is a carefully crafted book and really well written, however I must give a trigger warning as the book deals with domestic abuse.
Claire and Matt leave the city and move into his late grandmother's house. Matt is working all hours to set up a veterinary practice while Claire is home alone with baby Olivia. Claire feels isolated and starts to suspect those around her of stirring up trouble but also doubts herself and wonders if she is paranoid.
In tandem with this is a story of an abused wife desperately trying to escape the daily beatings for the sake of her daughter.
How do these two plotlines link up?
The Mother's Mistake was so good and both women's perspectives are cleverly written to create mystery and suspense so that we automatically side for them and hope for a better future over the course of the book.
I was instantly hooked with the strength of the plot and the characters, suspecting everyone of making Claire's life miserable and the identity of the abused woman. There are hints that something has happened in Claire's past, a 'mistake' that haunts her. Meanwhile the abused mum, is she making a mistake in not leaving sooner? There is plenty of misdirection from the author to keep the reader's attention until the very end.
Obviously the subject of domestic abuse is a very powerful and sensitive one which the author handles delicately. Depression, isolation and the monotonous routine of motherhood are also dealt with in a realistic way. I think almost every mother can relate to Claire's feelings of loneliness and the natural fears that come with being a parent.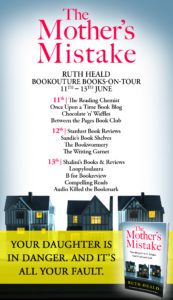 Author:     Ruth Heald
Book:     The Mother's Mistake  
Publication Day:  11/06/19
Buy Links
Description:
Everyone makes mistakes. But does everyone deserve to be forgiven?
She runs past the tinkling of children's laughter that fills the park. Heart hammering, feet stinging, she reaches the riverbank, her breath catching in her throat. And then she sees…
Three years later.
Claire has everything she's always wanted. A new-born baby. A doting husband by her side. A picturesque home in the countryside.
But behind closed doors, Claire's life is falling apart. Her husband is barely ever home, she's struggling to bond with her baby girl, and she swears that she is being watched in the remote, lonely cottage.
And when a threatening note is posted through her letterbox, saying she doesn't deserve her daughter, it's clear that someone knows about the terrible mistake that Claire made – someone won't let her forget it. Three years ago, she would have known who to turn to. But now she no longer recognises those closest to her, or the person she's become. Who can she trust?
An atmospheric, chilling and absolutely unputdownable psychological thriller about a mother's worst nightmare. Fans of K.L. Slater, Shalini Boland and The Girl on the Train will love the twists, turns and gasp-worthy shocks of this stunning debut from Ruth Heald.

Author Bio: 
Ruth Heald is a psychological thriller writer from a suburban Buckinghamshire town. She studied Economics at Oxford and then worked in an eclectic mix of sectors from nuclear decommissioning to management consulting.
Seeking a more creative environment, she found a role at the BBC and worked there for nine years before leaving to write full time. Ruth is fascinated by psychology and finding out what drives people to violence, destruction and revenge. She's married with one daughter and her novels explore our greatest fears in otherwise ordinary, domestic lives.
Social Media Links: