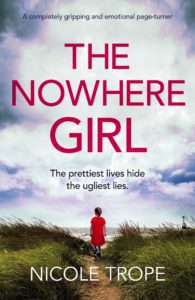 TRIGGER WARNING: this book deals with miscarriage, domestic and sexual abuse, and alcoholism
As you can see from the trigger warning, this is a devastating book. It is also a brilliant read, so if you are not sensitive to any of the issues mentioned above, then I wouldn't hesitate to recommend.
Three women linked by a past too terrible to describe.
Alice was abused by her mum's lover and cared for her little sister whilst her mother slept in an alcohoic fug. Her mother is now in a nursing home with dementia.
Margaret has lost the love of her life who saved her from her miserable childhood. She finds a new man who keeps her under control with beatings and vodka, leaving her daughters to fend for themselves.
Molly reads a blog post about abusive childhoods and it triggers sad memories that make no sense due to her own loving parents. Meanwhile, her own journey to be a mother has been destroyed by six miscarriages: she is pregnant again but expects tragedy any moment…
The Nowhere Girl is absolutely heartbreaking, I won't deny it. It is also incredibly compelling and emotional. I fluctuated between anger and sorrow at Margaret's behaviour and perspective, and hope and horror for Alice and Molly. In fact, I would say it has been a long time since I felt such an emotional grip pulsing from a book.
The characters are all so realistic that it makes their suffering heartbreaking to read. The ending was perhaps a little convoluted but the plot was absolutely gripping from start to finish.
The different viewpoints really make this book superb as we are able to see the emotional impact of events of the main characters. Margaret is the most complex character as we see her journey into despair that leads her to fail to protect her daughters. However, her selfishness and addiction also make her unlikeable despite her own pain. Molly and Alice present a feeling of hope that their pasts can be overcome and they won't make the same mistakes with their own children.

Media Kit:
Title: The Nowhere Girl   
Publication day: Jan 28th 2020
Author: Nicole Trope
Buy  Links:      
Description:
I will not think about it anymore. I won't think about her. My lost little sister with her beautiful smile, her chestnut-coloured eyes. My sister who I couldn't protect.
If you passed Alice on the street, you couldn't help but smile. At how she holds hands with her husband, Jack, who she has been with since she was at university. At the way she admires her three boys, the centre of her universe.
But if you looked very closely, you'd see how tightly she holds Jack's hand, afraid to let go. You'd see how carefully she watches her boys, scared to look away. You'd see her smile fading in a matter of seconds, and the pain she hides behind her eyes.
She has told Jack that she ran away from home when she was younger – but she didn't tell him the whole story. Her husband doesn't know about the guilt she bears about her little sister she failed to save.
Now, after a lifetime of fresh starts, Alice can feel her past playing catch-up. She is sure she is being watched, certain she is being followed. She may not be able to stop her secret coming out – but can she stop the world she has lovingly built collapsing in on her?
This utterly heartbreaking, beautifully written and gripping family drama examines just how far we are willing to go for our loved ones, and the desperate decisions we make when we have no other choice. Fans of Jodi Picoult, Kerry Fisher and Liane Moriarty will be blown away by this incredibly moving tale.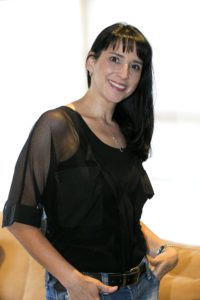 Author Bio:
Nicole Trope went to university to study Law but realised the error of her ways when she did very badly on her first law essay because-as her professor pointed out- 'It's not meant to be a story.' She studied teaching instead and used her holidays to work on her writing career and complete a Masters' degree in Children's Literature. After the birth of her first child she stayed home full time to write and raise children, renovate houses and build a business with her husband.
The idea for her first published novel, The Boy under the Table, was so scary that it took a year for her to find the courage to write the emotional story. Her second novel, Three Hours Late, was voted one of Fifty Books you can't put down in 2013 and her third novel, The Secrets in Silence, was The Australian Woman's Weekly Book of the month for June 2014.
She lives in Sydney with her husband and three children
Author Social Media Links: