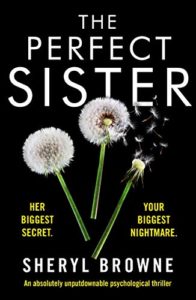 Claire and her husband Luke are struggling with their relationship: their daughter has haemophilia, Claire's dad Bernard has dementia and they have moved in with him, they have no time together as a couple.
On a night out, Luke kisses another woman who seems vulnerable but it soon becomes clear she is emotionally unstable. Meanwhile Claire is contacted by a woman claiming to be her half sister and is thrilled to have some family to support her as her father's mental capacity fades and her marriage collapses. But is Sophie really a perfect sister…?
The plot is a little far fetched and the major twist developed as I expected. However, there are twists even up until the very last line of the book (one which I didn't expect at all!) to hold the reader's attention.
The narrative is told mainly through the viewpoints of Claire and Luke but we do also get flashes of other perspectives including Sophie and Bernard. This allows us as readers to explore the emotions and motivations of the characters and understand their actions better.
I felt very frustrated by Claire and Luke's inability to communicate with each other and lack of understanding. Both main characters are being manipulated and are aware of this so seeing them try to manage their conflicting emotions is interesting to read.
Take a look at Sheryl Browne's other books that I have reviewed: The Affair and The Second Wife.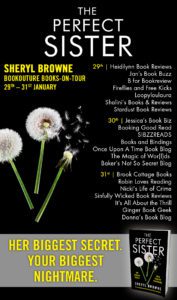 Book Description:
'You don't know me, but I'm your sister.'
Claire is shocked when she receives a message out of the blue from Sophie, a beautiful young woman who tells Claire that she's their father's secret child. Having spent years nursing her sweet little daughter Ella through a life-threatening illness whilst dealing with the emotional fall-out of a devastating marriage breakdown, Claire feels tentatively excited to meet Sophie. Perhaps she might finally have someone in the family to lean on…
As Claire welcomes her sister into her life, she's delighted to see just how much Ella loves her new Aunt Sophie. But as the pair spend more time together, Claire begins to wonder where exactly her perfect new sister came from and what kind of person she really is. With their elderly father's mind rapidly deteriorating, is it possible that he's hiding something from Claire about Sophie's sudden appearance in their lives?
When Sophie suggests a family day at the seaside, little Ella is beyond excited. But as Claire takes an important phone call from her demanding ex-husband, leaving Sophie in charge of Ella, something unthinkable happens. And as Claire rushes into the ice-cold sea towards the small, limp figure of her daughter, she realises that Sophie was watching the whole time. But why would Sophie want to hurt Claire's precious daughter? Was trusting her new sister with Ella the biggest mistake of Claire's life?
If you enjoyed The Girl on the Train, My Lovely Wife and Lucinda Berry's The Perfect Child, you'll love this heart-stopping psychological thriller from bestselling author Sheryl Browne.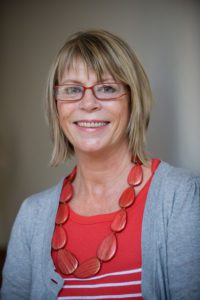 Author Bio:
Sheryl Browne writes psychological thriller and edgy contemporary fiction. A member of the Crime Writers' Association, Romantic Novelists' Association and awarded a Red Ribbon by The Wishing Shelf Book Awards, Sheryl has several books published and two short stories in Birmingham City University anthologies, where she completed her MA in Creative Writing.
Purchase Links: