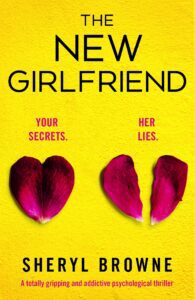 Cassie is devastated when her only child dies in a tragic accident. Shortly after Josh's funeral, Kim turns up on the doorstep with baby Samuel and he is the spitting image of Josh as a baby. Cassie begins to obsess over her new grandson but strange things start to happen…
It is clear that Cassie and Kim both have secrets from the past which they are desperate to keep hidden. Cassie receives mysterious text messages which descend to blackmail while Kim is evasive about the details of her relationship with Josh.
The narrative is delivered through multiple viewpoints including Josh in flashback chapters. These are particularly poignant as we know he has died and we are witnessing the events that lead to tragedy.
Cassie, Kim and Josh's ex Jemma are all emotionally written by Sheryl Browne to create sympathy, whilst also raising questions about their actions and motives. The grief of losing a loved one is realistically portrayed and sensitively written. These characters have a vulnerability which makes them appealing despite their dubious activities.
Some parts of The New Girlfriend are quite dark. Kim's homelife is quite tragic to read about, yet her stalking and desperation is creepy yet heartbreaking. The sinister messages and mental breakdown of Cassie, the tension in Cassie and Adam's marriage all contribute to the sense of unease and danger that make us as readers feel concerned for the characters.
The final page is truly jaw dropping and I wasn't expecting it at all (no spoilers!) Overall, this was an enjoyable book to read: part psychological thriller, part family drama but definitely emotional.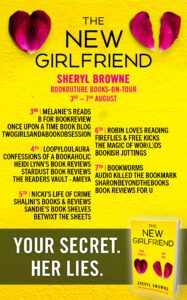 Book Description:
Some secrets are more dangerous than others.
Cassie once did something so bad she's never spoken about it since.
When her beloved son, Josh, dies suddenly in a tragic accident, Cassie is overcome with grief. And, as she cries on her husband's shoulder, her phone lights up with a message that terrifies her.
I know what you did and I'm going to make you pay.
Somebody from Cassie's past has found her and they want everyone to know just what kind of a woman she is.
As Cassie struggles to keep the message from her husband, someone knocks on the door of their perfect family home and Cassie discovers she isn't the only person keeping secrets. Before her stands her son's girlfriend – a girlfriend Cassie didn't know about.
And when Cassie closes the door behind the new girlfriend, she has no idea who she has just let into her life. Her biggest secret is about to be revealed. And you won't believe what Cassie does next…
A truly gripping page-turner that will keep you reading well into the night, The New Girlfriend is perfect for fans of The Girl on the Train, My Lovely Wife and Gone Girl.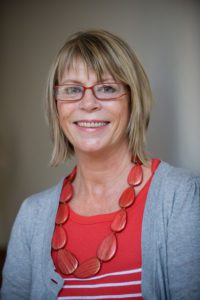 Author Bio:
Sheryl Browne writes psychological thriller and edgy contemporary fiction. A member of the Crime Writers' Association, Romantic Novelists' Association and awarded a Red Ribbon by The Wishing Shelf Book Awards, Sheryl has several books published and two short stories in Birmingham City University anthologies, where she completed her MA in Creative Writing.
To find out more about Sheryl's novels, go to www.facebook.com/SherylBrowne.Author/ or follow @SherylBrowne on Twitter. To find out more about Sheryl, go to www.sherylbrowne.com
Buy Links: