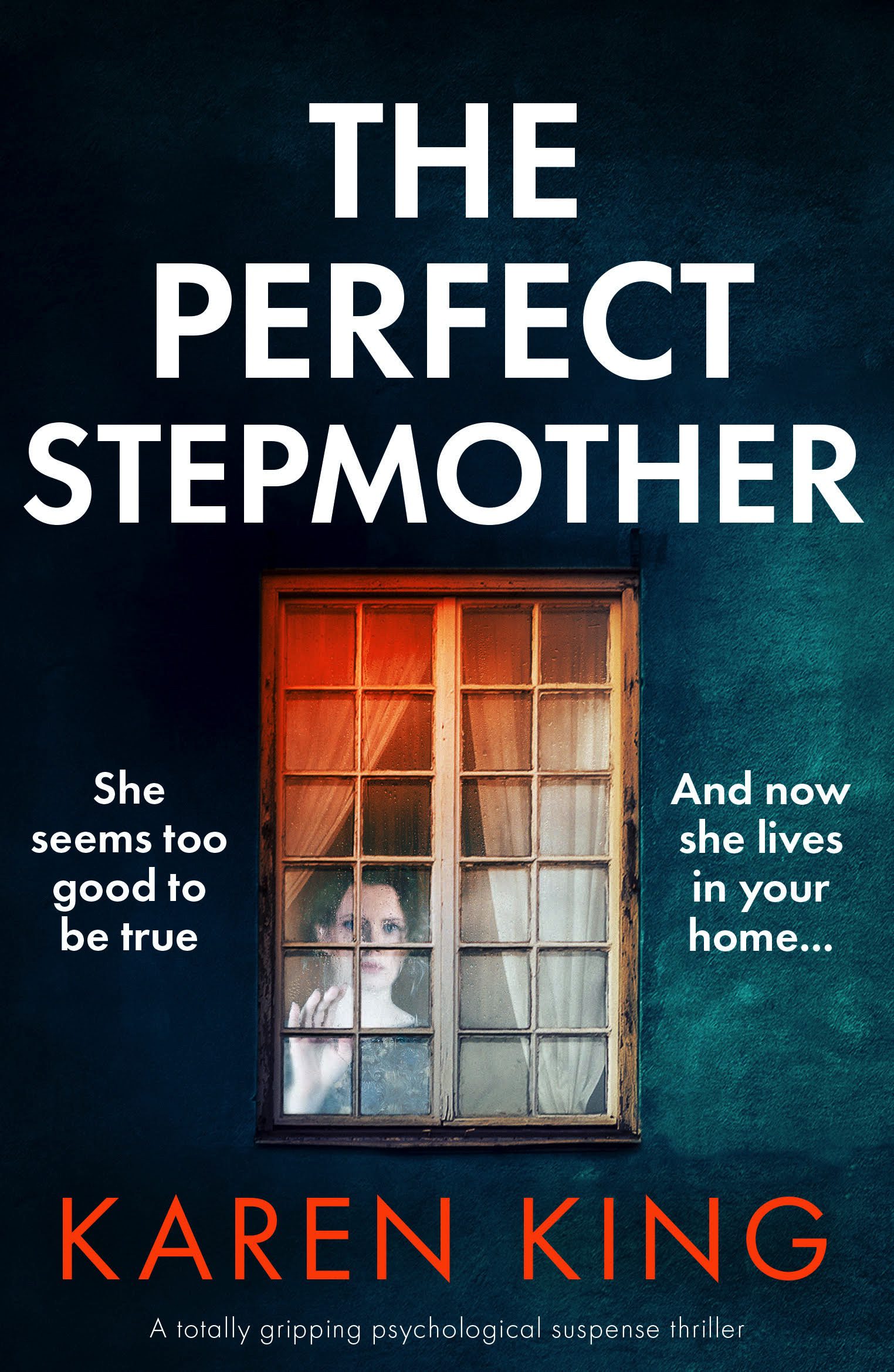 Lily is devastated by the death of her mother from cancer. But she is shocked, angry and upset when she discovers her father Gareth is dating her late mother's beautician. Lily doesn't trust Maria at all and is convinced that she is not the perfect woman she appears to be. Then Lily's little sister Emma disappears…
The Perfect Stepmother is a thriller with a strong emotional thread. Our sympathies ally us with Lily due to her grief and yet Maria drops hints that she has trauma in her past. I found that I was suspicious but also wanted Maria and Lily to find contentment so they could peacefully coexist in Gareth's life.
The narrative is delivered from Lily and Maria's viewpoints. It begins with Emma's disappearance in the prologue and then tracks in a linear fashion from when Lily found out that Maria and her dad were in a relationship through to the police hunt for Emma.
Both women are portrayed sympathetically and it was easy to understand both of their perspectives. There are plenty of clues that Maria has kept secrets but the truth is not revealed until three quarters of the way through the book. Lily obviously feels heartbroken that her father has replaced her mother so quickly, yet Maria has to live in the shadow of the woman who preceded her.
I did need to suspend my disbelief a little for the final quarter of the book as the truth of Maria's past and Emma's disappearance is revealed. The action ramps up as events occur rapidly to an exciting conclusion.
The Perfect Stepmother is an enjoyable thriller that gradually builds tension. I have previously reviewed The Stranger in my Bed and Single All the Way by Karen King.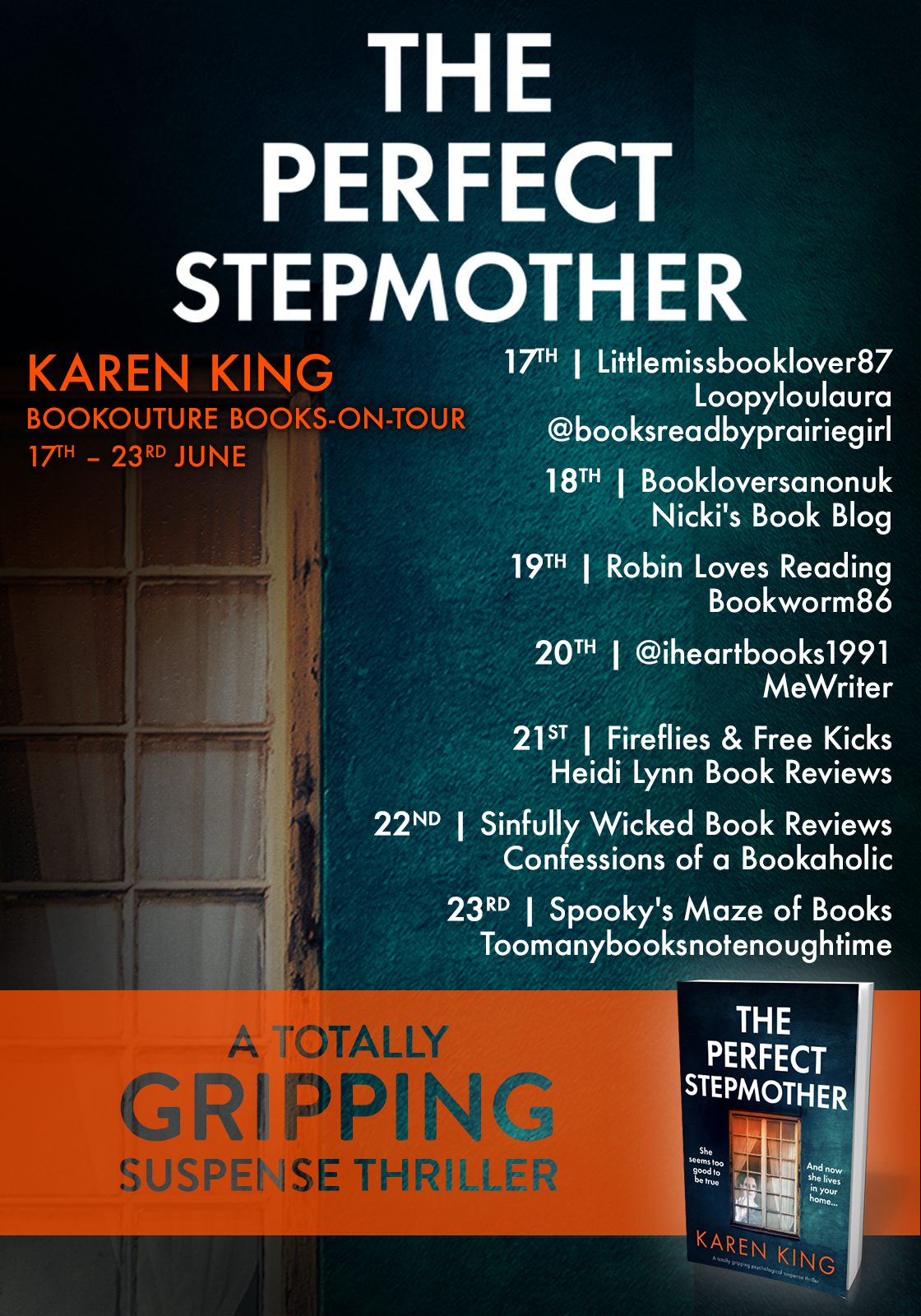 Karen King CURRENT Media Pack
Author:      Karen King
Book:                   The Perfect Stepmother
Publication Day:  June 17th 2021
Description:
She seems too good to be true. And now she lives in your home…
Lily wants to be happy for her father when he tells her he's getting married again. Even if it feels too soon after the death of Lily's mother.
He's madly in love with Maria. And he thinks she's going to the perfect stepmother to Lily's much-younger sister, Emma. And perhaps he's right. Because no one seems to have a bad word to say about Maria.
It's only Lily who can't trust her. Who thinks no one is that perfect. Who notices no one had ever heard of Maria until exactly ten years before.
And then Emma goes missing…
A totally gripping and unmissable psychological suspense novel about dark family secrets, perfect for fans of Shalini Boland, Claire McGowan and Gone Girl.

Author Bio:
Karen King is a multi-published bestselling author of fiction for both adults and children. She has also written several short stories for women's magazines.
Currently published by Bookouture and Headline. Karen has recently signed a two-book deal with Bookouture to write psychological thrillers. The first one will be out in November, and the second one in 2021. She is also contracted to write three romance novels for Headline, which will be out in 2021 and 2022
Author Social Media Links