1942 Sophie Scholl begins university and quickly becomes involved in the publication of secret leaflets which undermine the Nazi regime. 1943 Sophie and her brother have been caught by the Gestapo. Will they reveal their secrets…?
The White Rose Network is an historical novel set in the 1940s in Germany. It is based on a true story so I read with trepidation, aware of the eventual outome.
Sophie is portrayed as an incredibly bright and intelligent woman. However, it is her bravery and determination that really shine through the book. Alongside her brother and friends, she tries to subvert the Nazi regime by inspiring others to passively resist.
The book uses chapters set in 1942 to show how Sophie joins the White Rose and participates in their printing and distribution activities. It then skips ahead to 1943 and her interrogation by Robert Mohr before returning to the previous year again. Robert is portrayed almost sympathetically as he attempts to make Sophie deny any involvement and save herself.
Sophie is frequently underestimated by her interrogator but also by her friends and family. Her youth and gender give her an air of vulnerability that belies her passionate and determined personality. The passion is inspirational and makes her seem very human, creating an emotive pull for the reader.
The White Rose Network is a tragic but beautifully written book: a wonderful tribute to the brave souls it describes.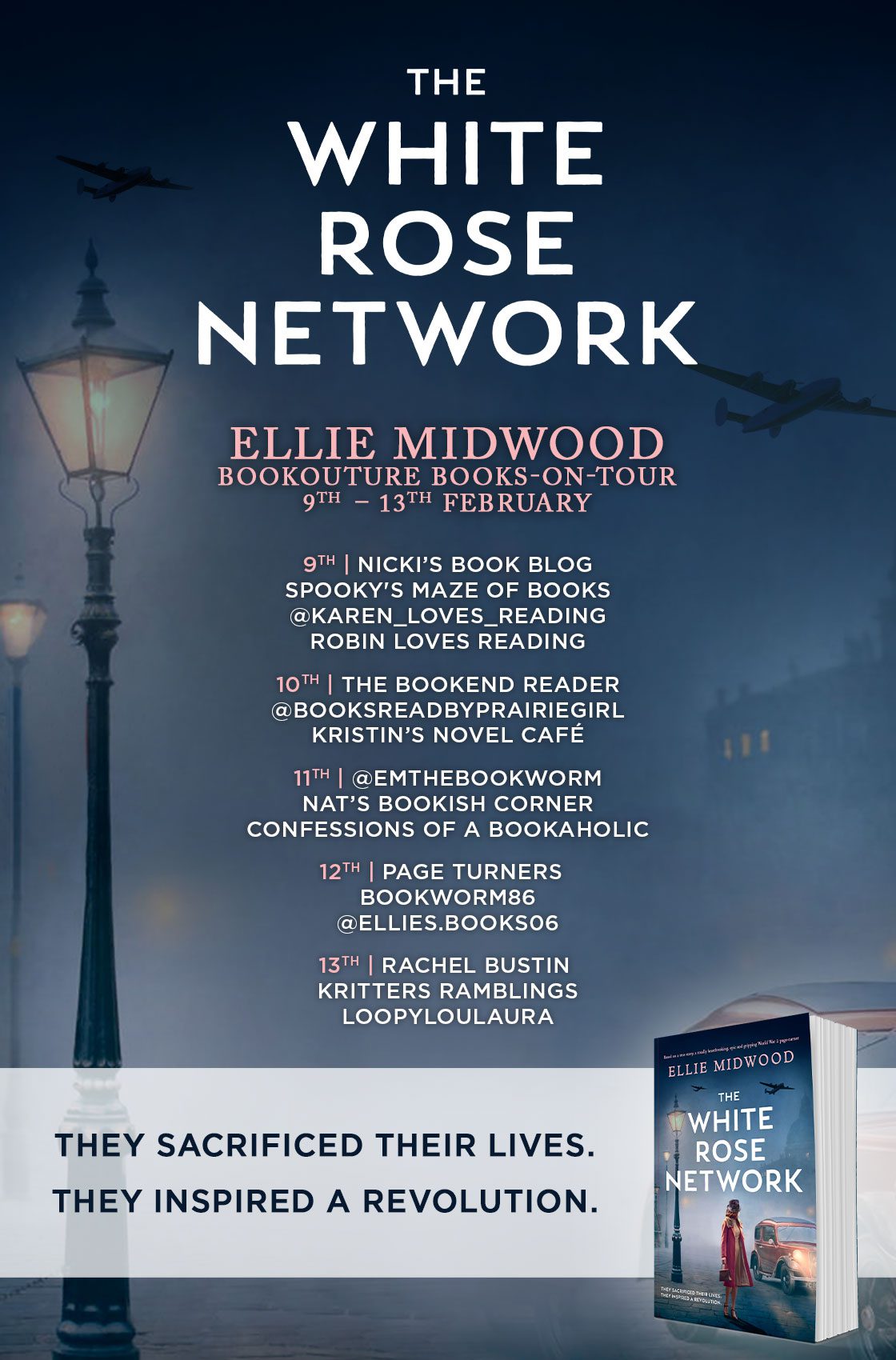 The White Rose Network: Based on a true story, an unputdownable and utterly heartbreaking World War 2 page-turner
1943, Germany: "I won't be able to live if anything happens to you," she whispered into his ear as they said goodbye, not knowing if they would ever see each other again. The White Rose Network brings to life the incredible true story of Sophie Scholl––one of history's bravest women, who risked everything to lead a revolution against darkness.
Sophie was born to be a rebel, raised by parents who challenged the brutal Nazi regime. Determined to follow in their footsteps, she leaves for university, defying Hitler's command for women to stay at home.
On her first day in Munich, Sophie's brother Hans introduces her to his dear friend. When she meets Alexander, with his raven-black hair and brooding eyes, she knows instantly that she isn't alone. There are more courageous souls like her, who will fight against evil.
Together, and with others who also refuse to back down, they form the White Rose Network. In an underground vault, Sophie and Alexander conspire in whispers, falling in love as they plot against Hitler. Promising her heart to Alexander is the most dangerous act of all––with each risk they take, they get closer to capture.
As snowflakes fall on a frosty February morning, Sophie and her brother scatter Munich University with leaflets calling for resistance: "We will not be silent; we will not leave you in peace!"
But their lives hang in the balance, with the secret police offering a reward to anyone with information on the White Rose Network. It is only a matter of time before the Gestapo closes in… And when Sophie is imprisoned in an interrogation room, staring a Nazi officer in the eye, will she take their secrets to her grave? Will she sacrifice her freedom for love?
Fans of The Tattooist of Auschwitz, The Alice Network and The Lilac Girls will be completely gripped by this heartbreaking and addictive page-turner. This inspirational tale shows that, in the face of evil, giving up is not an option…
Buy links

About the author
Ellie Midwood is a USA Today bestselling and award-winning historical fiction author, whose works have been translated into 14 languages. She owes her interest in the history of the Second World War to her grandfather, Junior Sergeant in the 2nd Guards Tank Army of the First Belorussian Front, who began telling her about his experiences on the frontline when she was a young girl. Growing up, her interest in history only deepened and transformed from reading about the war to writing about it. After obtaining her BA in Linguistics, Ellie decided to make writing her full-time career and began working on her first full-length historical novel, "The Girl from Berlin." Ellie is continuously enriching her library with new research material. She feeds her passion for WWII and Holocaust history by collecting rare memorabilia and documents.
In her free time, Ellie is a health-obsessed yoga enthusiast, neat freak, adventurer, Nazi Germany history expert, polyglot, philosopher, a proud Jew, and a doggie mama. Ellie lives in New York with her fiancé and their two dogs.
Author social media
Instagram: @elliemidwood