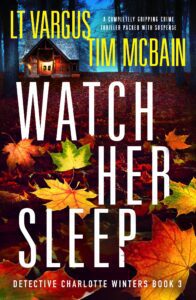 A young woman arrives at private investigator Charlie Winters' office. She fears she is being stalked, that someone has been in her home. Charlie begins her investigation but then Emma's body is discovered and Charlie becomes even more determined to avenge her and protect other women..
Watch Her Sleep is the third book to feature PI Charlotte Winters (I have reviewed First Girl Gone and Girl Under Water). Her uncle is in remission from cancer, she has an enthusiastic new assistant. Oh, and her dead sister with a fiery wit keeps her company!
Charlie is such an interesting character as she coexists with her murdered twin Allie. Allie adds an extra dimension to the series which I really enjoy. The goodnatured ribbing between siblings feels very realistic. Charlie is negotiating being a PI, a boss, a niece, a solo twin, a friend to cop Zoe and there is also the potential for romance. She grew up in the town so there are memories and relationships which feed into the narrative at various points.
The book is written in the third person, sometimes showing us the detectives and sometimes the killer. The chapters are short which drives the plot onwards and makes us keep reading (just one more chapter…) The final quarter of the book is high in drama and action but I'll give no spoilers!
I really enjoy the quirkiness to this series which makes each crime thriller book unique. I find the style of writing engaging and the mystery of the killer's identity kept me intrigued until the end. Watch Her Sleep is a great new story for Charlie and her team.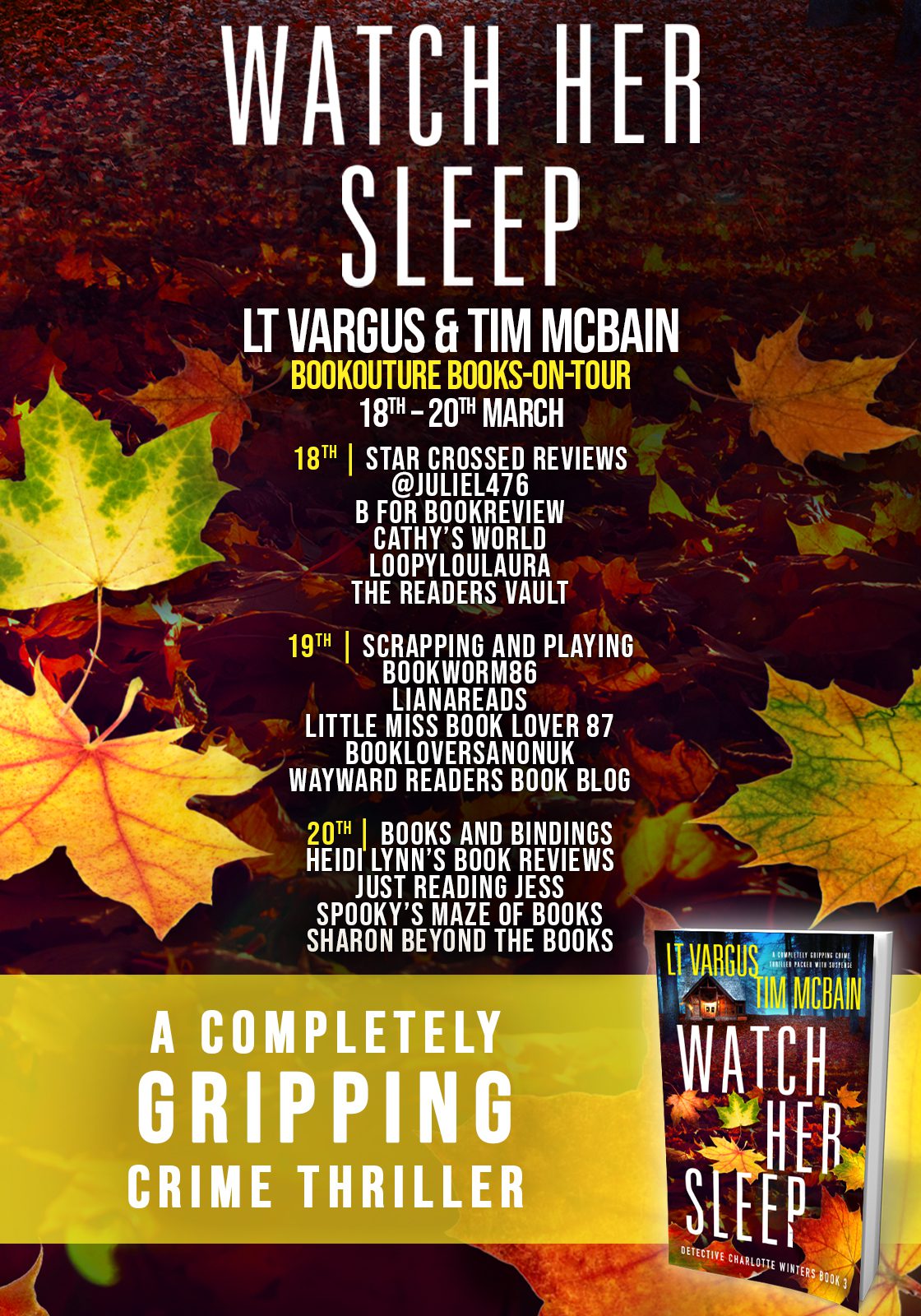 Watch Her Sleep book description:
Nestled in the autumn leaves, her hair tangled in thick brambles, the girl looks like she could be sleeping amongst the wild roses. But the trail of red across her delicate throat means this is a slumber she will never wake from…
When a search party trawling Salem Island find a girl's body curled on the damp earth, the hunt for missing waitress Emma Jacobis grinds to a devastating halt. The day before, Emma had come to Detective Charlie Winters convinced someone was watching her. In her trembling hand she held a sketch of herself sleeping peacefully with the stuffed rabbit she'd had since she was a child. On the back, scrawled in black ink: You will be mine…
A box containing handwritten letters found under Emma's bed is Charlie's first lead. But the handwriting isn't a match to the note left for Emma. With the help of her new assistant, a troubled girl eager to learn the ropes, Charlie's only hope is to canvas the bar where Emma worked. There, she finds a woman with fear in her eyes and a terrifying story to tell about an encounter with a dangerous stranger. Is someone in this small town targeting vulnerable girls as prey?
Certain she's found a twisted killer's hunting ground, and with time running out before he strikes again, Charlie has no choice but to use her new assistant as bait to lure him out into the open. But when a scream pierces through the night, will Charlie survive the consequences? She has to, or there's no knowing how many more innocent girls will die …
An absolutely nail-biting and completely jaw-dropping crime thriller. Fans of Kendra Elliot, Robert Dugoni and Lisa Regan will be left reeling after reading in one sitting!

Author Bio:
L.T. Vargus and Tim McBain are the authors of the Violet Darger series and The Scattered and the Dead series among others, which have collectively tallied over a million downloads. Their book, Dead End Girl, peaked at #3 in the US Kindle charts and has remained in the top 10 in multiple sub-categories since it was published in 2017.
Buy Links: