I have always been put off using raw egg in recipes after growing up during the salmonella crisis of the 1980s.
However, I have overcome it (starting with my delicious tiramisu) and wanted to have a go at making a mousse.
With World Chocolate Day coming up on the 7th July, I decided to try a chocolate one!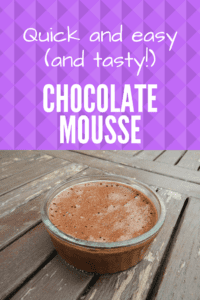 Ingredients
2oz plain chocolate and a tablespoon of water
2 eggs, separated
These ingredients are so simple to multiply, basically 1 egg and 1 oz of chocolate per person.

Method
Melt the chocolate in the microwave or over a simmering pan (depending on your preference)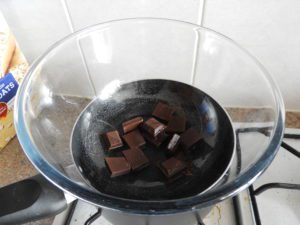 Whisk the egg whites until they form stiff peaks.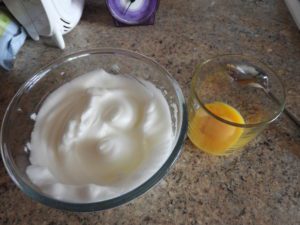 Beat the yolks into the melted chocolate.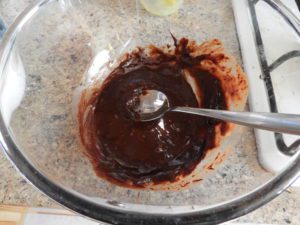 Carefully fold in the egg whites.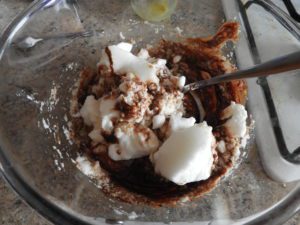 Pour into serving dishes and put in the fridge for a minimum of 2 hours.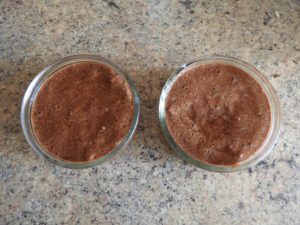 If required, sprinkle with grated chocolate, a drizzle of cream or a dusting of icing sugar and enjoy.
Other chocolate recipes you may enjoy: